Is Scentsy An MLM?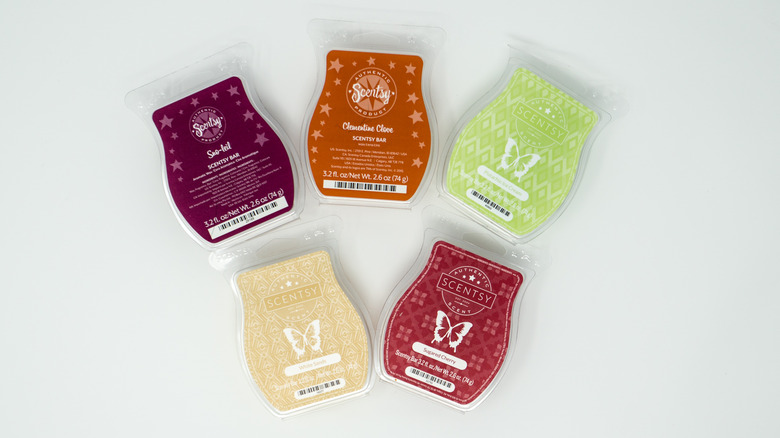 Melissamn/Shutterstock
Do you love essential oils, candles, and other scented products? Are you thinking about joining Scentsy so you can turn your passion into a business? First, try to learn more about this business model and what it entails. Founded in 2004, Scentsy is a leading supplier of wax bars, body lotions, diffusers, and other goodies with amazing fragrances. The company has its headquarters in Meridian, Idaho, and sells through independent consultants. Customers can also order online or become distributors themselves.
Scentsy promotes itself as a "party plan company," meaning that its goods are promoted and sold at social events. This allows consultants to actively engage with potential customers and build genuine relationships. Consultants, or distributors, earn a commission of 20% to 25% on sales, plus incentives and other perks (per Scentsy). They also have the option to recruit others and earn bonuses based on downline sales. Over time, they can make their way to the top and become superstar consultants, directors, and so on. The higher your rank, the more money you can make.
This business model is similar to Herbalife, Mary Kay, Amway, and other companies that use multi-level marketing (MLM). But many of these companies received backlash for their deceptive practices. "Multilevel marketing is a $36 billion industry. People are intrigued by the opportunity to make money, but our research shows that they often do not. In fact, many lose money," explains Amy Nofziger, AARP's Director of Fraud Programs (via PR Newswire). 
Scentsy: Legit business or scam?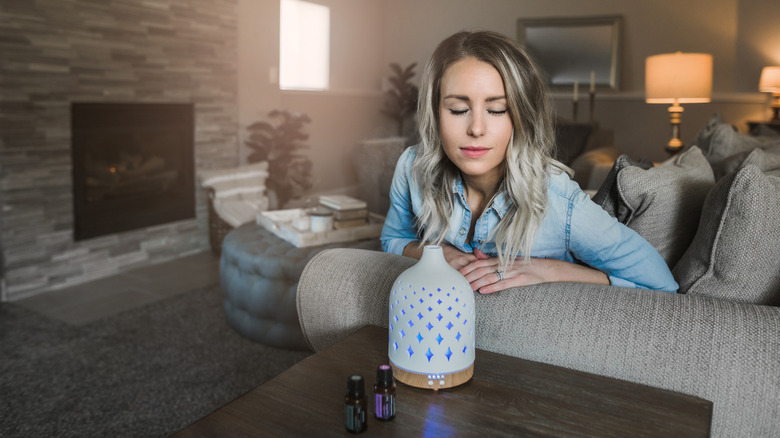 labelled/Shutterstock
Scentsy has some great products, from handcrafted warmers and diffusers to body creams. Over the years, it won several awards and generated billions in revenue. For example, Forbes put it on America's 100 Most Promising Companies list in 2011 (via Scentsy). Three years later, it was named the Philanthropic Business of the Year. The company also ranked as one of the top midsize employers in the U.S. and one of the most successful privately held businesses in Idaho. Plus, it has an annual revenue of over $472.9 million, according to Dun & Bradstreet.
Given these aspects, it's fair to say that Scentsy is a legitimate business. However, it does operate as an MLM and hence cannot guarantee the success of its distributors. The Federal Trade Commission (FTC) explains that MLMs rely on independent consultants to market and sell their products. As a consultant, you can make money from direct sales and by recruiting new distributors, but there's also a risk of losing your investment.
Scentsy requires an initial investment of $99 — that's what you'll pay for a starter kit, plus shipping and local tax. After that, you must sell products worth at least 200 points per month to maintain your membership. All consultants get access to online training, free marketing resources, business tools, and ongoing support. How much you can earn depends on the time and effort you put in. Just because Scentsy is an MLM doesn't mean you won't make money. 
Should you become a Scentsy consultant?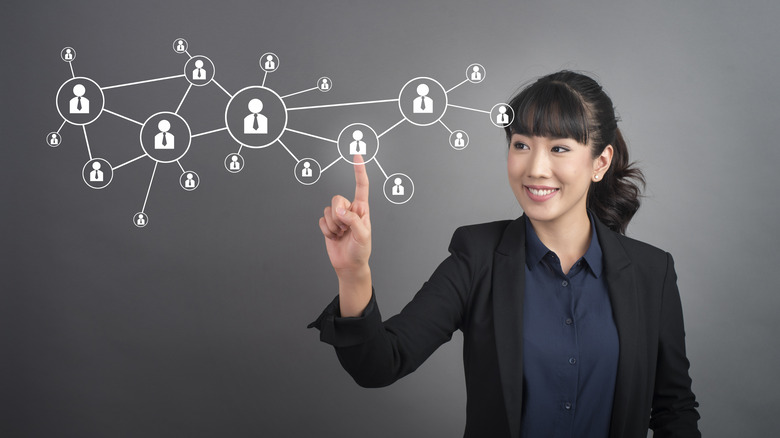 Thanakorn.P/Shutterstock
The FTC states that most people who join legitimate MLM companies barely make a dime. Generally, this business model works best for those with a large network of friends and acquaintances. "In order to succeed, a distributor must continuously recruit as many downlines as possible to join their team," explains Christine Alemany, the CEO of branding and marketing firm TBGA (via Forbes).
Another option is to sell your products online. The Scentsy Starter Kit includes a personal website, so you won't have to spend extra on web design, hosting, and other services. However, you'll still pay a small monthly fee after the first three months. Consider the costs of advertising, too. Be prepared to spend a few hundred bucks on Google ads, email marketing, banners, copywriting, and so on. If things don't work out, you'll end up losing time and money.
All in all, it's possible to make a living with Scentsy, but don't expect it to be easy. If you have a large following on social media or lots of friends, then go for it. Weigh the pros and cons, draft a business plan, and start small. Think outside the box and seek new, creative ways to market your products. Set up a niche blog, leverage the power of social media, and host online parties on Skype or Zoom. For example, you could start a beauty blog and write about your favorite Scentsy products, their role in skincare, and the ingredients used.