This Sabrina Carpenter Moment Puts A Wrinkle In Olivia Rodrigo's Deja Vu Narrative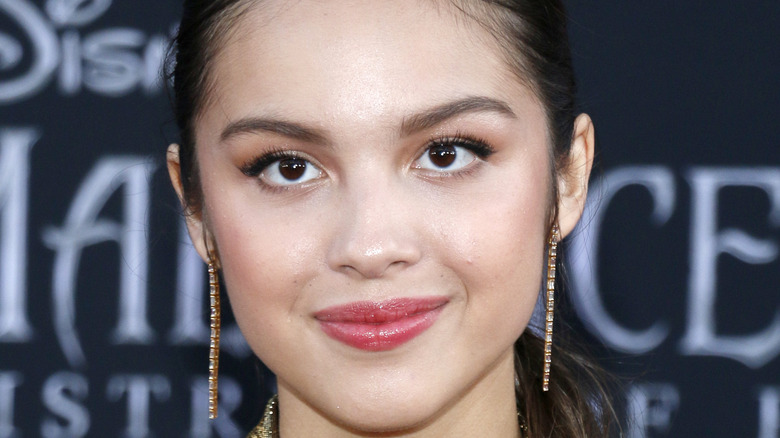 Tinseltown/Shutterstock
The furor surrounding Olivia Rodrigo's "drivers license" and its possible connection to her rumored ex-boyfriend and co-star, Joshua Bassett — and his rumored new girlfriend, Sabrina Carpenter, seems kind of quaint in the wake of everything we've been through since. As Us Weekly notes, although all three alleged sides of this love triangle did their best to divert the attention back to the music they were making, fan interest in the particulars remains high. 
Although "drivers license" is what sparked the mini-scandal, the lyrics to Rodrigo's follow-up, "deja vu," were arguably even juicier. Not least because, per Cosmopolitan, plenty of people believed the track was about Bassett and Carpenter. The song criticizes an ex-boyfriend's new relationship by pointing out all the similarities to the one Rodrigo previously had with him, from long car rides to a shared love of Billy Joel, arguing "it's all reused." 
Of her inspiration for the song, Rodrigo told American Songwriter, "I get déjà vu all the time. I thought it'd be interesting to write a song, using déjà vu, about how sometimes when somebody moves on in a relationship and they get with a new partner, you watch it and you're like, 'Oh my gosh, that was all of the stuff that I did.' I think that's a really relatable, universal thing."
Although fans were eager to know whether Rodrigo was taking a shot at her ex and his alleged new lady, one crucial detail stops that interpretation in its tracks. 
Was Sabrina Carpenter already aware of Billy Joel?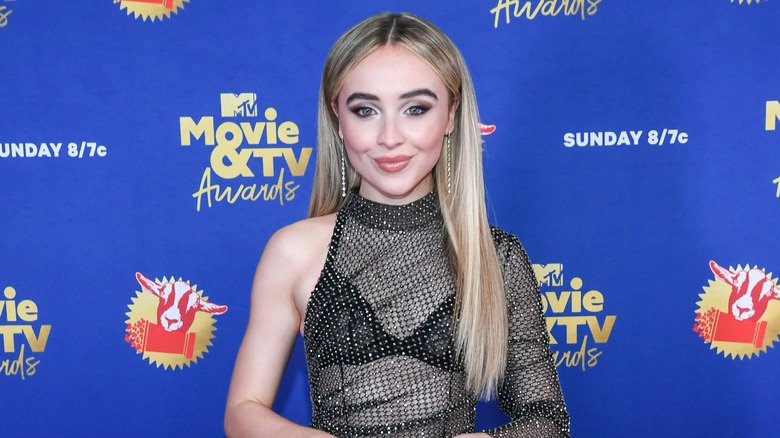 Kevin Mazur/2020 Mtv Movie & Tv Awards/Getty Images
One of the key tenets of "deja vu" involves introducing the woman who took Olivia Rodrigo's place to Billy Joel. Per Us Weekly, Joshua Bassett covered the beloved singer-songwriter's hit track "Vienna" in 2019. In "deja vu," his rumored ex sings, "And I bet that she knows Billy Joel / 'Cause you played her 'Uptown Girl'." Rodrigo later notes, "I was the one who taught you Billy Joel." For the song to be about Bassett, and by extension his new relationship with Sabrina Carpenter, the implication is that he introduced her to Joel. 
However, as a TikTok video clarifies, Carpenter discussed the "Uptown Girl" hit-maker during an early appearance on Jimmy Fallon. In the short clip, Carpenter admitted to being hesitant to cover his song because, as she acknowledged, "I am not Billy Joel." It seems, then, that Bassett didn't introduce her to Joel. It's also worth noting that, during a chat with Billboard, Rodrigo argued, "I totally understand people's curiosity with the specifics of who the song's about and what it's about, but to me, that's really the least important part of the song." 
Carpenter, meanwhile, downplayed the lyrics in her song "Skin," which was widely believed to be a response to "drivers license," to Teen Vogue. Of those looking to figure out exactly whom she's writing about, the Disney star reasoned, "They can conspire all they want, but they're wasting a lot of time because it doesn't matter."