Erika Jayne Just Got Some Good News In Her Legal Drama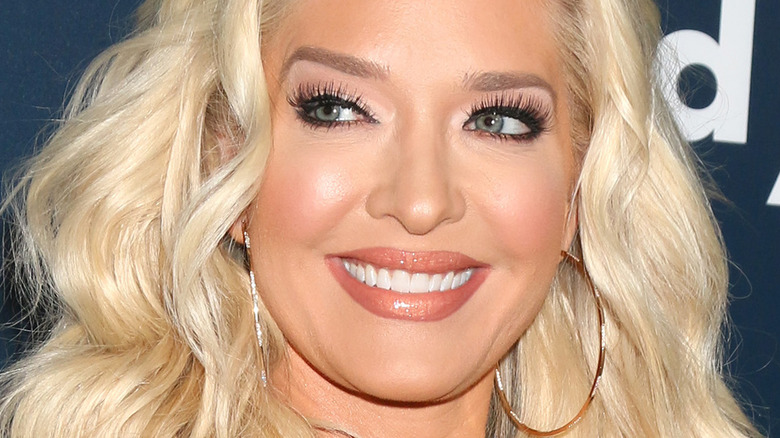 Kathy Hutchins/Shutterstock
"Real Housewives of Beverly Hills" star Erika Jayne hasn't gotten good news in a while. In November of 2020, fans were shocked to learn she was getting a divorce from her husband of more than 20 years, Tom Girardi. And then, things got weird, with her estranged spouse being accused of embezzling funds from plane crash victims' families among other victims to funnel into her businesses and fuel their extravagant lifestyle. Eventually, Jayne was implicated and some of her "RHOBH" co-stars turned on her, along with many viewers.
But now, it seems brighter days are ahead for the fashionista, who once said she spent $40,000 per month on glam and clothes (via In Touch).
Jayne has been dropped from the lawsuit against her ex, with Us Weekly reporting new court documents specifically state, "Pursuant to stipulation, plaintiff's claims against defendants EJ Global LLC and Erika Girardi are dismissed without prejudice and without costs." That means the star's business and she herself will not be held liable for the alleged fraud Girardi stands accused of committing — in the state of Illinois.
Erika Jayne will still face legal charges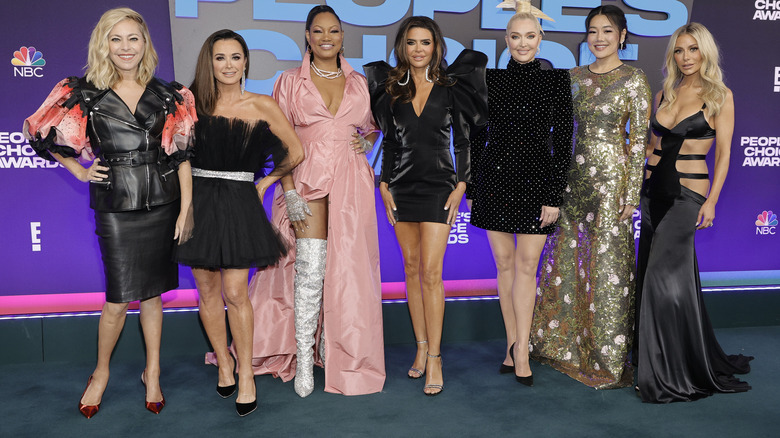 Amy Sussman/Getty Images
As Us Weekly notes, Jayne has always maintained she had no prior knowledge of Girardi's shady business dealings or that embezzled funds were being used to buy her shoes, handbags and designer duds — or grow her music career.
But as EW reports, the reality diva's legal troubles are not over completely. As law firm Edelson PC explained in a statement, charges against Jayne will be refiled in her home state of California. 
"We are very confident that, in the end, we will be able to demonstrate to a jury that Erika and EJ Global are legally responsible to return the money they have from the Lion Air widows and orphans. We also believe that, based on recent positions she has taken publicly and in the courts, we can pursue broader theories that may make her legally responsible for Tom's decade-long ponzi scheme. Erika and EJ Global will be held to account," the firm said.
At time of writing, the star had not yet commented on the ongoing legal drama. It's worth noting she is still filming "The Real Housewives of Beverly Hills."