Erika Girardi's Stunning Net Worth Revealed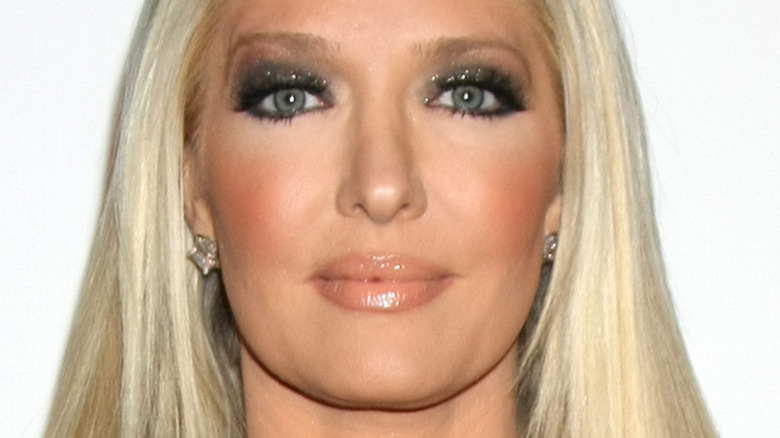 Shutterstock
After 21 years together, "The Real Housewives of Beverly Hills" star, Erika Girardi, filed for divorce from her husband Tom Girardi in November 2020. Just a month after the news broke of their split, it was announced that the couple were being sued for allegedly using the divorce to embezzle funds, according to People. The court documents reportedly claim that, "Tom has resorted to embezzling the proceeds of settlements that should have been directed to his clients — including, as the basis for this Complaint, the widows and orphans who lost loved ones in the tragic crash of Lion Air Flight 610 — in order to continue funding his and Erika's lavish Beverly Hills lifestyles." 
Amid all the drama, Erika — also known as Erika Jayne — was recently spotted shooting something for the upcoming "MTV Movie and TV Awards," which air on MTV on Sunday, May 16, 2021 (via Reality Blurb). The reality TV star also set the record straight after rumors spread that she refused to appear on Bravo's "Watch What Happens Live" without preselected questions. An Instagram account claimed that Erika wanted to "preserve her already shattered image" by not appearing on the talk show with host Andy Cohen. However, Cohen dispelled the rumor by commenting, "Yeah this isn't true," followed by Erika saying, "Thank you."
Erika Jayne's finances are now being investigated as part of Tom's bankruptcy case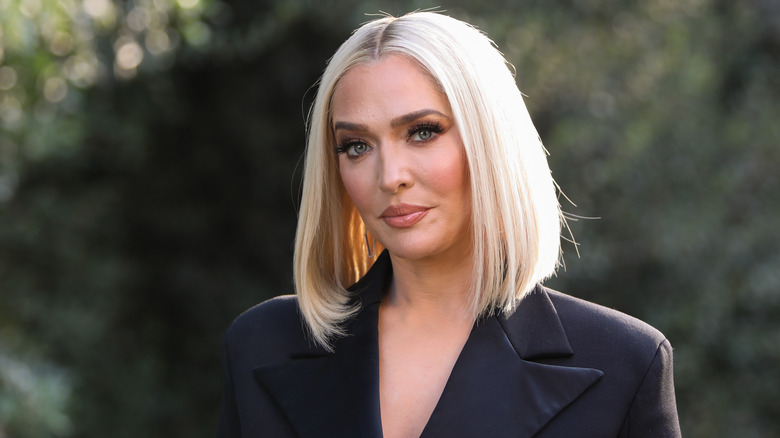 Paul Archuleta/Getty Images
When it comes to Erika's finances, the "RHOBH" star reportedly has a $5 million net worth, according to Celebrity Net Worth. Aside from appearing on the Bravo reality show, Erika has also had some success as a singer. Her estranged husband helped to fund her dance music career, which landed her a No. 1 spot on the U.S. Billboard Dance Chart. According to IMDb, her music has also been used in films like "The Watch" and "High Society." 
However, with the ongoing legal battles, Erika Girardi's net worth is at stake. According to Law.com, Erika is now being included in Tom Girardi's bankruptcy case as she "might have fraudulently received millions of dollars in funds" from her husband. In response, Erika has said that she believes the attorney in charge is just "promoting himself with tabloid-style publicly [sic] on social media, rather than maintaining the decorum appropriate to litigants before a bankruptcy court" (via Reality Blurb). With everything that Erika is dealing with in regards to her divorce and split from her husband of over two decades, it's already hard enough without the additional legal troubles. But Erika has said that she is "stronger than diamonds," according to the Daily Mail.