Joe Biden's Tribute To Betty White Has Everyone In Tears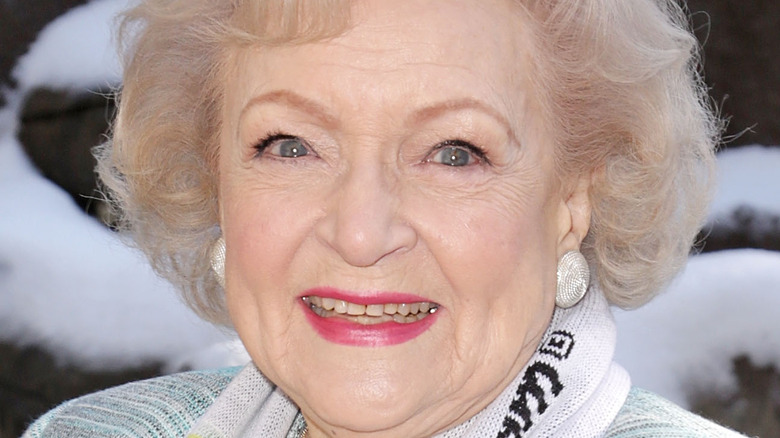 Brian To/Getty Images
There's no denying that Betty White, who passed away in December 2021 at the age of 99, will be missed. 
Celebrities like Sandra Bullock, Robert Redford, and Ryan Reynolds have all shared touching memories of the Hollywood icon. "I don't drink vodka," Bullock told People. "But I will tonight, on ice, with a slice of lemon with a hot dog on the other side and just be okay being sad."
Bullock costarred with White (and Reynolds) in the film "The Proposal," and the Oscar winner was awed by White's comedic skills. 
"Timing isn't easy in comedy, because you have to navigate other people's timing," she told People. "Betty pivots like I have never seen, making it look seamless. The rest of us just remain silent and pray we're not cut out of the scene."
NBC also prepared a special for what would have been White's 100th birthday, "Celebrating Betty White: America's Golden Girl," which aired on Jan. 31, 2022. 
The star-studded guest list included Drew Barrymore, Valerie Bertinelli, Bryan Cranston, Ted Danson, Ellen DeGeneres, Jimmy Fallon, Tina Fey, Goldie Hawn, Vicki Lawrence, Jane Leeves, Jay Leno, Jean Smart, and Mary Steenburgen. 
In addition, there was a musical tribute by Cher, who sang a special rendition of "The Golden Girls" theme song on the same sound stage where White, Rue McClanahan, Beatrice Arthur, and Estelle Getty made viewers laugh for seven seasons of the sitcom.
And, if people weren't convinced that White was truly beloved, the televised tribute also included special words from the President of the United States himself.
President Joe Biden called Betty White 'an American treasure'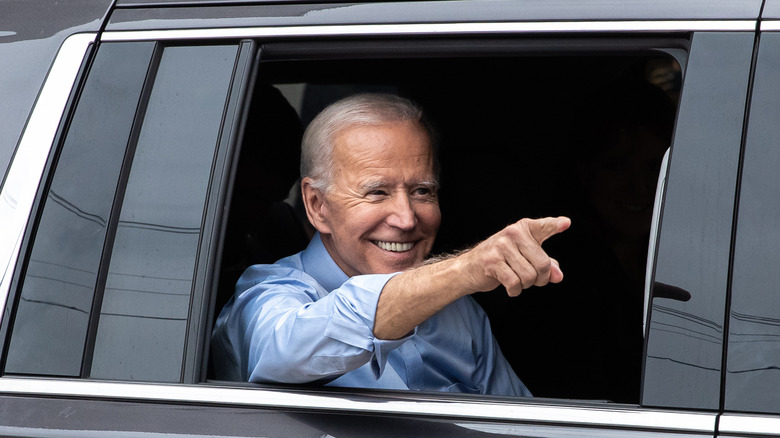 Paris Malone/Shutterstock
President Joe Biden appeared on NBC's televised tribute to Betty White, and his words left many viewers in tears. 
"Betty White was an American treasure. An icon and a pioneer. She challenged conventions. With every laugh and smile she opened our hearts," he said (per People). "But above all, she moved our souls, and the soul of our nation. What a gift we'll always treasure. God bless you, Betty. We all love you."
In addition to President Biden, a host of celebrity men also expressed their affection for White, who was a world-class flirt. "She loved to flirt with men," Jay Leno said (per Entertainment Weekly). "She loved that." 
And Anthony Mackie shared a cute story about his first time meeting her. 
"I said, 'Hello, I'm such a big fan, my name is Anthony Mackie.' And she says, 'Oh, you're so beautiful, I wish I was 40 years younger,'" Mackie says. "The thing is, she gently touched my face so softly, like a butterfly whispering in the wind. And when she spoke to me she made sure nobody else could hear. And I'm like, 'Yo, I think she's hitting on me, dog!'"