Attorney Jay Edelson Refuses To Let Erika Jayne 'Off The Hook'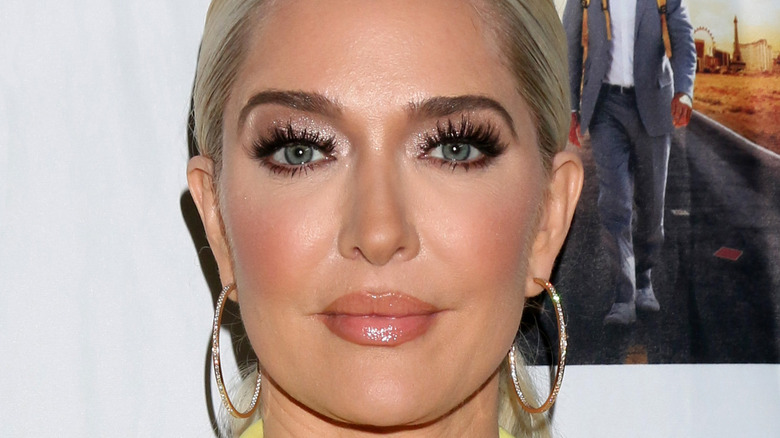 Kathy Hutchins/Shutterstock
"The Real Housewives of Beverly Hills" have had their fair share of feuds and scandals over the span of 11 seasons, but none have quite held a candle to the public unfolding of Erika Jayne and ex-husband Tom Girardi's fraud storyline. Fans thought they had gotten the shock of the year when Jayne filed for divorce in November 2020, but little did they know the actual shocker would come a month later when a case was filed accusing Girardi of owing "tens of millions" to the families of the Lion Air Flight JT 610 crash as per Vulture's timeline. 
Fans (as well as some of her cast-mates) immediately turned on Jayne, claiming she must have known about the fraudulent behavior Girardi's firm was carrying out, and especially due to the fact that it was becoming very clear that the money he allegedly stole was being used to fund her lavish lifestyle which was clearly depicted in Hulu's documentary "The Housewife and The Hustler." 
After battling to clear her name throughout Season 11, and facing social media backlash on a daily basis, Jayne seemed to think her battle was over when Page Six reported that she was dismissed from the embezzlement and fraud lawsuit against Girardi. Well, what Jayne and fans failed to note was that while the case was dismissed in Chicago, it was still set to be refiled in California, and attorney for the families of the Lion Air crash victims, Jay Edelson, is nowhere near done with Jayne.
Edelson is using unaired Bravo footage to build his case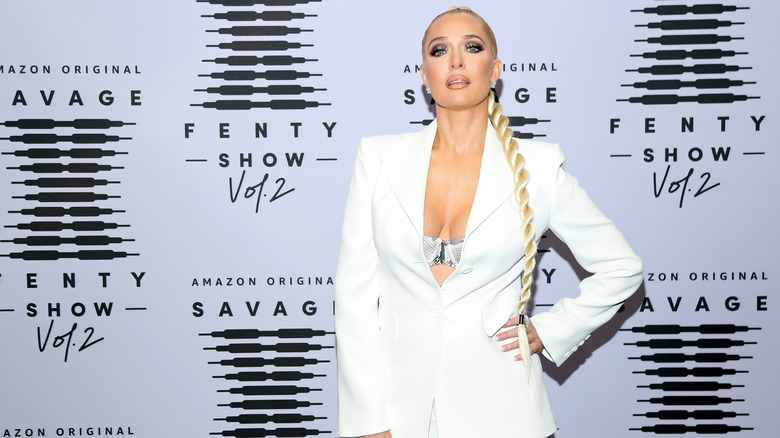 Jerritt Clark/Getty Images
While the story broke all over the internet about Erika Jayne's dismissal from Girardi's legal battle, attorney Jay Edelson was quick to remind everyone that the case is not even close to wrapping up. Edelson represents the victims of the Lion Air crash, and he instantly took to Twitter to respond to the story breaking, saying, "The suit is being refiled in California (to avoid fights over jurisdiction). No chance we are letting @erikajayne off the hook, especially given the evidence we have found. All money will go fully to the victims until they are made whole."
Close followers of the case, as well as countless "Real Housewives" fans, were left on the edge of their seat wondering what evidence left Edelson so confident. While Jayne has yet to comment, Edelson has been passionately open about bringing Jayne to justice. He even exclusively shared a quote with podcaster Ryan Bailey, offering a new twist to the case, saying, "We have now gotten information from Bravo through our case, including unaired footage, as well as evidence from the Bankruptcy Trustee." Edelson added, "We feel very confident that we will be able to prove to a jury that Erika knew about Tom's fraud and directly benefited from it." 
All along some fans have suspected Jayne knew everything, and while that was the talk of the whole past season of "RHOBH" fans were also concerned that Jayne was sharing way too much on screen that could be used against her. It looks like that might finally be the case.