Meghan McCain Is Fuming Over Whoopi Goldberg's Controversy On The View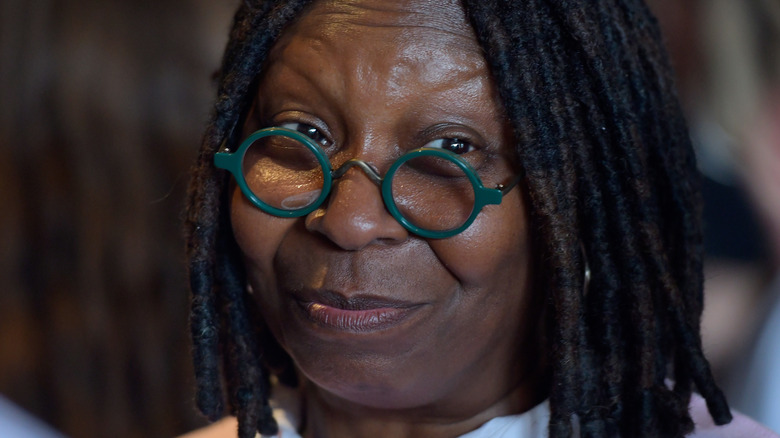 Roy Rochlin/Getty Images
In the wake of Whoopi Goldberg's upsetting Holocaust comments on "The View," she has been suspended from the show for two weeks. This, after many viewers and celebrities spoke out voicing their disappointment at the star's remark that the Holocaust was "not about race." She apologized, but that hasn't stopped Debra Messing, Piers Morgan more A-listers from speaking out against Goldberg.
Another star who has a strong opinion about what the co-host said is Meghan McCain, who of course left "The View" under contentious circumstances in October of last year. The new mom is no stranger to controversy herself, having most recently landed in hot water when she blasted President Joe Biden over his handling of the ongoing COVID-19 crisis.
But now, McCain is speaking out about Goldberg, taking to her Twitter account to share her thoughts on the star's misguided Holocaust take (via People). And let's just say she is just as upset as many other people in light of the hurtful statements.
Meghan McCain has some definite thoughts about Whoopi Goldberg's comments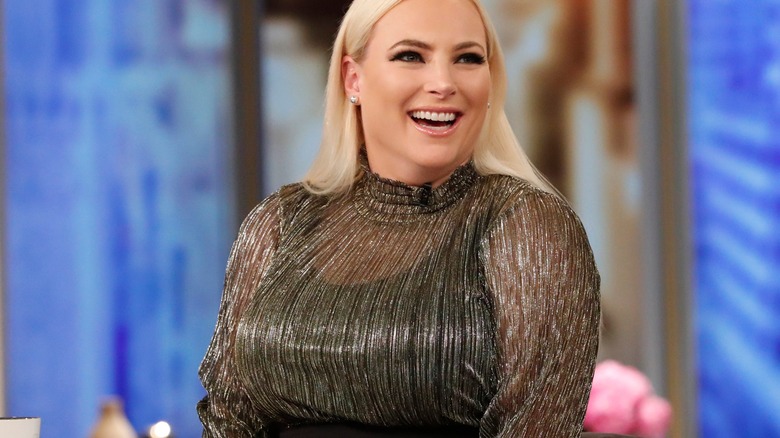 ApostolisBril/Shutterstock
"I hate commenting on my old employer because I have moved in every way a person can move on," McCain tweeted after Goldberg's Holocaust remarks went viral. "That being said I am an activist against antisemitism and it is a big part of my life. The growing threat is real and virulent and everywhere. I am heartbroken about what was said."
As People reports, McCain elaborated on her reaction in her Daily Mail column, which was also the format she used to express her feelings about Biden recently. In the new article, the former TV host said she does not think that people who are demanding Goldberg be fired will get their way, calling out a "double standard" for liberals versus conservatives.
She added, "But I hope this can be used as a teachable moment to explain to millions of Americans why conflating the Holocaust as something that is specific and limited to 'white people' is insane, ahistorical and anti-Semitic."