Is Avon An MLM?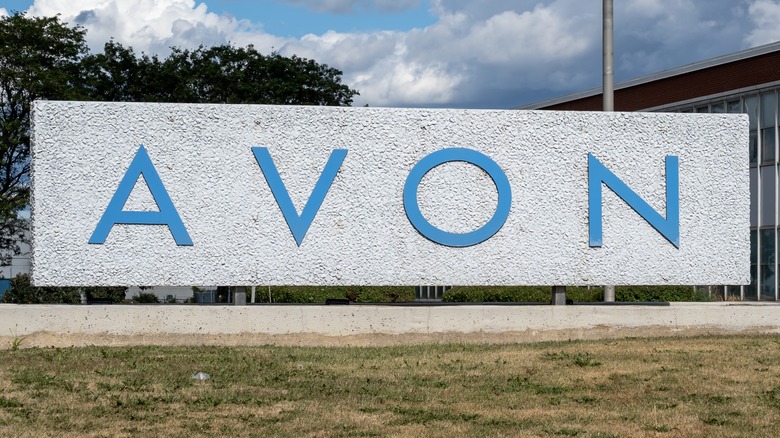 JHVEPhoto/Shutterstock
How often do you get a friend or family member ask you to support their new career as a direct sales representative of a cosmetic line? Beautycounter and Rodan + Fields are two beauty brands that have grown significantly in recent years with the promise of clean skincare and some extra cash on the side if you want to be their representative. That is the basis of multilevel marketing (MLM). MLMs occur when companies recruit enthusiasts to join them and sell their products and services through a non-salaried workforce in a pyramid-shaped commission system (via Corporate Finance Institute). Avon might just be one of the oldest direct sales companies because it was started by David McConnell in 1886, when he used to sell perfumes door to door (via Travelling Jezebel). 
Over the years, the company has grown exponentially and added many more beauty, wellness, and fashion products under their brand name. However, skincare, makeup, and fragrances have remained the highest-selling items on their website. Avon products are also typically cheaper than those from the newer direct sales and multilevel marketing brands.
Avon is the second largest MLM company in the world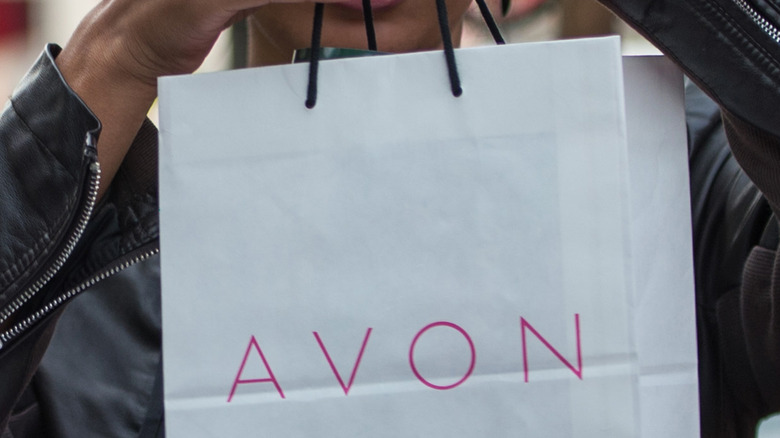 Bloomberg/Getty Images
We have all heard of Avon and might have even owned a product or two from the brand because they are affordable, and it seemed like they were available everywhere. In 2005, Avon switched over to the MLM structure and is the second-largest MLM company with over 6.5 million representatives around the world, per Travelling Jezebel. Typically, you don't see a lot of mainstream celebrities representing many MLM companies. Still, in 2007, Avon Foundation chose Reese Witherspoon as their honorary chairperson to spearhead the brand's charity work (via Elle). The "Walk The Line" actress even came out with her own affordable perfume called In Bloom with Avon in 2009, but it's no longer available on their website and Witherspoon is no longer associated with the company (via Fragrantica).
Do you really make money as an Avon representative, though? In 2015, Avon made their annual report available to the public, and it showed that the average Avon representative at the time made less than $135 a month, not including profit as many MLM companies require joining fees (via The Finance Guy). And that is not a lot of money.
With so many MLM companies popping up around us, it is hard to trust whether they're legitimate or not. If we had to pick one that is well-known and has lasted, it would be Avon. Plus, they offer the option to shop online, which others may not. We aren't too keen to become a representative, though.