Why Leaving Scientology Was So Important For Leah Remini's Daughter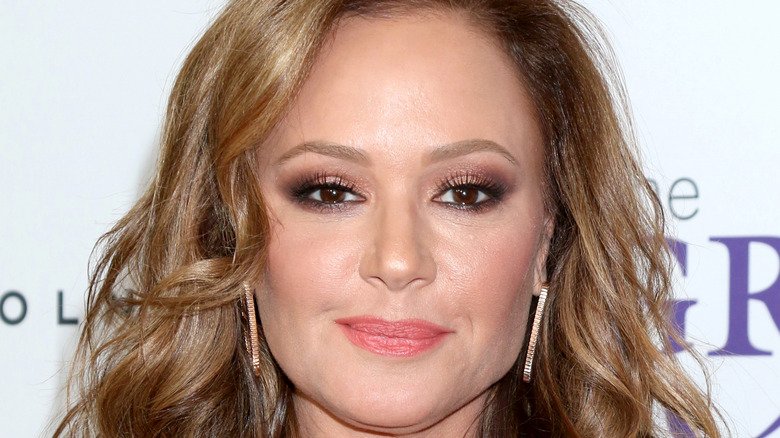 Kathy Hutchins/Shutterstock
Since leaving Scientology in 2013, Leah Remini has made it her mission to expose alleged misconduct by the church. Her Emmy-winning A&E series, "Leah Remini: Scientology and the Aftermath," ran for three seasons, and she also hosts a podcast with former Scientologist, Mike Rinder, called "Scientology: Fair Game."
While Remini was fortunate that her husband, mother and sister all decided to leave with her, her father remained a practicing Scientologist and cut all ties with his daughters. In fact, they didn't know he had passed away in 2019 until a stranger passed down their condolences. "We weren't aware that he had been sick leading up to his death," she wrote on Instagram at the time, adding, "A funeral came and went and none of us knew anything about it. We were not able to say goodbye." 
Ultimately, the "King of Queens" actress decided to leave for her own child, explaining that the time she dedicated to the church was taking her away from her daughter, Sofia. "I mean, it was every day — three and a half hours minimum, seven days a week," she previously told Oprah Winfrey (per The Hollywood Reporter). "I'm working most of my time, and then the other time was spent at the church. Minimal time is really spent with your family," Remini added. 
Leah Remini believes leaving Scientology was good for her daughter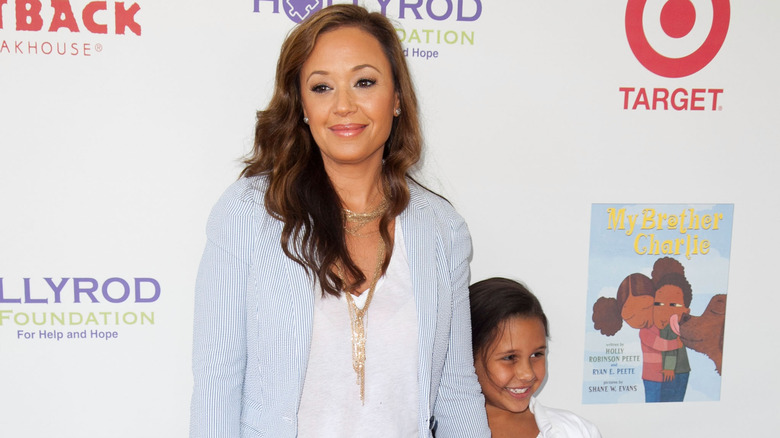 Imeh Akpanudosen/Getty Images
Leah Remini is happy to have parted ways with the Church of Scientology for a variety of reasons, but one of the most important is the impact it has had on her daughter, Sofia. Remini told People that if she hadn't left the church, Sofia "wouldn't be the strong-minded kid she is now, who, hopefully, is going to make some positive change in the world," adding that "My friend Sherry, who also left the church and has a son in college now, recently texted me, 'Aren't we so jealous of our kids?' We wish we had what we've given them."
And while Sofia is preparing to head off to college soon — most likely somewhere on the East Coast — Remini is also working towards a diploma. In May 2021, she revealed that she had been accepted into an associate's program in liberal arts at New York University. "It's been amazing," she said. "It's been difficult when I'm working because sometimes I'll work from 5 a.m. to 8 p.m. and then have to come home and read chapters and do a quiz when my brain is shutting down. But I'm doing it, and I am proud of myself. With my degree, I might eventually want to go into politics, but who knows? I would like to be of some kind of public service."