Melinda French Gates Just Made A Big Change To Her Wealth Pledge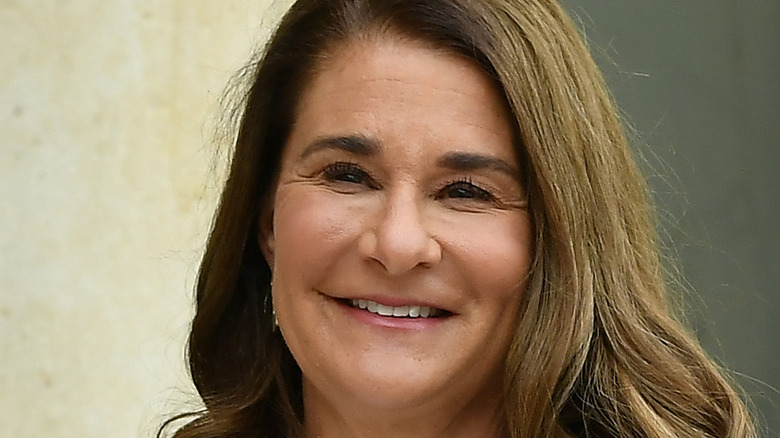 Aurelien Meunier/Getty Images
Back in 2010, Bill Gates and Melinda French Gates made headlines when they pledged the majority of their wealth to the Gates Foundation, their philanthropic organization. With Warren Buffet, the duo launched the Giving Pledge that same year, which encourages the world's richest people to give half of their wealth to charity. By May 2021, Bill and Melinda announced that they were ending their marriage after 27 years. "We have raised three incredible children and built a foundation that works all over the world to enable all people to lead healthy, productive lives," the couple said in a statement (via CNN). "We continue to share a belief in that mission and will continue our work together at the foundation, but we no longer believe we can grow together as a couple in this next phase of our lives."
Although their divorce settlement was private, Melinda's net worth is said to be around $11.4 billion, according to Bloomberg. At the time, the former spouses vowed to jointly run the Foundation, which has been working in the fight against COVID-19. However, in July 2021, it was announced that the Foundation would hold a two-year trial period to determine if Bill and Melinda could continue to work together. "If after two years either decides they cannot continue to work together as co-chairs, French Gates will resign her position as co-chair and trustee," CEO Mark Suzman said at the time, per CNN.
Melinda French Gates will no longer give most of her wealth to the Gates Foundation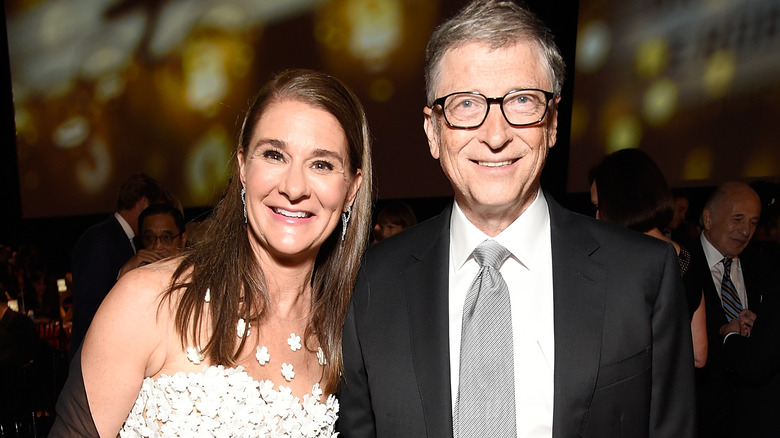 Kevin Mazur/Getty Images
Melinda French Gates has reportedly decided not to give the majority of her wealth to the Gates Foundation. Instead, according to a report in The Wall Street Journal, she will spread it out among numerous philanthropic endeavors. Sources have said that she made the decision last year, around the same time she sent out her first solo letter for the Giving Pledge. "Along the way, I cofounded the Giving Pledge in 2010 and committed to giving away the majority of my resources in my lifetime. Today, I'm reaffirming that commitment," Melinda wrote. "In the last two decades, I've seen that, at its best, philanthropy plays a unique role in driving progress by taking investment risks that others can't or won't to explore new ways of solving old problems."
In addition to her work with the Gates Foundation, Melinda also founded Pivotal Ventures in 2015. The charitable organization supports "innovative solutions to problems affecting US women and families." Through Pivotal, she has also worked with MacKenzie Scott, the ex-wife of Jeff Bezos, who has a $50.9 billion fortune. Together, the women have given $40 million to support gender equality (per Bloomberg).