How Sarah Jessica Parker Really Feels About Kim Cattrall Returning To AJLT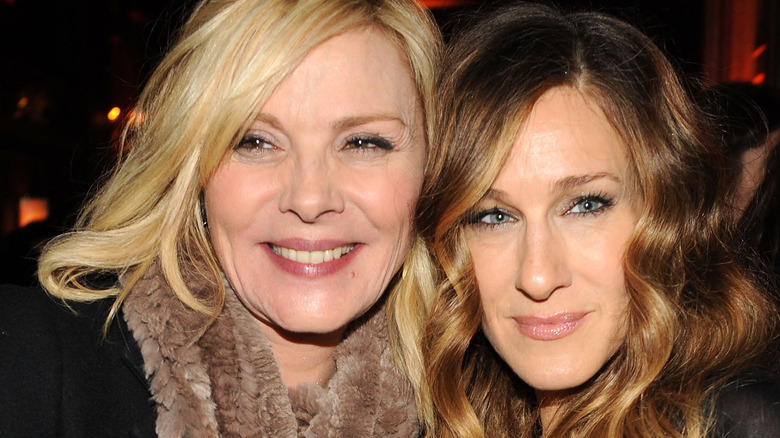 Bryan Bedder/Getty Images
Half of the buzz around the "Sex and the City" reboot "And Just Like That..." centered around the fact that Kim Cattrall decided not to return to play Samantha Jones. About her decision, the star said, "You learn lessons in life and my lesson is to do work with good people and try and make it fun" (via news.au.com).
Of course as fans know, there has been no love lost between Cattrall and Sarah Jessica Parker, who stars as Carrie Bradshaw on both series. They have publicly sparred over the character of their relationship, with sources alleging Cattrall felt ostracized by Parker and is "bitter" over things that happened over the years they filmed together (via OK!). The tense situation seemed to come to a head when Parker posted a comment to Cattrall's Instagram upon the death of her brother in 2018. "You are not my friend," the grieving star told SJP according to People, adding, "I don't need your love and support at this tragic time."
All along, the child actor seemed to stay above the fray, and instead chose to engage with fans in a positive way about her co-star not appearing in "AJLT." Replying to a fan's question on Instagram about her feelings toward Cattrall, Parker said in January, "No. I don't dislike her. I've never said that. Never would. Samantha isn't part of this story. But she will always be part of us. No matter where we are or what we do" (via Today).
Sarah Jessica Parker does not want to work with Kim Cattrall on a future season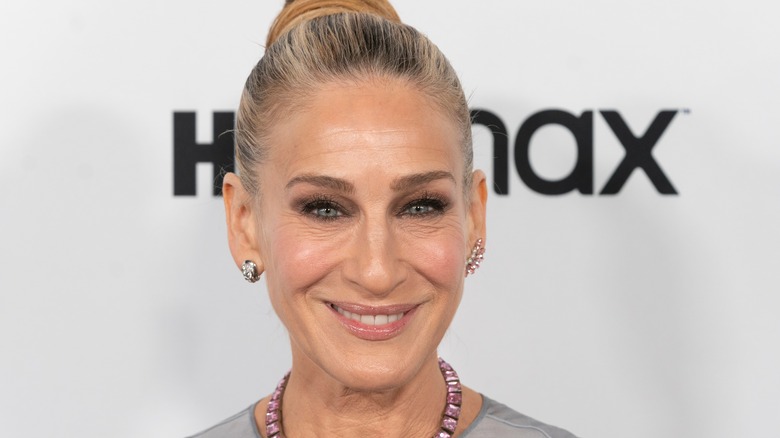 lev radin/Shutterstock
Parker may have paid her respects to Cattrall's character in recent comments, and decided not to trash the actress personally — she even insisted she's never said an "unkind" word about her co-star — but now, the "AJLT" star has a different take on the future as it pertains to Samantha's reappearance on the show (via Page Six).
In a new interview with Variety, SJP was asked how she would feel in the unlikely event that Cattrall decided to sign on for a future season of "And Just Like That..." Would she be game?
"I don't think I would," Parker answered, adding, "because I think there's just too much public history of feelings on her part that she's shared. I haven't participated in or read articles, although people are inclined to let me know."
It's worth noting that the show has not officially been picked up for a second season by HBO Max, nor has Cattrall expressed a change of heart about her choice to move on from playing Samantha.