The Truth About Melissa Gorga And Teresa Giudice's Friendship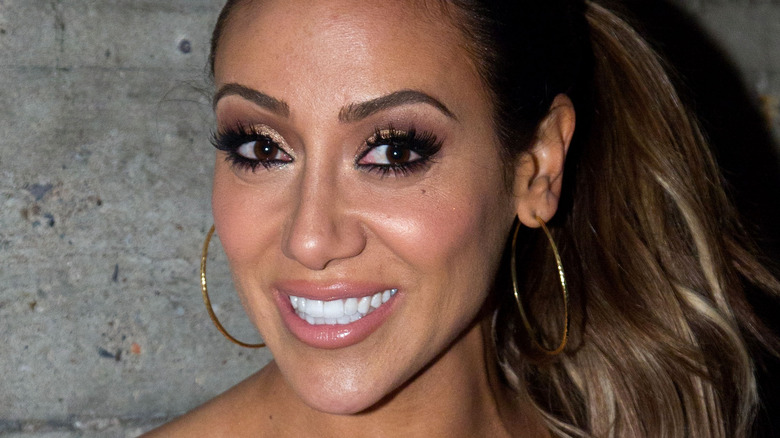 SD Mack/Shutterstock
Any "Real Housewives of New Jersey" fan will remember the days when Teresa Giudice and Melissa Gorga got in constant screaming matches over seemingly benign things. The sprinkle cookies incident in which Giudice scorned Gorga's holiday contribution reigns supreme as one of the most outlandish "Housewife" moments ever. Recently, their co-star, Jennifer Aydin made waves by telling the "Watch What Happens Live" audience that the two aren't as buddy-buddy as they seem.
Over the years, the two have gradually come together in the wake of Giudice's term in prison and her ex-husband's similar fate. However, BravoTV reports that Aydin said, "I think they definitely get along better than they once did. At the end of the day, Teresa appreciates the fact that this is her brother's wife, and she's not going anywhere, so they make do. But they're not the best of friends, to be honest."
Recently, Gorga offered her thoughts on her co-star's opinion of her relationship with her sister-in-law. "I mean, I think I understand where she was going with that where she was trying to say if Teresa and I were walking down the street and we met each other and we weren't family for the last 20 years, would we choose each other to go to lunch with?" she explained.
The 41-year-old continued, "The honest-to-God answer is I don't know. I don't know if we would. But do we love each other? Are we family? Yeah. But would I raise my hand and say, 'Let's be best friends?' I don't know. And I don't know if she would, either."
Melissa Gorga and Teresa Giudice have had many ups and downs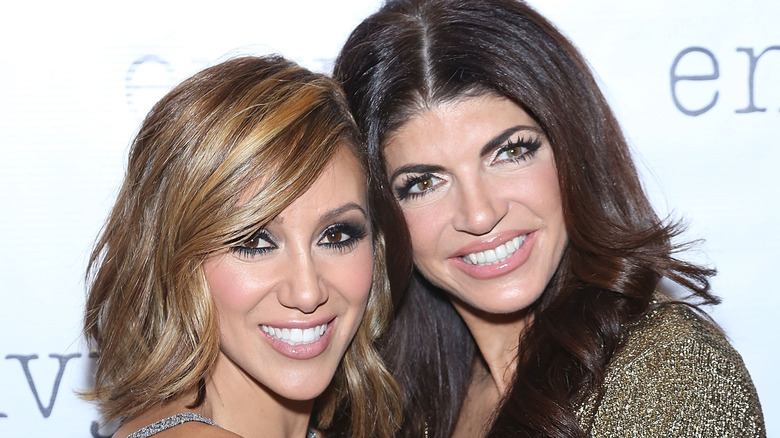 Manny Carabel/Getty Images
Fans of the early days of "Jersey" will remember the constant fighting between Melissa and Teresa over countless things. In one season, Teresa was allegedly involved in a plot to paint Melissa as a stripper. After multiple physical fights between their husbands, things started to thaw out between the two of them when Joe Giudice went to prison on tax fraud charges. However, during the most recent season, tension boiled over again when fights erupted between co-stars. Teresa shared a rumor that Jackie Goldschneider's husband was cheating on her and was later upset that her brother and sister-in-law didn't back her up. According to Entertainment Tonight, Melissa was so fed up that she threw a cheese plate during the showdown. Essentially, she called out a double standard when it comes to her sister-in-law: she expects loyalty but doesn't return it.
"It's that situation where, you're damned if you do, damned if you don't," she told the outlet. "Joe Giudice and Joe, obviously those guys have never really gotten along from way before I was in the picture, and it's like, look, Joe is in whatever he is, and they still are. It's just not a good mix. I don't know."
Today, they're used to the ups and downs. Knowing how to push each other's buttons but keeping the peace for their family, the two have settled down over the years. But, we still have another season of "RHONJ" coming out later this year so only time will tell how long the thaw lasts this time.