Rumors Are Swirling About Sarah Palin And A Rangers Hockey Star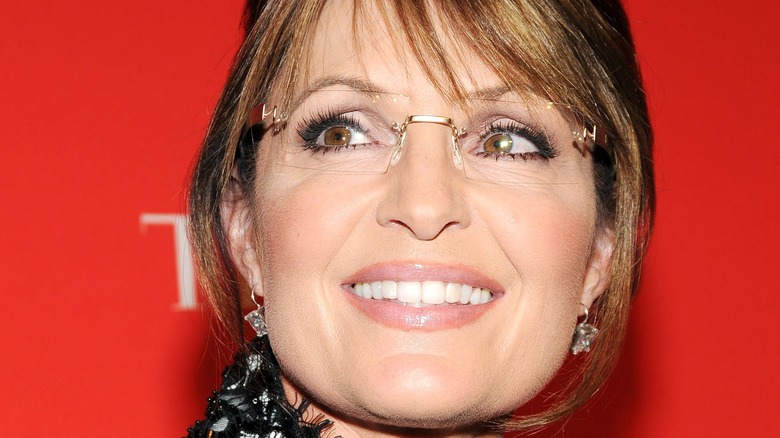 Everett Collection/Shutterstock
Since receiving quite a bit of media attention as John McCain's running mate in the 2008 presidential election, former Alaska governor Sarah Palin has been relatively quiet — aside from lending her opinion to the occasional conservative news show, of course. Recently, though, Palin's name has been resurfacing in the headlines once again. According to Politico, Palin's lawsuit against The New York Times kicked off on Thursday, February 3. In the suit, Palin alleges that a 2017 New York Times article linked her political action committee to a 2011 shooting in Tucson, Arizona, that wounded Representative Gabby Giffords and left six other people dead. Palin is suing the storied publication for defamation.
In 2020, Palin also made a rare appearance in the headlines when it was revealed that her husband, Todd Palin, filed for divorce, and that the paperwork had been finalized. During an interview with Christian author James Dobson, Palin revealed that she discovered that her ex-husband wanted a divorce after receiving an email from his legal team. "I found out from an email from an attorney saying that she was hired and that was on June 19, I'll never forget it," Palin told Dobson, per Entertainment Tonight. "It was devastating. I thought I got shot ... Except for the death of a child, I don't know what could be more [painful]."
Since divorcing her ex-husband of 31 years, though, Palin seems to have moved on from her heartbreak with a brand new beau in tow.
Palin is rumored to be dating Rangers player Ron Duguay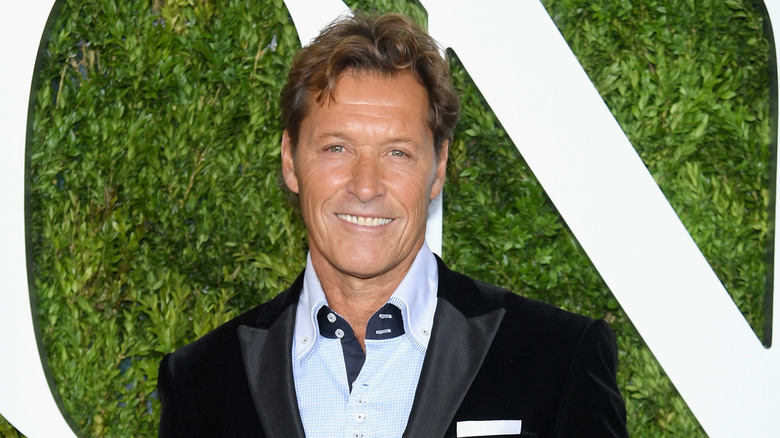 Dimitrios Kambouris/Getty Images
Though Page Six reports that Sarah Palin and New York Rangers hockey player Ron Duguay have been "hooking up" since late 2021, Palin had never actually spoken publicly about her relationship with the hockey star. However, according to Page Six, Palin broke her silence about her alleged new romantic relationship by telling the New York Post that Duguay was merely a friend. "He's my buddy. We have hockey in common," Palin said while dining at a restaurant in New York City amid her aforementioned defamation trial.
Rumors of a romance between the pair began when they were seen having an intimate dinner together in a New York City restaurant in late January. A source close to Palin told People that they were only friends, though, and that no romantic feelings were involved. According to the source, the pair "met through hockey." Palin also made headlines for dining inside of the New York City restaurant, despite being unvaccinated and testing positive for COVID-19 just days prior. As People reported, this goes against the policies put in place at New York City restaurants, that states that those dining inside must show proof of vaccination against COVID-19.
Previously, 64-year-old Duguay was married to supermodel Kim Alexis from 1993 until 2013, and was even romantically linked to actress Farrah Fawcett in the early 1980s, according to Page Six.