Josh Duggar's Wife Anna Speaks Out For The First Time Since His Trial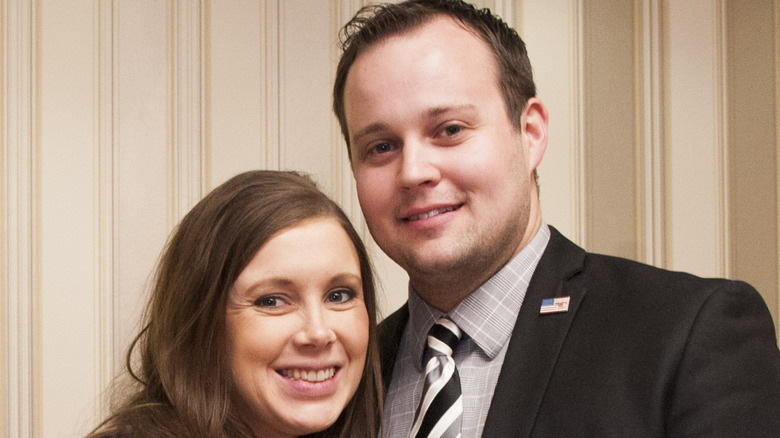 Kris Connor/Getty Images
The conviction of Josh Duggar on child pornography charges was a crushing blow to his family (via NBC News). The "19 Kids & Counting" clan had long been showing signs of strain, but this latest development only served to widen the divide. Sisters Jinger Duggar Vuolo, Jill Duggar Dillard, Joy-Anna Duggar Forsyth, and their husbands came forward in support of the guilty verdict following the trial (via CNN). Even his parents, Jim Bob and Michelle, could do little more than offer prayers for their son as they dealt with the "grievous" situation.
Surprisingly, however, the one person who should have been wounded the most by Josh's actions — his wife, Anna — has stuck by him all the way. Married since 2008, the couple have already endured trials that might have sent others to divorce court. Just a few years earlier, Josh admitted being "unfaithful" to Anna through a porn addiction and by joining the cheating website Ashley Madison (via The Sun). Yet Anna not only stayed with him, but also added to their family. Just weeks before Josh's arrest, the couple announced they were expecting their seventh child.
Surprising many, Anna was frequently seen walking hand-in-hand with Josh to and from the trial (via People). However, she made no comment to the press or online between the arrest and the verdict, with one exception. In November, she posted a baby picture and announced the birth of "little Madyson Lily Duggar."  
There had been silence since then, but on February 4, Anna suddenly reappeared with a message that was short but to the point.
Anna Duggar believes her husband is innocent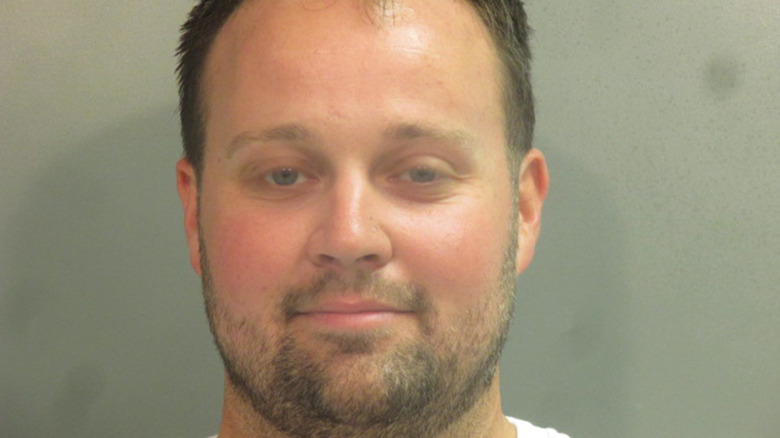 Handout/Getty Images
In her brief Instagram statement, Anna Duggar wrote, "There is more to the story: (see link in bio)." The link, which has since been disabled, was the request for a retrial or acquittal filed by Josh's lawyers on January 20 (via TODAY). The legal team is arguing that the prosecution didn't prove that Josh Duggar knew exactly what kind of material was on his work laptop.
Duggar's lawyers also stand by their claim that someone else — specifically, a former employee of Josh's car lot — was the one who actually searched for and downloaded the horrific images onto the computer. That individual "had access to the car lot and the HP desktop computer during certain relevant time periods," the motion says. 
The ex-employee admitted to the prosecution that he had been at the lot several days before the material was found on the computer, but could not recall whether he had used the computer while he was there (via Insider). He also had access to the social media passwords of some of Josh's other siblings, which Josh's lawyers say calls into question how private Josh's account really was.
At this writing, no answer has been given to the request, but it doesn't seem likely that Josh's conviction will be overturned. It also seems unlikely that Anna Duggar will leave her marriage. Not only would it be difficult living as a single mother of seven, but she also holds to the Duggars' church's beliefs on divorce — namely, that it's not an option (via Distractify).