What Is Suni Lee Studying In School?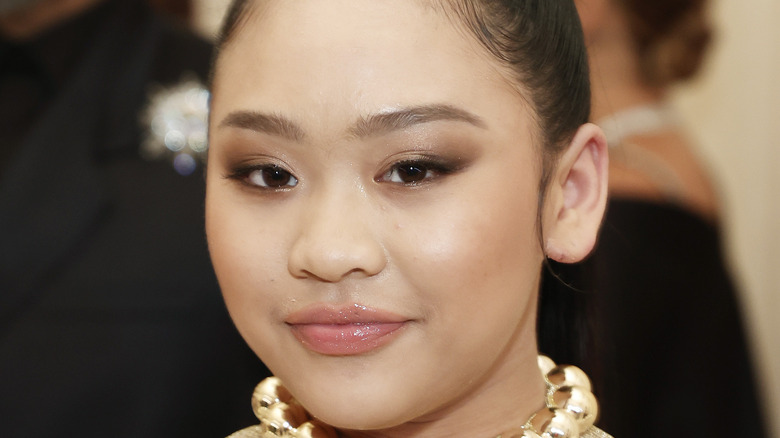 Arturo Holmes/mg21/Getty Images
Suni Lee is a champion. At just 18, she's already won three Olympic medals, including the gold medal for all-around gymnast. Lee also has the distinction of being the first Hmong American to win gold, and the first Asian American to be an Olympic gymnastics all-around champion (per Teen Vogue).
After making so much history at the Tokyo games in 2021, Lee was set to attend Auburn University that fall. The school's semester began on August 16, and Lee even planned on bringing her medals to campus with her, according to Marie Claire. Yet after two weeks on campus, PopSugar reported that Lee was offered an opportunity to compete on "Dancing with the Stars." Along with her partner, Sasha Farber, Lee showed her skills and talent in 13 performances over a nine-week period, making it to the semi-finals (per Alabama Local News).
Besides the historic significance of representing Hmong Americans on "DWTS," Lee found the experience to be life-changing for her personally. After receiving a perfect score one of the weeks, Lee told the Twin Cities Pioneer Press, "I've just gained a lot of self-confidence in myself." After the tremendous pressure and skyrocketing fame of her Olympic win, Lee also added that participating in the show "helped [her] to learn just love [herself]."
Even though she was in LA and far from Auburn's campus in Alabama, Lee still maintained her status as a student and athlete in the University's gymnastics program. So, what's Lee's major?
Lee is excited to be part of college life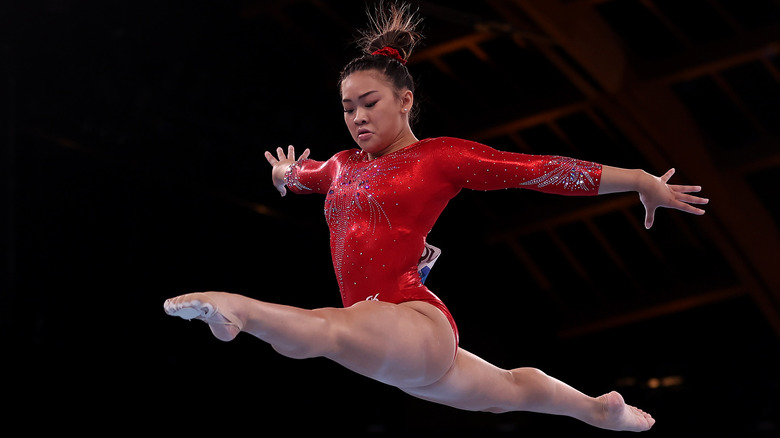 Jamie Squire/Getty Images
Now back on Auburn's campus, Suni Lee participated in her first gymnastics meet on January 21, 2022 (per Alabama Local News). Lee is embracing college and all it has to offer. According to the Auburn Tigers' website, Lee said, "I'm just excited to be in a classroom with other people and get that college experience that I've been looking for."
In the classroom, Lee is focusing her studies on marketing principles and concepts. According to her official biography with Auburn's gymnastics team, Lee is a pre-business major at the university's Harbert College of Business. With her experiences as an Olympic and college athlete, Lee can also bring some practical, firsthand knowledge to her marketing degree. In June 2021, the NCAA began allowing college athletes to earn money from marketing their name, image, and likeness while still keeping their amateur status (per Twin Cities Pioneer Press).
Lee's earning potential as an Olympic gold champ is massive — an estimated seven figures, according to Bob Dorfman, creative director at Baker Street Advertising (per Alabama Local News). Even before she earned any Olympic medals, the outlet reports that Lee's earning potential was demonstrated by her status as the Auburn athlete with the biggest reach on social media. Whatever endorsement deals Lee decides upon, they will be an excellent way to combine her athletic skills and academic knowledge.