The Truth About Anna Faris' Podcast Unqualified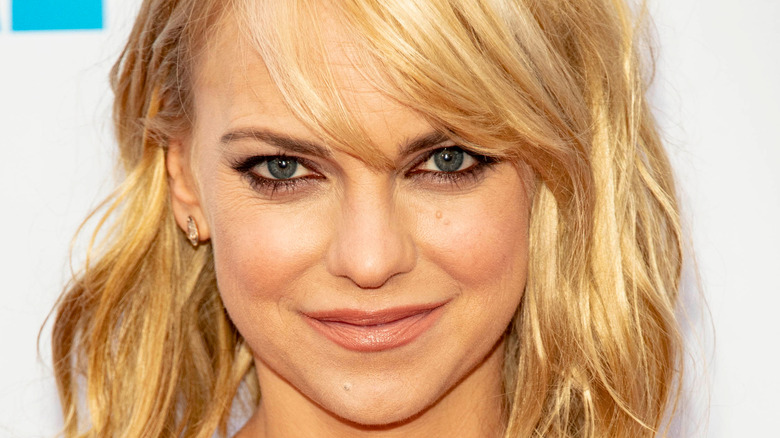 Eugene Powers/Shutterstock
Anna Faris first made waves when she appeared in the hit film "Scary Movie" in 2000. Since then, the actress has starred in popular movies such as "The Hot Chick," "Just Friends," and "House Bunny" (via IMDb). She also reprised her role in the "Scary Movie" sequels (yes, all four of them) and even had a hand in voiceover work, lending her voice to roles in movies like "Cloudy with a Chance of Meatballs," and "Alvin and the Chipmunks." ​​
Most recently, Faris has been on the small screen, starring in sitcom "Mom" alongside Allison Janney and Jaime Pressly. Faris has also been working behind the microphone, launching her podcast "Unqualified" in 2015. According to the podcast's website, the show "explores the lives and careers of actors, authors, designers, artists, musicians, chefs, athletes and relatives through thought-provoking questions, fun games, and wild tangents. Anna and a celebrity or expert guest then talk with you, her listeners, and offer their insight on how to navigate relationships and other confounding topics."
Recently, though, the podcast has taken a new turn.
Anna Faris' podcast went on hiatus for a while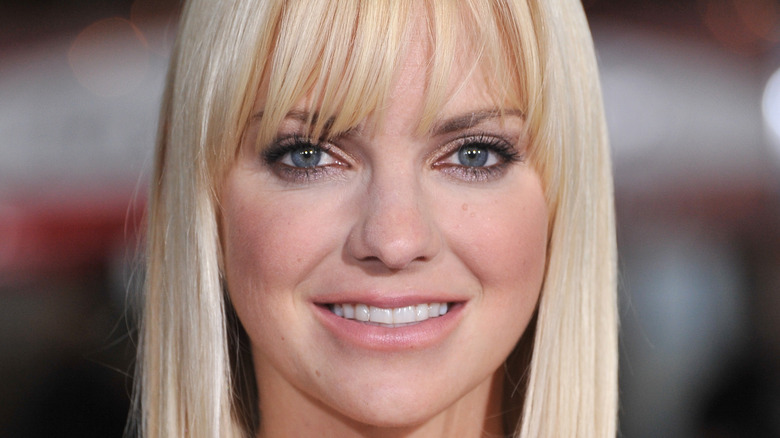 Featureflash Photo Agency/Shutterstock
According to The New York Times, each podcast episode of Anna Faris' "Unqualified" revolves around a conversation between Faris and a fellow comedian or cultural figure. The conversation is unscripted — hence the podcast name — and typically devolves into more of an amusing skit than a typical interview as the time between Faris and her guest progresses. Faris also uses her acting skills voicing different characters throughout the episodes. At the end, Faris and her celebrity guest speak to a listener who needs advice, giving them "unqualified" guidance for their biggest issues.
The show came out weekly, until suddenly, new episodes stopped appearing. According to Yahoo, the podcast went on a six-month long hiatus in 2019, and fans were not happy about the sudden change. Many upset listeners took to Reddit to express their grievances with the show abruptly ending without word from the host. One user said: "Anna Faris is Unqualified used to be one of my favorite podcasts. I've been listening since 2017 and found Anna and Sim funny and natural. I looked forward to episodes each week but there hasn't been a new episode in over a month. Does anyone know when the show is expected to come back?" Another agreed, saying, "I've been wondering the same thing, and honestly I'm highly annoyed they haven't said anything.
Faris eventually came back and is still going strong. But there's a change coming for 2022.
Unqualified has a new home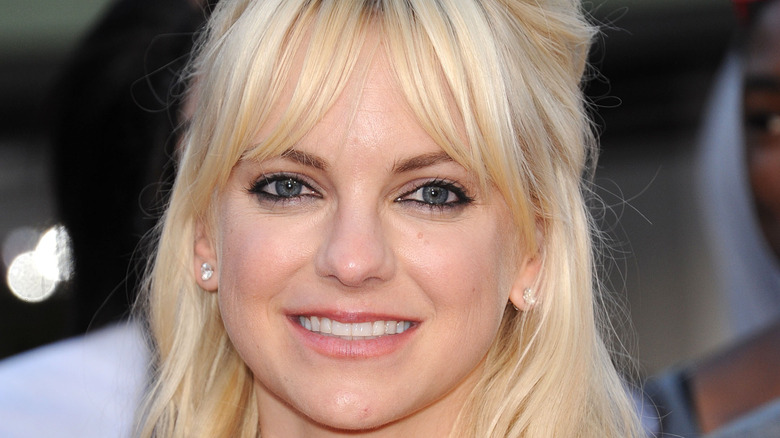 DFree/Shutterstock
Since starting her podcast, "Unqualified" in 2015, Anna Faris has built a large audience and featured some uber-famous celebrity guests. The podcast has recently welcomed guests like Brooke Shields, Alyssa Milano, Fred Arimsen, Matthew McConaughey, and Sophia Bush.
Recently, Faris has taken her popular podcast to a new home, signing a deal with podcast company Acast (via Hollywood Reporter). This new deal will allow listeners to have tailored advertising, and it'll help the show reach a larger audience. After the news of the deal broke, Faris released a statement saying "When I started Unqualified, it was important to me to use it as a way for people to connect over the common experiences we all go through in life and relationships — to show there's a lot more that brings us together than separates us" (per Hollywood Reporter). She added, "I wanted to partner with a podcast company that shares those values and believes in fostering community by removing the barriers between us. That company is Acast."
The VP of Acast's Creator Network mirrored this statement, saying "​​We'll be helping Anna bring the show's important conversations to more people all over the world, ensuring it's accessible to audiences everywhere." You can listen to "Unqualified" on Apple Podcasts, with new episodes released every week.