Why The White House Just Took Boxes Of Documents From Mar-A-Lago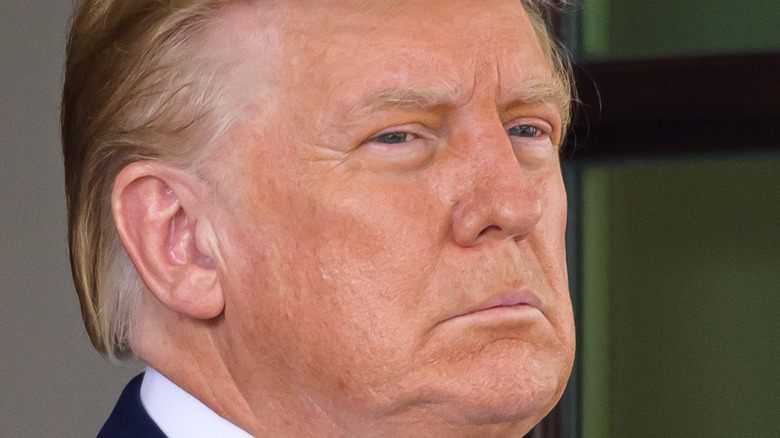 noamgalai/Shutterstock
President Donald Trump wasn't always the best at following presidential norms and regulations. He didn't release his taxes, his golf courses and hotels were used to house himself and Secret Service therefore providing a profit to his organization, and he insulted allies like Canadian Prime Minister Justin Trudeau and French President Emmanuel Macron (per The Washington Post). Another way that he did things in his own way was how he handled records.
According to Politico, Trump had a habit of shredding official presidential documents by hand and tossing them to the ground. Employees would then have to reconstruct the documents with clear Scotch tape so they could be preserved and sent to the National Archives per the Presidential Records Act. Sometimes, the pieces were so small, they were called "confetti."
With the escalation of investigation into the January 6 insurrection by the House committee, hundreds of pages of documentation from the Trump White House has been released by the National Archives (per The New York Times). Trump has maintained the documents should be kept private because of executive privilege, and some of those documents showed up taped back together (via CNN).
The National Archives wasn't the only place that had documents of interest related to the January 6 investigation.
Donald Trump should have surrendered all documentation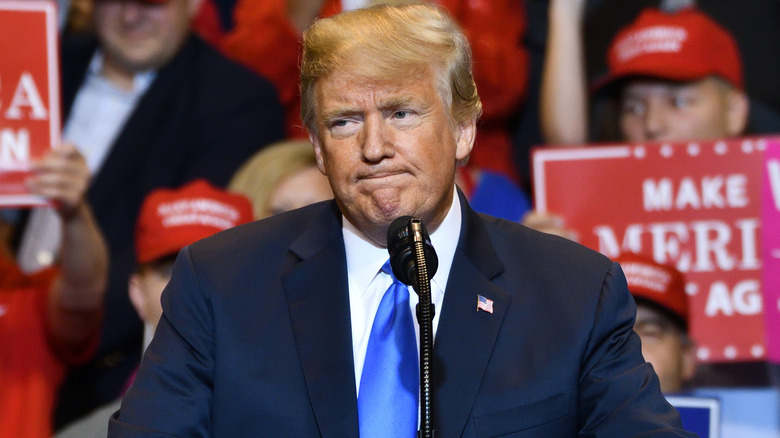 Evan El-Amin/Shutterstock
The National Archives and Records Administration (NARA) went to Donald Trump's Florida residence and resort Mar-a-Lago and collected 15 boxes of presidential documents, according to The Washington Post. Amongst the documents were letters from North Korean dictator Kim Jong Un, and the letter former President Obama left for Trump.
The Presidential Records Act was put in place in 1980 after the Richard Nixon Watergate scandal, and it preserves presidential documents as public as compared to private to allow for presidential oversight (per NBC News). By taking documents to Mar-a-Lago, there seems to be an apparent disregard for the Presidential Records Act. That ties back to Trump shredding documents, even though, according to The Washington Post, White House Counsel and Chiefs of Staff told Trump he was told to stop.
Trump generally didn't seem to like written records. According to the Mueller Report, Trump would question why aides and lawyers were taking notes during meetings (per The New York Times).