The Eyebrow-Raising Reason Donald Trump Is Paying Less In Legal Fees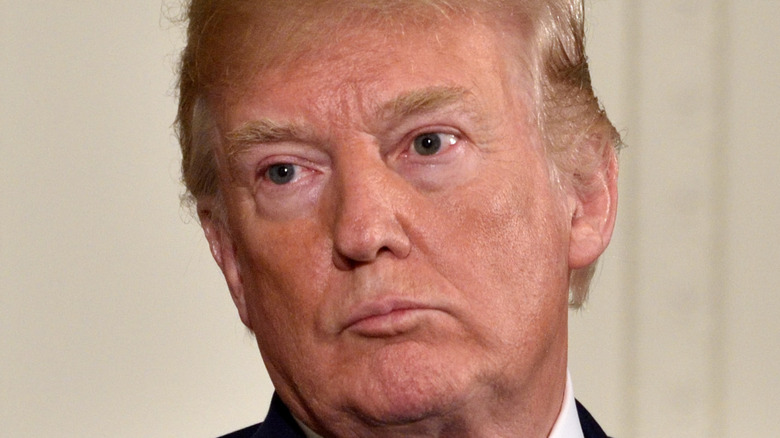 Evan El-Amin/Shutterstock
In the last year alone, former President Donald Trump has been through quite a few legal woes and battles. Currently, the select committee investigating Trump and others' involvement in the January 6 Capitol riot is looking through records from Trump's time in the White House to determine how much Trump (and others around him) knew about the orchestration of the riot. As CNBC reported, several lawmakers and police charged with protecting the U.S. Capitol Building during the riot have filed lawsuits against Trump in the past few months. In early January, Trump attempted to have a judge dismiss these civil lawsuits, claiming that he should have immunity from charges, given the fact that he was a sitting president at the time of the January 6 Capitol riot. The fate of these civil lawsuits is still unknown.
Trump is also involved in several other lawsuits. According to Newsweek, the Trump Organization's finances are being investigated by New York Attorney General Letitia James and Manhattan District Attorney Cyrus Vance. The former president's niece, Mary Trump, is suing her uncle, claiming that he used illegal practices to avoid handing her millions of dollars in inheritance. Writer E. Jean Carroll is also suing Trump, claiming that he had defamed her character after he claimed that her story of being sexually assaulted by Trump was false. The attorney general of the District of Columbia, Karl Racine, is also suing several groups affiliated with Trump, alleging that they had misused campaign funds during Trump's inauguration.
A large portion of Trump's legal fees are being paid for by the Republican National Committee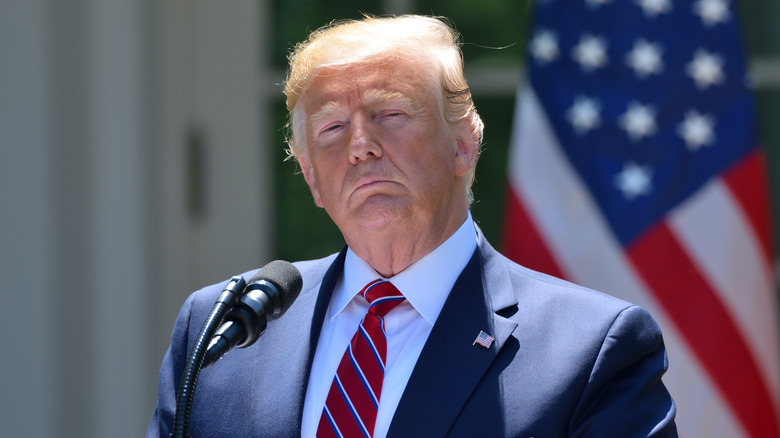 Evan El-Amin/Shutterstock
Given his many legal battles over the past few months alone, former President Donald Trump has spent quite a bit of money on legal fees. According to The Daily Beast, between July 1 and December 31, Trump-affiliated companies have spent a total of $2.3 million alone on legal fees. As it turns out, though, that grand total is only a fraction of what Trump and other companies associated with Trump spent on legal fees during the first half of 2021. Why the sudden decrease in legal fees despite the mounting legal pressures on Trump? Well, as The Daily Beast reported, Trump has had a bit of help paying his legal fees. Back in August 2021, the Republican National Committee actually agreed to shell out $1.6 million to cover Trump's legal fees.
The fact that the Republican National Committee made these payments on behalf of Trump has raised many eyebrows, mostly considering the fact that the RNC is supposed to remain neutral in dealings with every Republican candidate — especially ahead of the 2024 presidential election, per CNN. However, a representative from the RNC called the payments made toward Trump's legal fees "entirely appropriate," given the fact that the Republican Party "continue[s] assisting in fighting back against the Democrats' never-ending witch hunt and attacks on [Trump]," according to CNN.