Adele's Boyfriend Just Partied With A Handful Of Huge Stars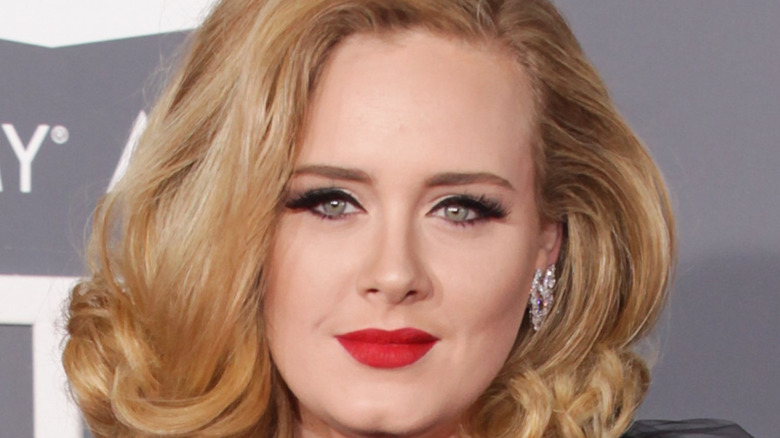 DFree/Shutterstock
While Adele won't be performing her Las Vegas residency anytime soon, the singer is getting ready to perform at the 2022 BRIT Awards. The Grammy winner left her fans heartbroken when she made the last minute announcement that she was postponing her "Weekends with Adele" shows at Caesars Palace. While most of the blame was placed on creative differences between Adele and her set designer Esmeralda Devlin, sources have also said that Adele might have been distracted during rehearsals by relationship issues with her boyfriend, Rich Paul, who she started dating after her divorce from Simon Konecki. "Adele's been crying and couldn't get through a single full rehearsal for the past month," an insider told Page Six. "Just constantly on the phone with Rich ... loudly shouting and sobbing. She has barely rehearsed because she is constantly in the middle of an emotional shootout."
Paul has his own high-profile career as a sports agent who works with the likes of LeBron James. His job requires a great deal of travel, and he was unable to be with Adele while she was preparing for the Vegas shows. Right after her announcement, Adele flew to Los Angeles to reunite with Paul. "Adele is staying at Rich's house in Beverly Hills just trying to fix their relationship because things have become strained," a source told The Sun. 
And as she prepares for her first appearance since postponing the residency, Paul threw a big party with many of his famous friends in attendance.
Rich Paul threw a huge party before he and Adele left for London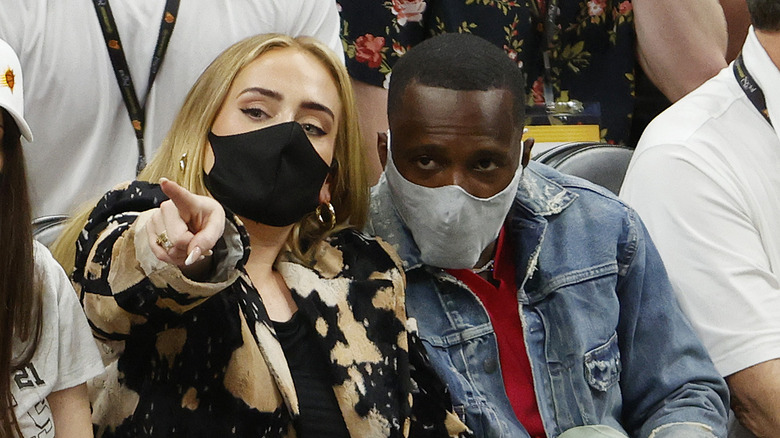 Christian Petersen/Getty Images
Ahead of Adele's 2022 BRIT Awards performance, her boyfriend Rich Paul threw a star-studded party at his West Hollywood home. According to Hollywood Life, guests included Meek Mill, Kevin Hart, and LeBron James. He and Adele were then headed to London for her appearance. "I'm really happy to say that I am performing at the Brits next week!! And I'll also be popping in to see Graham for a chat on the couch while I'm in town too! I'm looking forward to it! Oh, and Rich sends his love!" Adele wrote on Instagram.
Adele has been focused on strengthening her relationship with Paul, who she started dating after her divorce from Simon Konecki. "It was a very emotional and stressful time for her. Now they are spending some quality time together to try to save things," a source told The Sun. "They really like each other but it's been a tough few weeks.
In the meantime, fans are waiting to see if the singer will actually reschedule her Las Vegas shows, especially after she canceled two London shows in 2017 and never rescheduled them after promising she would. Keith Urban has taken over her original dates in March and April, according to The Sun, with the new schedule confirming that the earliest Adele could hit the stage would be summer 2022.