Scott Eastwood Reveals If He'd Remake Taylor Swift's Wildest Dreams Music Video - Exclusive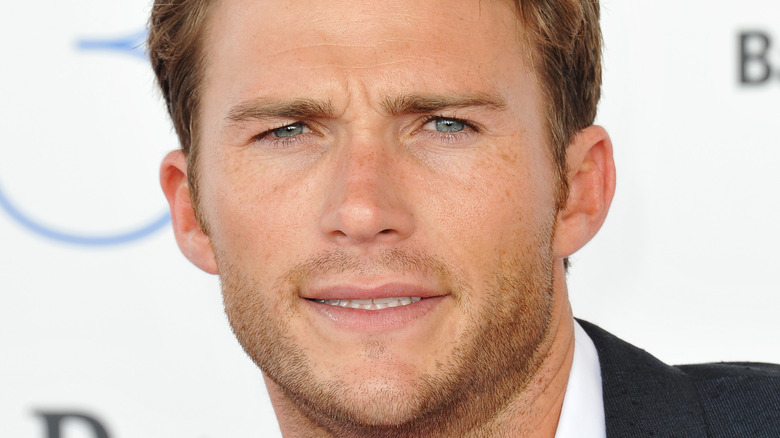 Jaguar PS/Shutterstock
We may receive a commission on purchases made from links.
Scott Eastwood is back on our screens in "I Want You Back," a romantic movie from Amazon Studios. The movie follows Peter (Charlie Day) and Emma (Jenny Slate), who are dumped by their respective partners, Anne (Gina Rodriguez) and Noah (Scott Eastwood). Eastwood plays personal trainer Noah in the movie, who finds love extremely quickly after breaking up with Emma, as does Anne after leaving Peter. As a result, Emma and Peter hatch a plan to win their exes back. As well as featuring several laughs, "I Want You Back" features a lot of romantic drama, thanks to its stellar cast.
Of course, Eastwood is no stranger to the spotlight and has an extensive resume that includes movies like "The Longest Ride," "Fast & Furious 8," and "Suicide Squad." Plus, he also appeared in the music video for Taylor Swift's "Wildest Dreams," playing the singer's love interest. During an exclusive interview, The List found out whether Eastwood would return for a new version of "Wildest Dreams" if Swift decides to re-record her "1989" album next.
Scott Eastwood understands the 'power' of Taylor Swift
With Clint Eastwood as a father, it's no wonder that Scott Eastwood was drawn to the old Hollywood magic of Taylor Swift's "Wildest Dreams" music video. Scott appears alongside Swift in the video, which is set on an old-fashioned movie set. While the pair play actors filming romantic scenes, their characters have chemistry that continues when the cameras stop rolling. The music video culminates with the pair at their movie premiere. However, Scott's character arrives with another woman on his arm, and Swift's movie star leaves heartbroken.
When asked if he'd make another "Wildest Dreams" music video should Swift re-record her "1989" album next, Scott told The List, "Taylor Swift's great. Look, the power of T. Swift, that was a really fun thing to shoot. It felt like an old movie which I liked." Fans will, of course, be hoping that "1989" gets the "Taylor's Version" treatment soon, and it's good to know that Eastwood would be on board with reprising his role in any new music video when it happens.

"I Want You Back" will premiere exclusively on Prime Video February 11, 2022.