Mike Myers Reprises A Famous Character In His Super Bowl 2022 Commercial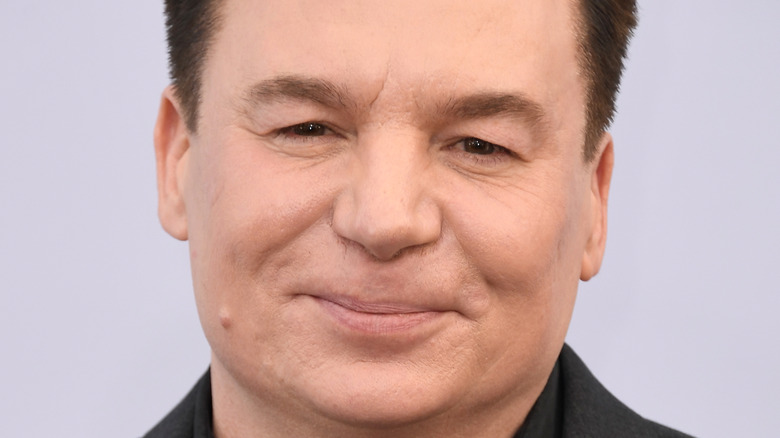 Frazer Harrison/Getty Images
Let's just call it what it is. People watch the Super Bowl to be entertained. We're not talking about the actual game, though. We're talking about the commercials, and this year's Super Bowl Commercial teasers are proving that it will be yet another incredible three and a half hours regardless of who you're cheering for. According to General Motors' Instagram, Mike Myers is bringing back one of his most iconic characters for the big game. Oh, and he's not alone in the fun.
Out of all the characters that Myers plays in the "Austin Powers" movies, Dr. Evil is one of the most iconic. Well, two decades after the character was put to rest, he's back and more iconic than ever. The character and his evil crew are coming back for February 13's Super Bowl commercial breaks. While General Motors hasn't revealed exactly why the set of characters are getting together, it does hint that it will be something "evil."
Here's everything you need to know about the commercial, who's in it, and what to expect. Because even if your team isn't playing, this game is worth watching.
Dr. Evil is back for the Super Bowl
Dr. Evil has been retired since 2002, but he's coming back for the Super Bowl. While there's no indication of exactly why the evil genius is back, there's no denying that laugh when you hear it. The Mike Myers character popped up on the General Motors Instagram page in a video that's as ominous as the master mind himself. 
The video shows a black screen with white writing and the classic "Austin Powers" music behind it. "His name is legendary. His plans are diabolical. He rules not with an iron fist, but an iron pinkie," the video reads. "Evil is back for good." What that means, who knows, but it is fun to see the character come back to the big screen. Err, little screen? Either way, super fun. 
Seeing as this ad is from General Motors, it's pretty definite that a car commercial is coming. While there's no telling which car the commercial is for, it will definitely be entertaining with this character involved.
Rob Lowe and the rest of the team are coming back as well
Mike Myers isn't the only one joining in on the commercial fun, either. According to the General Motors string of video clips that teased to Super Bowl commercial, Rob Lowe, Mindy Sterling, and Seth Green are all coming back for the commercial as well. In case you need a refresher, Lowe plays Number Two, Sterling plays Frau Farbissina, and Green plays Scott Evil. The group originally got together on-screen to wreck some havoc, and from all the maniacal laughs, it looks like they're about to do the same again.
While the first string of teasers showed up on the General Motors' Instagram page, Lowe shared his own on his personal Instagram. Again, it's unclear what this all means, but it is sure to be an entertaining segment when this group of evil friends get together again. General Motors shared in the video clip that this will be a "reunion tour," which means that all of these characters will be back together for the big day. Whether these guys are stealing cars, debuting something new, or making a comeback, we will definitely be watching.