Kristen Stewart Is Absolutely Giddy About Her Oscar Nomination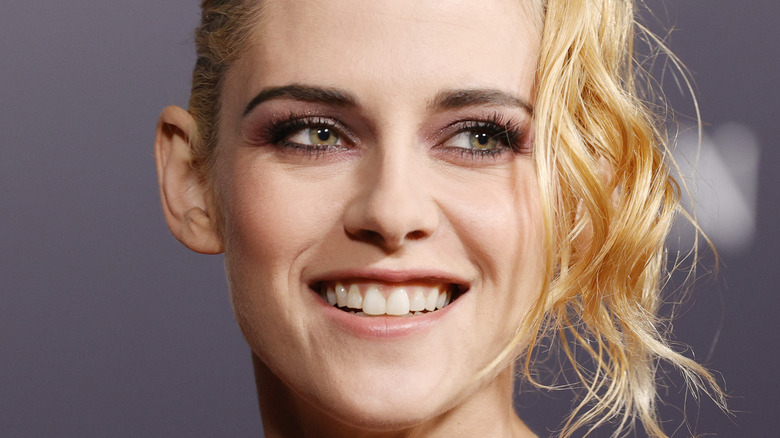 Amy Sussman/Getty Images
Kristen Stewart has been very open about what it was like to portray Princess Diana in the film "Spencer." The actress, who shot to fame for her roles in films such as "Panic Room" and "The Twilight Saga" (via IMDb) revealed that she definitely felt pressure stepping into the shoes of one of the most famous women to ever live.
"It's scary to tell a story about someone who's not alive anymore and who already felt so invaded," Stewart said of Diana, who died in 1997 due to injuries suffered in a car crash, per The Los Angeles Times. "I never wanted to feel like we were invading anything, just that we were kind of adding to the multiplicity of a beautiful thing."
The actress went on to reveal that she was so engrossed in Diana's life that she often forgot that the princess had passed away. "She felt so alive to me when I was making this movie, even if it's all between the ears and it was just a fantasy of mine," she said. "There were moments where my body and mind would forget she was dead." In addition, Stewart admitted that she felt some "spooky, spiritual feelings" while making "Spencer," and that she even felt that she got the "sign-off" from Diana about the movie.
While it's impossible to know what Diana would think of the film, the critics loved the film and Stewart, who received an Oscar nomination for the role.
Kristen Stewart was left speechless after being nominated for an Oscar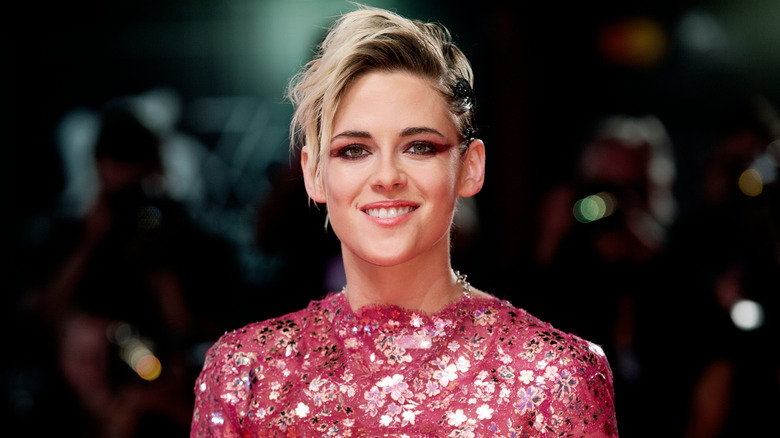 Andrea Raffin/Shutterstock
This week, the Academy Award nominees were revealed, and Kristen Stewart was officially nominated for her very first Oscar. The actress, who gave a critically acclaimed performance as Princess Diana in "Spencer," didn't hesitate to speak out about her feelings on the nomination, per Entertainment Tonight.
"I am speechless and humbled this morning. I am bowled over by this. I never thought in a thousand years I'd be in the company of these four incredible women," Stewart stated, referencing her Best Actress competition Jessica Chastain, Olivia Colman, Penelope Cruz, and Nicole Kidman. "I would pay to make movies. I would make them if it was illegal. This is dream state, to share on this level," she continued. "I am so touched and I am so grateful for the work that was generated on this film. I'm so proud to be a part of our film community. I am SO happy. It is a good day," she concluded.
Stewart's fans are now rooting for her to win big on Oscar night, and can't wait to see her walk the red carpet, possibly with her new fiance Dylan Meyer. For now, fans will have to wait until March 27 , 2022, to see if Stewart can take home the Academy Award for Best Actress, and what she'll have to say about Diana if she wins.