How The Law & Order Cast Feels About Chris Noth's Scandal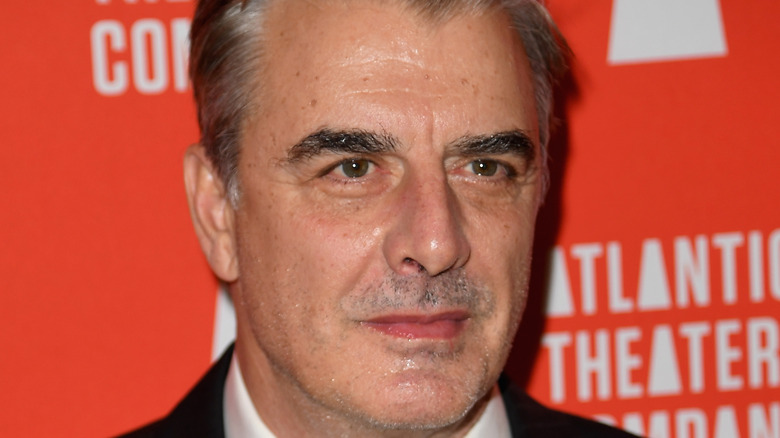 Nicholas Hunt/Getty Images
In mid-December 2021, two women came forward with allegations of sexual assault against "Sex and the City" actor Chris Noth. "Law & Order" star Zoe Lister-Jones, and Lily, a journalist (note: Lily used a pseudonym to maintain her privacy), told The Hollywood Reporter that they were sexually assaulted by Noth. A third woman, a 30-year-old tech executive, came forward later with her own allegations of sexual assault against Noth, per the Daily Beast. It seems as though the women were inspired to come forward with their allegations after Noth made an appearance as Big in the first episode of the brand new "Sex and the City" reboot, "...And Just Like That," earlier that month.
"The accusations against me made by individuals I met years, even decades, ago are categorically false," Noth said in a statement he released to The Hollywood Reporter. "These stories could've been from 30 years ago or 30 days ago — no always means no — that is a line I did not cross. The encounters were consensual. It's difficult not to question the timing of these stories coming out. I don't know for certain why they are surfacing now, but I do know this: I did not assault these women."
Then, a day after Noth made his first public comments about the allegations, a fourth woman, singer-songwriter Lisa Gentile, came forward with her own sexual allegations against Noth. According to Yahoo! Entertainment, Gentile claimed that the sexual assault involving Noth took place in 2002. With all of that said, how do Noth's former "Law & Order" co-stars feel about him? 
Several of Noth's former co-stars have responded to the allegations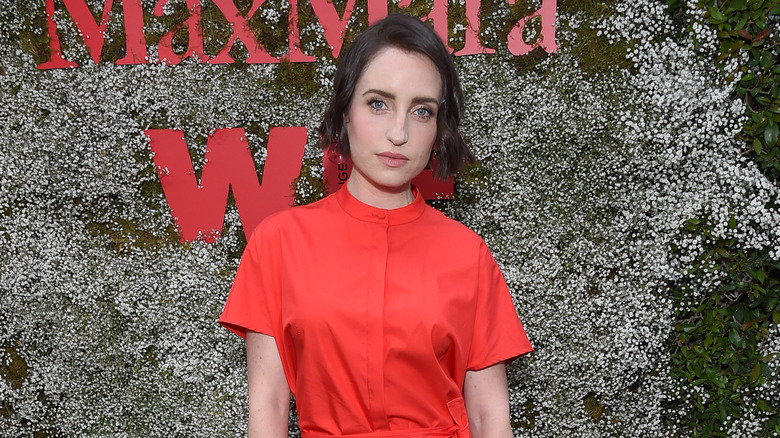 DFree/Shutterstock
One of the most harrowing accounts of sexual assault throughout the Chris Noth scandal came from his former "Law & Order" co-star, Zoe Lister-Jones. Lister-Jones, in a lengthy Instagram Story, also recounted what Noth was like on the set of the show. "I was a guest star on 'Law & Order' and it was his first episode returning as a detective after ['Sex and the City']," Lister-Jones wrote, per Us Weekly. "He was drunk on set. During my interrogation scene he had a 22 oz. [bottle] of beer under the table that he would drink in between takes. In one take he got close to me, sniffed my neck, and whispered, 'You smell good.' I didn't say anything."
Though many celebrities — like Helen Hunt, Anna-Sophia Robb, and Sophia Bush — came forward with their support of Lister-Jones, none of Noth's other former co-stars, aside from Lister-Jones, have spoken up about the sexual assault allegations he faces, according to Us Weekly.
A week after the sexual assault allegations against Noth were made public, his former "Sex and the City" co-stars released a joint statement on their Instagram stories. "We are deeply saddened to hear the allegations against Chris Noth," the statement read, according to Newsweek. "We support the women who have come forward and shared their painful experiences. We know it much be a very difficult thing to do and we commend them for it."