Here's What We Think California Love By Tupac And Dr. Dre Really Means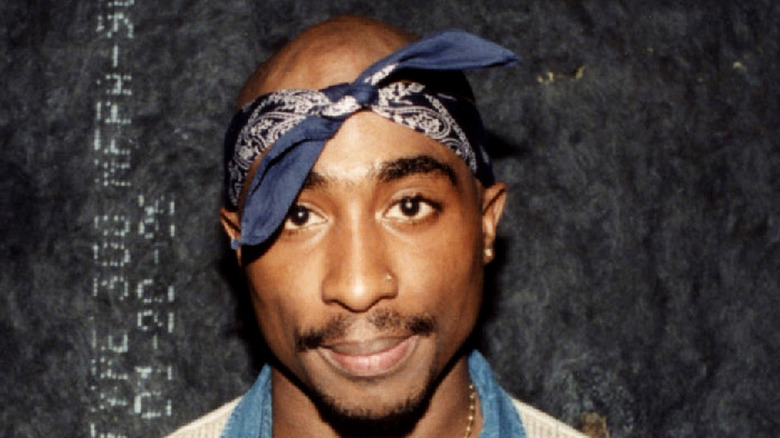 Raymond Boyd/Getty Images
The Super Bowl LVI halftime show is set to be an eleven-song long celebration of Los Angeles, California, and the major impact its performers have had on music. According to Billboard, headline act Dr. Dre will be joined by Snoop Dogg, Kendrick Lamar, Eminem, and Mary J. Blige at the SoFi Stadium in Inglewood, just outside of Los Angeles.
A halftime show in California wouldn't be complete without Tupac Shakur and Dr. Dre's "California Love," which is exactly the song the show is set to end with. Rolling Stone calls the song "Dr. Dre's last great moment with the world-conquering label he and Suge Knight co-founded," Death Row Records — and notes that "California Love" features "East Coast sample sensibilities" mixed with "West Coast funk vibes." 
On the surface, the song is a love letter to the party-centric lifestyleCalifornia — Los Angeles and Hollywood especially — is known for. But it's also the start of something more than a party.
California Love by Tupac and Dr. Dre is more than a party anthem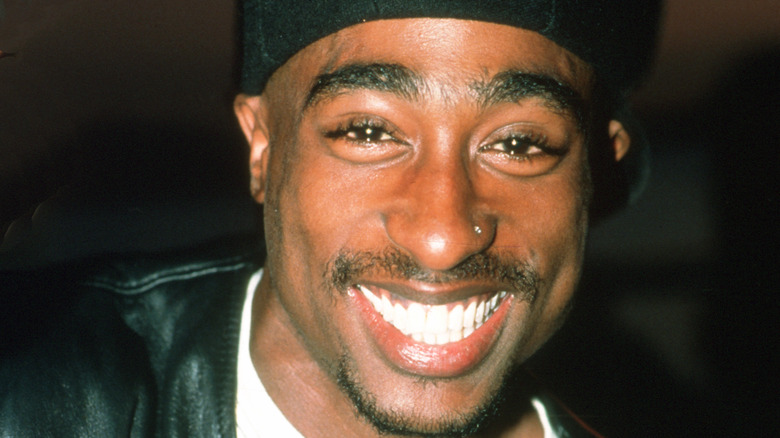 Al Pereira/Getty Images
"Now let me welcome everybody to the Wild Wild West," Tupac says as the song really gets going. The song was Tupac's first single with Death Row Records that was released two months after he was released from prison, Song Meanings + Facts explains. This is a fact he brings up again later in the song with the lyrics, "out on bail, fresh out of jail, California dreamin'."
The hit track is definitely a celebration of Los Angeles and California, but it can also be about the beginning of Tupac's career. The song was written in twenty minutes at a party, which speaks both to Tupac's genius and the collaboration chemistry between Dr. Dre and Tupac, per Pitchfork. 
"Only in Cali where we riot, not rally, to live and die" is a line that's particularly haunting, given how Tupac was shot and killed just a year later in September 1996, per Britannica.