Who Is Cris Collinsworth's Wife, Holly Bankemper?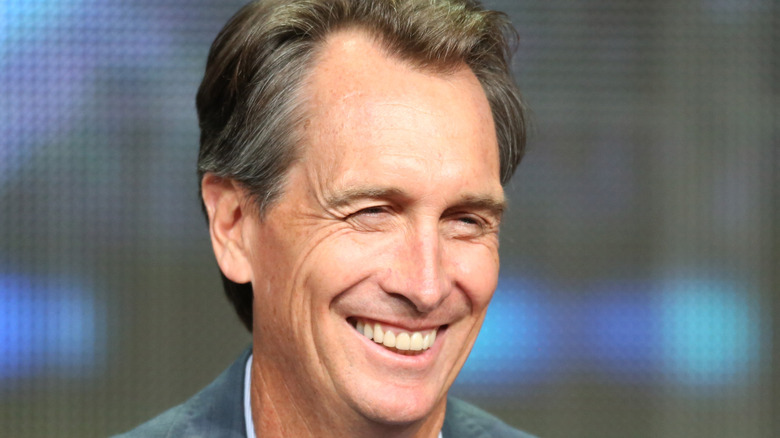 Frederick M. Brown/Getty Images
On Sunday, sports broadcaster Cris Collinsworth will be calling his fifth Super Bowl. As it turns out, this Super Bowl, which will have the Los Angeles Rams facing off against the Cincinnati Bengals, is especially sweet for the former professional NFL player. Before he became an award-winning sports broadcaster, Collinsworth was an incredibly successful wide receiver with the Cincinnati Bengals. In fact, according to the NBC Sports Group Press Box, Collinsworth still ranks first on the Bengals' all-time career receptions list.
During an interview with Bengals.com, Collinsworth compared his successful time on the team with the current success of the Cincinnati Bengals' players. "I'm like everyone else," Collinsworth said. "If you can't have fun watching these guys play football. ... They've got a certain energy. What's the big deal? When I came in, I didn't know. We were the top seed. We won the first two games at home and went to the Super Bowl. I did it in my first year. Doesn't everybody? I get the same kind of feel with this bunch. 'OK, we've won a couple of games and we're at the Super Bowl at UCLA. We beat them in school, too, so we'll keep winning.' I mean, that's just how it seems. They're young and they're just playing."
Collinsworth is clearly a fan of the Bengals, especially given the fact that he is currently residing just outside of their home city with his wife, Holly Bankemper, and their family.
Bankemper is a successful attorney and proud mother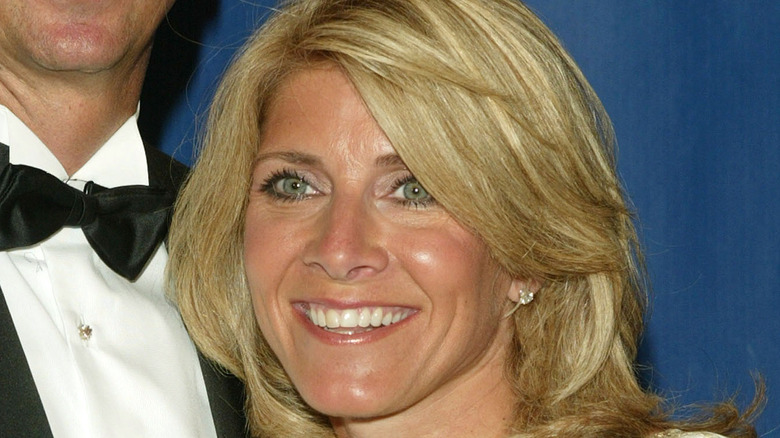 Peter Kramer/Getty Images
Cris Collinsworth first met his wife, Holly Bankemper while she was a cheerleader for the University of Kentucky. They both attended the University of Cincinnati College of Law in the late 1980s and early 1990s, according to The U.S. Sun. The couple married in 1989. Bankemper is still a practicing attorney in the Cincinnati area. "I have a really strong wife," Collinsworth told Cincinnati Magazine back in 2001. "It's amazing all that she can handle, particularly with as much as I'm away from home."
The couple share four children and two grandchildren. Their children have experienced similar success in sports, with Austin playing football for the University of Notre Dame, Ashley running track for Harvard University, and their other children, Katie and Jac, also taking a turn in sports journalism, as Bustle reported.
Bankemper has largely remained out of the limelight over the years, perhaps due in large part to the family's small hometown of Fort Thomas, Kentucky, located just outside of Cincinnati, Ohio. During an interview with the Cincinnati Inquirer, Collinsworth compared Fort Thomas to the fictional small town on "The Andy Griffith Show," Mayberry. "You could take this town and put it out in the middle of Montana somewhere, and it would be the same sort of feel to Fort Thomas, and yet in five minutes you're in downtown Cincinnati," Collinsworth said, per Bustle. "But you really feel separated from that enough that you feel like you're living in Mayberry."