Twitter Can't Stop Talking About This Iconic Duo In BMW's Super Bowl Commercial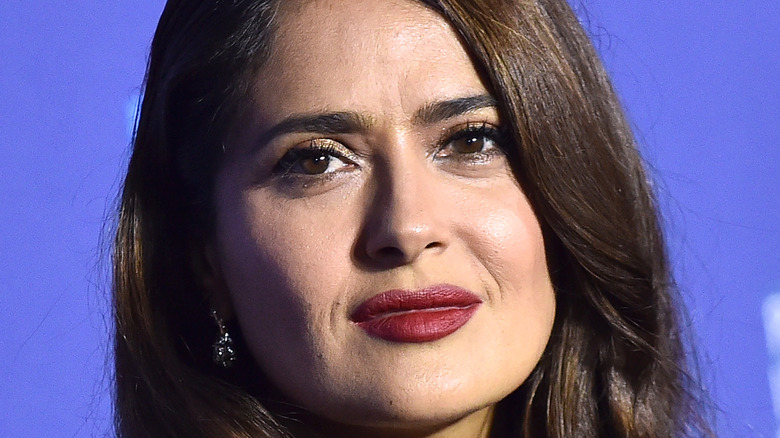 DFree/Shutterstock
Watching the commercials between plays at the Super Bowl has become as much of an experience as devouring buffalo wings and swigging beer. The best ones have become part of television history: Mean Joe Greene sharing a Coke with a young fan; Betty White playing backyard football; a little Darth Vader "using the Force" to stop a Volkswagen; Bugs Bunny advertising "Hare Jordan;" and pretty much every Budweiser Clydesdale ad there is (via Parade).
2022's lineup is sure to add some new ads to the list of all-time greats. Among them is the new BMW ad starring a most unlikely — but hilarious duo: Salma Hayek and Arnold Schwarzenegger. As the mighty Greek gods Zeus and Hera (seen here via Draft Kings), they address the assembly of fellow gods on Mount Olympus: "The dark skies have spoken," says Schwarzenegger. "It is time for Zeus and I to retire," declares Hayek's Hera. But where? Well, Palm Springs, California, of course — where Zeus quickly gets tired of being asked to give his neighbors a zap of lightning to recharge their hedge clippers and golf carts. 
Frustrated, he sends the city into a blackout. Never fear, however, Hera gifts him a new BMW electric car so the couple can cruise about at their leisure. The spot ends with the couple singing the Eddy Grant '80s techno hit "Electric Avenue" as Zeus juices all the traffic lights to go green.
Arnold Schwarzenegger got a charge out of filming the BMW ad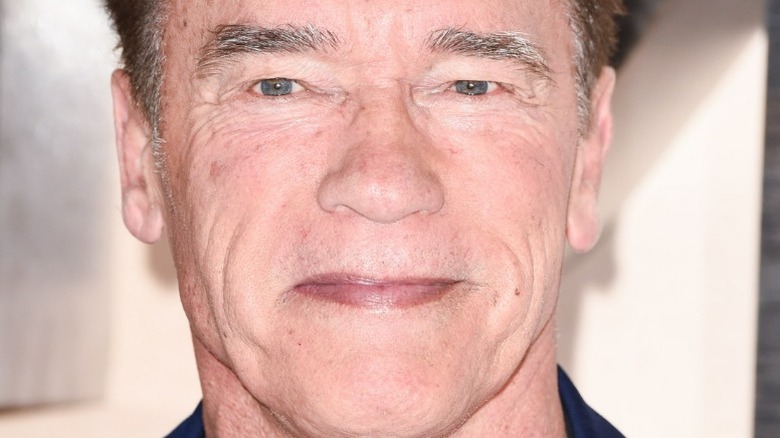 Featureflash Photo Agency/Shutterstock
A few days before the Super Bowl debut of his BMW ad, Arnold Schwarzenegger tweeted: "I had such a blast filming with [Salma Hayek] for [BMW]! Now ... GET TO THE CHARGER!!" It seems that his fans had just as good a time. One said, "OK, that... is actually brilliant! (Or should I say electrifying?)." Another commenter was especially fond of Salma Hayek's Hera, noting, "I've seen better looking cars, but not a better looking Hera!!!!!!!"
Many fans think Schwarzenegger and Hayek should go a step further and make a Zeus-and-Hera-in California movie. One raved, "I'd watch it! Zeus adjusting to retired life in Cali while everyone is all the time pestering him for top ups on their cellphone sounds HILARIOUS, especially with Arnold freakouts involved!"
The critics seem on board with the car spot, too. Men's Health opined, "Anyone who knows a single thing about ancient Greek mythology will be able to tell you that Zeus and Hera were not the sort of couple to comfortably retire together — infidelity, illegitimate children and blood-drenched vengeance were more their thing — but it's still pretty neat to see Schwarzenegger and Hayek playing the mythological figures on screen, albeit briefly."