Why Crishell Stause Freaked Out Over Ex Jason Oppenheim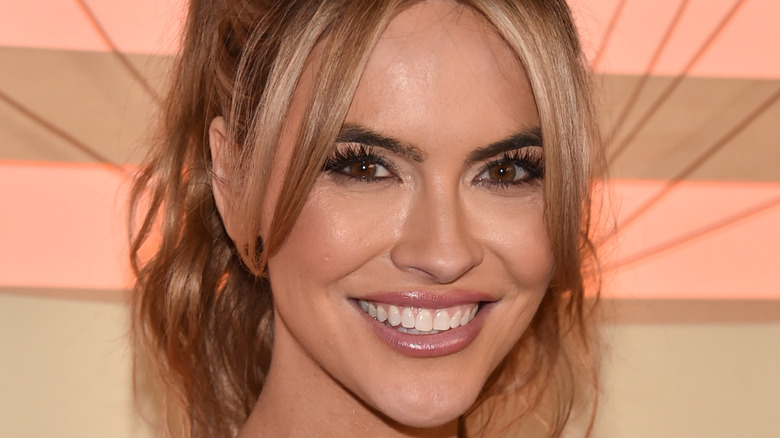 Alberto E. Rodriguez/Getty Images
Dating a coworker always sounds like it could lead to a lot of drama. Now, picture dating a coworker while you're both celebrities, both on a hit reality TV series, and both consistently in the tabloids. This was the case for "Selling Sunset's" Chrishell Stause and Jason Oppenheim, who coupled up and split in 2021, according to Us Weekly. Though Stause provides plenty of onscreen drama, her personal life has been packed with drama too — whether that's her very public and messy divorce from "This Is Us" star Justin Hartley, or the fact she began dating her boss. Oppenheim and Stause always seemed to get along throughout the duration of "Selling Sunset," and while fans noticed how supportive he was throughout her tumultuous divorce, no one could have predicted the two would go on to date. Stause surprised the Internet when she took to Instagram in July 2021 with a carousel of vacation pictures that broke the news they were together.
While fans were eager to see how their relationship would blossom on the set of Season 5 of "Selling Sunset," the couple called it quits before a release date was even announced. Things have seemed amicable since the split, but that all changed following a clash at a Super Bowl bash on February 13, 2022.
Jason Oppenheim kissed a mystery woman at a Super Bowl party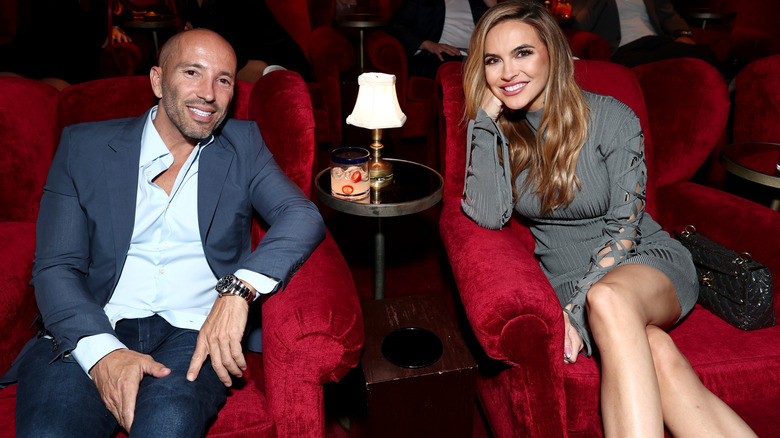 Matt Winkelmeyer/Getty Images
After sharing their seemingly loved-up relationship on social media, fans were surprised when Chrishell Stause and Jason Oppenheim announced an end to their whirlwind romance of 5 months, as reported by Us Weekly. The two respectfully split due to their differing plans when it came to starting a family. "You can't talk out this problem. It's just something that, it is what it is," Stause told People. "I will say it's a relationship I'm really extremely proud of. I think that we entered and left it with so much respect and love for each other," she added, which makes it seem as though the split was an amicable one.
However, according to Page Six, the breakup wasn't all amicable. The former couple was reported to have clashed at a Super Bowl LVI party in LA, where Stause spotted Oppenheim kissing a "mystery woman." Oppenheim was also overheard speaking on the phone and trying to avoid his ex. "I want to go take you back to the table where Chrishell and Emma [Hernan] and [her brother] Brett are," Oppenheim was reported to have told this woman on the phone. "I'm not allowed to go back there because Chrishell saw me kissing somebody and f***ing flipped." Party goers also reported that Stause was visibly annoyed, and told her co-star Amanza Smith that she was "pissed." While it sounds like a sticky situation for the pair, fans of "Selling Sunset" are likely guaranteed some hot drama in future episodes.