Royal Expert Reveals The Catty Nickname Camilla Reportedly Gave Meghan Markle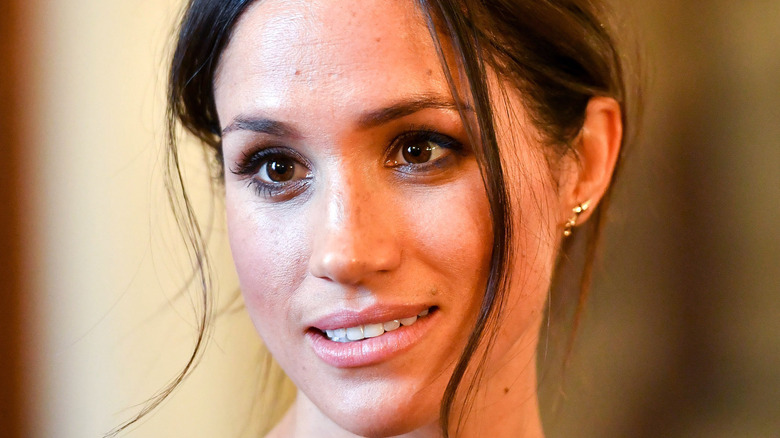 Wpa Pool/Getty Images
Ever since she was introduced as Prince Harry's latest paramour, Meghan Markle has faced accusations of social climbing. Royal expert Angela Levin described her as "ruthless" in a chat with The Conservative Woman, via The Express, claiming the former actor is "willing to leave behind those she feels are no longer useful." Levin penned the book "Harry: Conversations with the Prince" and explained that the royal, who lost his mother at a young age among other things, likely bonded with Markle over their shared difficult childhoods. But the two have very different outlooks when it comes to fame.
In fact, former friend Nianki Priddy told The Daily Mail that Markle deliberately sought out a life in the spotlight. "All I can say now is that I think Meghan was calculated — very calculated — in the way she handled people and relationships. She is very strategic in the way she cultivates circles of friends," Priddy argued. Moreover, Lady Colin Campbell, author of "Meghan and Harry: The Real Story," claimed Markle "always wanted to be a star" and chose Harry because he's easier to control, per The Sun. Campbell also claimed Harry "was desperate to meet someone," and fell too easily for the American's charms.
The Sun even published a poll purporting more than half the British public believed Markle was using Harry to get ahead. These criticisms of the duchess came from inside the royal family too, with Camilla Parker-Bowles reportedly making her feelings on the interloper clear with a telling nickname.
Camilla Parker Bowles didn't trust Meghan Markle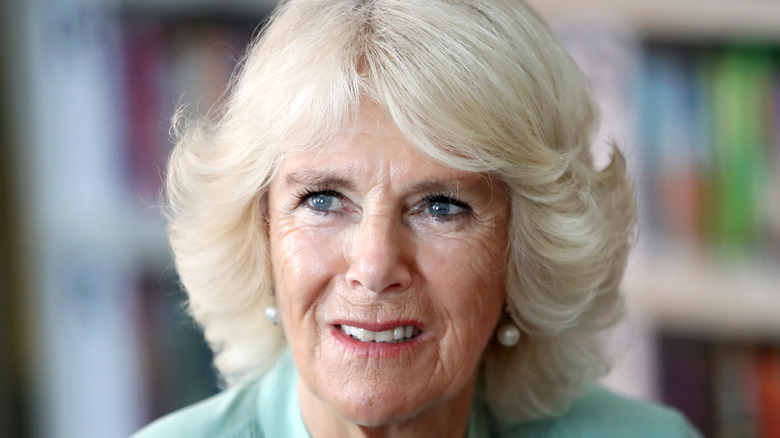 Chris Jackson/Getty Images
The Sun reports Camilla Parker Bowles is known for not being a fan of Meghan Markle, per royal biographer Tom Bower. However, he claims it goes both ways since Markle never warmed to Parker Bowles either. The issue was the former "Suits" star's intentions, which the Duchess of Cornwall didn't fully buy were genuine when she began dating Prince Harry. Parker Bowles didn't make her feelings known, but it's generally accepted neither woman likes the other.
According to the royal author, "from the outset, Camilla was suspicious about the adventuress from Los Angeles. She found it hard to believe that Meghan would sacrifice her career and independence to serve silently as a team player devoted to the monarchy." She even considered Markle "ungrateful." The Sussexes have yet to make a statement about the Queen's recent Platinum Jubilee, which Bower reckons was a "deliberate" move that should be taken as an "insult" to the monarchy. He opined, "Perhaps the Sussexes' deafening silence is Meghan's way of declaring war."
When the couple sat down with Oprah Winfrey, and Harry opened up about his father abandoning him in the wake of their defecting from the royal family, Parker Bowles reassured her husband that he would come out on top in the end. "During those inevitably endless, tortured and inconclusive conversations, Camilla is the sort who would refer to Meghan as 'that minx' — the self-seeking trouble-maker whose antics will always end in tears," Bower revealed.