Does Nick Cannon's New Song Reveal How He Really Feels About Mariah Carey?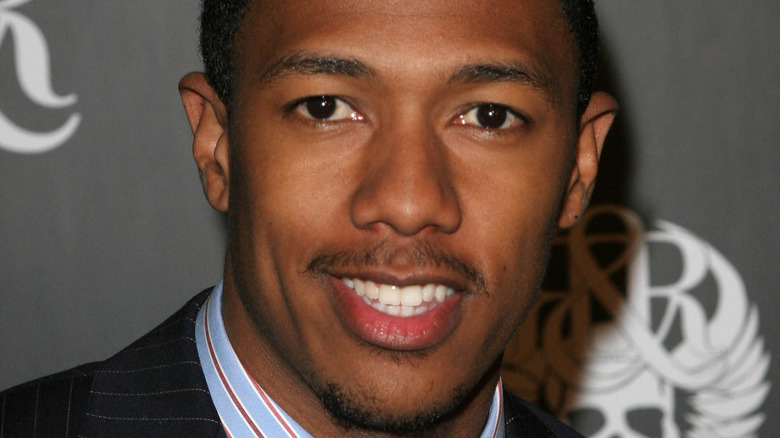 s_bukley/Shutterstock
While Valentine's Day serves as a time of celebration for many happy couples who use the holiday to honor their partners, many of us spend the day reflecting on failed relationships, isolating ourselves, and scrolling through endless photos of our friends and families' love fests. While it's normal to spend the day feeling like the only person in the world without a romantic partner or find ourselves reminiscing on old flames on that special day, we must remember that there are millions of people in the same position as us — even famous ones! 
Even "Wild 'N Out" host Nick Cannon – who announced last month that he's expecting a baby with model Bre Tiesi — is thinking about an ex and used V-Day to drop a new single reflecting on that.
In an Instagram post, he shared a snippet of his song "Alone" with the caption, "This is for anybody else who is #ALONE on Valentines Day... I had to come Raw from the heart on this one. #Broken #Shattered #Toxic #RAW&B #Alone." 
Though it's natural to assume the track references Cannon's recent relationship with Alyssa Scott, the lyrics suggest Cannon's missing another woman (via People).
Nick Cannon doesn't want to be 'Alone' anymore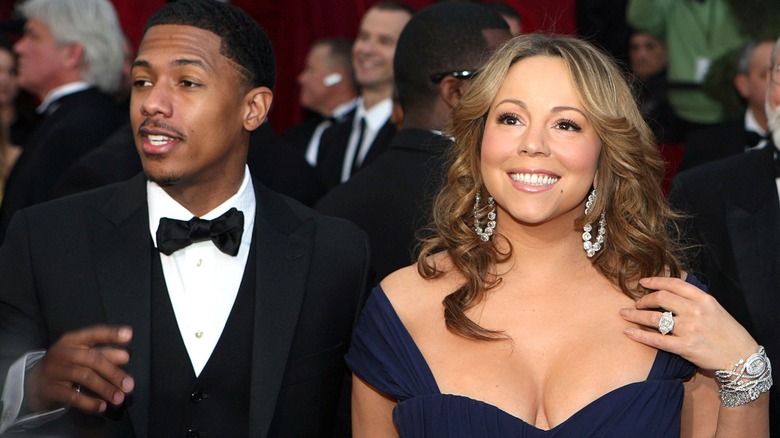 Everett Collection/Shutterstock
Though Nick Cannon may be expecting a baby with Bre Tiesi, his latest song may be a ploy to get his most famous ex back. In a press release obtained by People, "Alone" is described as an "ode" to Mariah Carey and an explanation of Cannon's feelings about their breakup. The track features samples from Mariah Carey's 1990 song "Love Takes Time" and the telling lyrics, " First off, I'm gonna say I ain't got nothing but love for ya, Nothing but love/Imma stay away, I ain't trying to f— it up for ya/I keep my distance, stay in my lane/Cause I know you got a man, it's a little too late."
The "Drumline" star reveals later in the song that he knows he isn't ready to commit to Carey and admits that she's probably better off without him. He sings, "As much as I want you back/ It's probably better where you at/Cause I'm still running the streets/ I'm still all in the sheets." 
Though Cannon can respect that the "Fantasy" singer is currently in a happy relationship with her former backup dancer Brian Tanaka, the release of "Alone" suggests he's open to reconciling with Carey one day.