How The Feb 16 Full Moon Will Affect You If You're A Taurus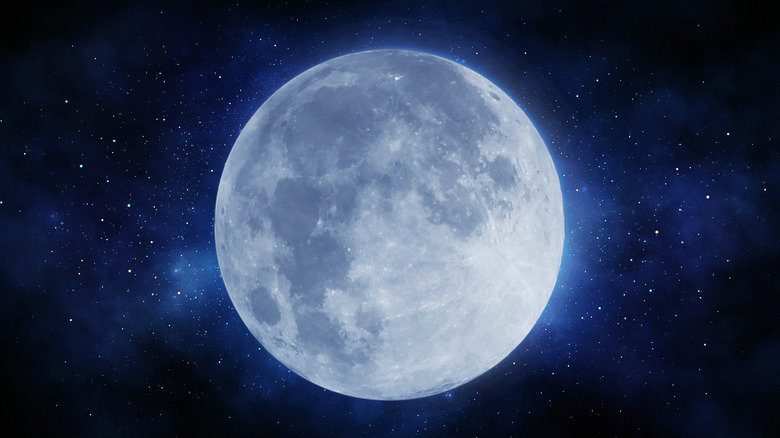 Blazerrrsss/Shutterstock
With any full moon comes a period of reflection and a yearning for change. According to InStyle, a full moon also serves as a culmination or breaking point. It's a time to let go of things that are no longer serving you and to wrap up pending projects. 
If you've been needing this energy in your life, the good news is that there will be a full moon on February 16, 2022. This particular full moon event is known as the full "snow" moon and will be in the Leo constellation. Per The Old Farmer's Almanac, the "snow" part of the name is due to the fact that the heaviest snowfall typically occurs in February.
This full moon in Leo will bring about a confident energy for everyone, giving people the courage to take bold risks (via Bustle). These bold risks aren't necessarily bungee jumping though. It's more like taking the major steps that are necessary in your life and that you've been putting off. You will be confronting your biggest fears and challenging the largest hurdles that exist in your life. 
If you're a Taurus who is set in their ways, this full moon will especially help you get out of your shell and do things you've long held back on.
Taurus will be one of the most affected signs this upcoming full moon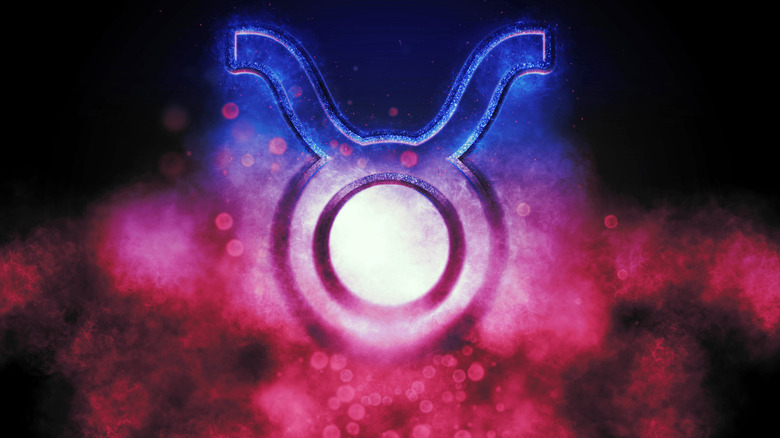 Allexxandar/Shutterstock
Taurus is one of four signs that will be most affected by the upcoming full "snow" moon, per Bustle. For Taurus, the full moon will illuminate your home and family life, lending you the chance to analyze and reflect on it. While you might feel like you're yearning for the past, it's recommended to stay focused in the present moment. Try grounding yourself by practicing meditation and setting aside quality time to spend with family.
Astrologer Lisa Stardust told Bustle, "Home is where the heart is for Taurus, which is why they are giving their energy towards building a stronger place for family and friends – including themselves. Foundations are shifting while becoming more powerful and resilient."
The full moon period will also help you work on improving your work-life balance, allowing you to get out of your comfort zone and take more risks, which can lead to a more romantic love life (via InStyle). Most importantly, you'll learn a life lesson as well, per StyleCaster. Remember Taurus, true success lies within yourself — through a sense of love and acceptance, and not necessarily from any awards or titles.