Who Is Steve Harvey's Ex-Wife Marcia Harvey?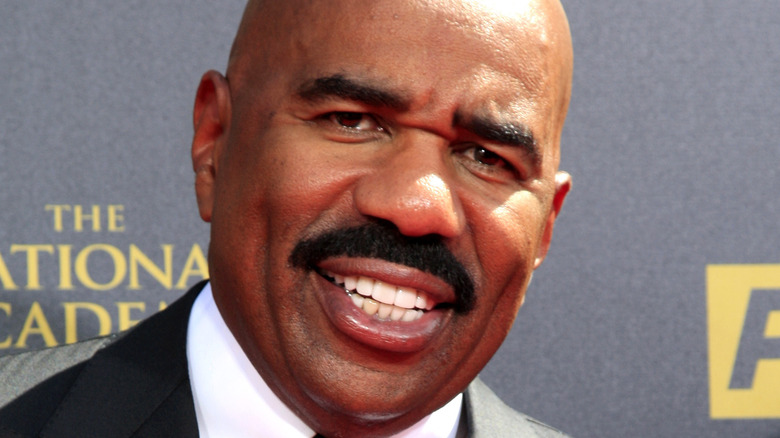 Joe Seer/Shutterstock
Steve Harvey has enjoyed a hugely successful career on television and radio, not to mention in standup comedy, which was what initially launched Harvey into the stratosphere. His personal life, though, has been significantly less smooth sailing. As The Sun notes, the "Family Feud" host has been married three times overall. 
He got hitched to current wife Marjorie Harvey in 2007, and their relationship looks built to last. As Harvey explained to Good Housekeeping, "I don't bring up exes. I don't remember them or have any fond memories. I didn't know anything until my wife came along." 
He's probably better off not remembering since, per E! News, his second wife, Mary Lee Harvey, accused the host of extensive infidelity, leaving her with no money following their divorce, and even demanded Harvey was "charged with a constitutional rights violation, falsi­fying documents, perjury, contempt of court, embezzlement, extortion and collusion." 
Clearly, the couple didn't end things on good terms despite their nine-year relationship (via Good Housekeeping). But, what about first wife Marcia Harvey, whom the beloved TV personality was married to for even longer? 
Marcia Harvey was Steve Harvey's first wife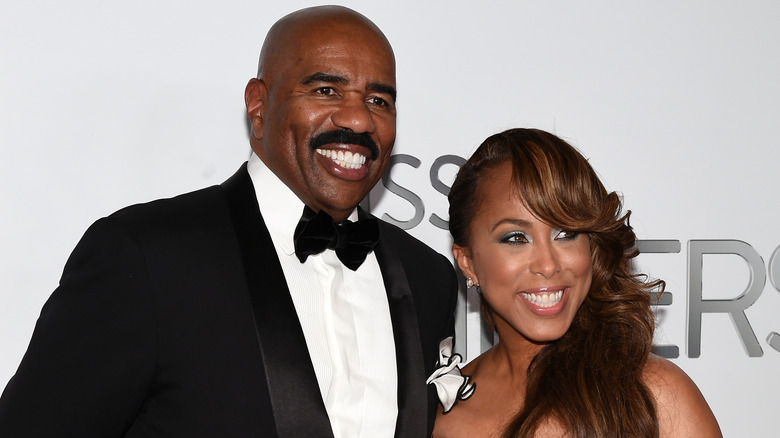 Ethan Miller/Getty Images
According to Parade, a pre-fame Steve Harvey married first wife Marcia Harvey back in 1981. Steve was struggling to break into comedy at the time, and working as an insurance salesman in Ohio. The couple ultimately split, in fact, reportedly because he was spending too much time on the road touring. They divorced in 1994 and Marcia went on to become a published author. Otherwise, the "Family Feud" host's first wife stays firmly under the radar. 
Vizaca notes Marcia is an Ohio native who also founded her own fashion business at one stage, while juggling raising three children as a single parent too. Steve was rumored to be living with second wife Mary Lee Harvey before their divorce was even finalized, and he was ultimately ordered in court to pay $36,000 in restitution to Marcia. These days, the businesswoman and author is estimated to be worth anything from $1 to $10 million. Marcia stays off social media, aside from popping up in her children's posts every now and then. 
Although it didn't work out between them, in a 2019 interview with eNCA (via YouTube), Steve argued that without failure, there's no path to success. "If you've never failed, what do you know? You know nothing," he reasoned. The former standup then added, with a knowing chuckle, "You've got to get a divorce to find the right chick. I know a little bit about that."