Alec Baldwin's Message Following The Halyna Hutchins Lawsuit Is Raising Eyebrows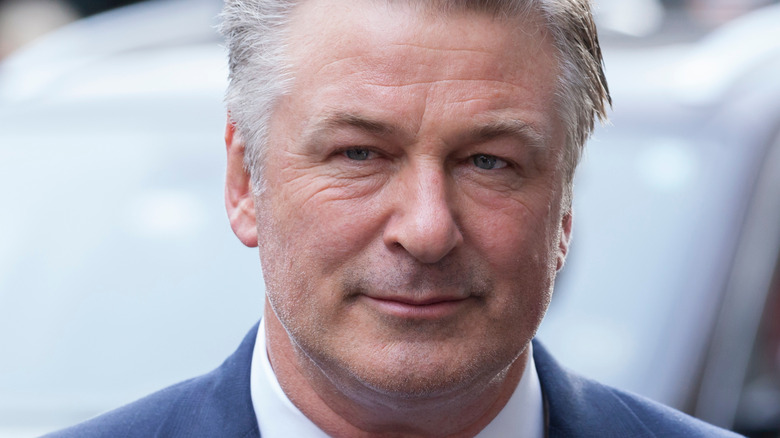 lev radin/Shutterstock
Just last week, Alec Baldwin drew ire from many when he was spotted on a movie set just four months after the fatal shooting accident on the set of "Rust," a film on which the star was also a producer. Tragically, cinematographer Halyna Hutchins was killed when a live round of ammunition was discharged while she and Baldwin were setting up a scene. Director Joel Souza was also injured that day.
Baldwin has claimed he was not to blame for the deadly incident, telling George Stephanopoulos during his widely-criticized interview, "I feel that someone is responsible for what happened, and I can't say who that is, but I know it's not me." The actor also claimed he did not pull the trigger of the gun and that Hutchins told him where to aim the weapon. ​​"She's guiding me through how she wants me to hold the gun for this angle. I'm holding the gun where she told me to hold it, which ended up being aimed right below her armpit," Baldwin said (via ABC News).
No matter what he claimed in the chat with ABC, Baldwin, other producers on the film and members of the crew are now being sued by Hutchins' family for her wrongful death (via CNN).
Alec Baldwin's seeming response to the lawsuit is causing a stir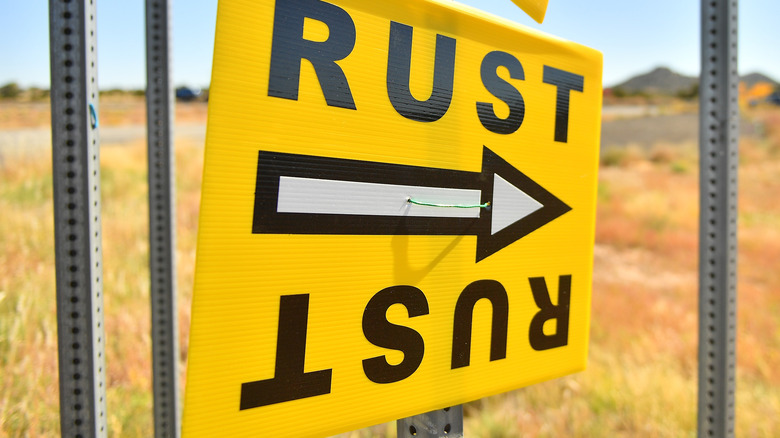 Sam Wasson/Getty Images
As CNN reports, the suit was filed in Sante Fe, New Mexico, where the tragedy took place last year. ​​In part, it alleges that the "Rust" production "cut corners" and "chose to hire the cheapest crew available." The suit also notes that producers "knowingly hired a wholly unqualified armorer."
About the actor specifically, Brian Panish, the Hutchins' family attorney, said in a press conference, "There are many people culpable, but Mr. Baldwin was the person holding the weapon ... that but for him shooting, she would not have died." He added, "[Baldwin] has significant portion liability, but there are others, and that's what this case is going to be about — assessing fair apportionment to whoever's responsible for the senseless tragedy" (via New York Post).
Given the seriousness of the suit against him, some people are aghast at a video Baldwin posted to Instagram following the announcement of the charges (via Daily Mail). In the short clip, we see an illuminated sign that reads, "Everything is going to be alright." Although the video may anger certain fans, many commenters expressed support for Baldwin and urged him to stay strong.