Here's What Miranda Cosgrove Studied At School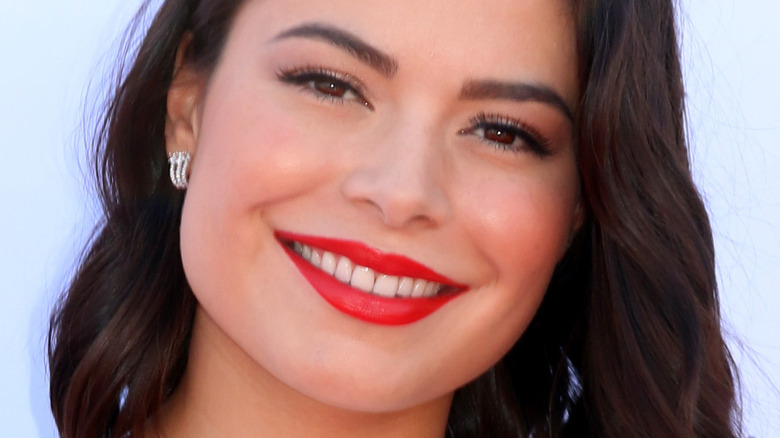 Kathy Hutchins/Shutterstock
While you probably know Miranda Cosgrove from the hit Nickelodeon show "iCarly," acting is not her only interest. In a 2012 interview with USA Today, Cosgrove revealed that going to college was always important to her. "For sure, being able to go to college was my goal," she said. "When I first started acting, my parents thought I'd get a few commercials and we'd put it in a college fund."
Cosgrove lived a dream come true for many kids and teens, starring on one of the most popular TV shows for kids, tweens, and teens. Considering the fact that her acting career earned her fame — and a considerable fortune — at a young age, she didn't necessarily have to go to college to be successful. However, she always wanted to earn a degree. Like her famous character, Carly, a "good girl" known for being kind and hard-working, Cosgrove focused on getting her homework done and doing well in college.
Miranda Cosgrove initially majored in film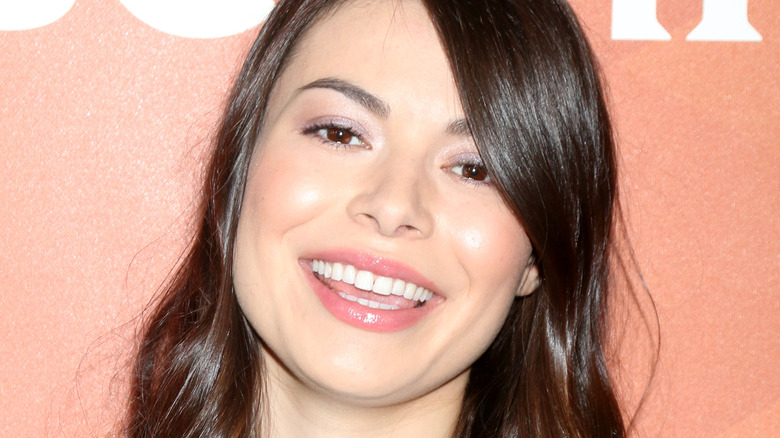 Kathy Hutchins/Shutterstock
While acting will seemingly always be a significant part of Miranda Cosgrove's life — especially considering she returned for the "iCarly" reboot in 2021 — she did not major in acting in school. In 2012, Cosgrove headed off to the University of Southern California, where she initially studied film. 
"I definitely want to act," she told USA Today during her first semester at USC. "That's why I want to major in film. The most important thing is to find a good story. It's hard when you're coming from a TV show. I'm hoping to find something that's right. It's hard when you're trying to do something different but not lose the people who know you." She added, "I wouldn't want to rush and do something that wasn't right. I'm just focusing on school."
All that being said, during a December 2017 appearance on "Live with Kelly and Ryan," Cosgrove shared that she had switched her major to psychology. As it turns out, it's a degree that runs in the family. "My dad psychology at USC too, but he runs a dry cleaning business, but he still says he uses it all the time."
With her decision to go to college, Cosgrove mirrored the actions of her on-screen counterpart. She told People, "It's kind of funny because in the show 'iCarly,' Carly's character goes to college after she is in Italy with her dad for a few years, she goes to college and then she ends up coming back to the show. 'iCarly' was like me in real life."