Sarah Palin's Changing Appearance Has Twitter In A Tizzy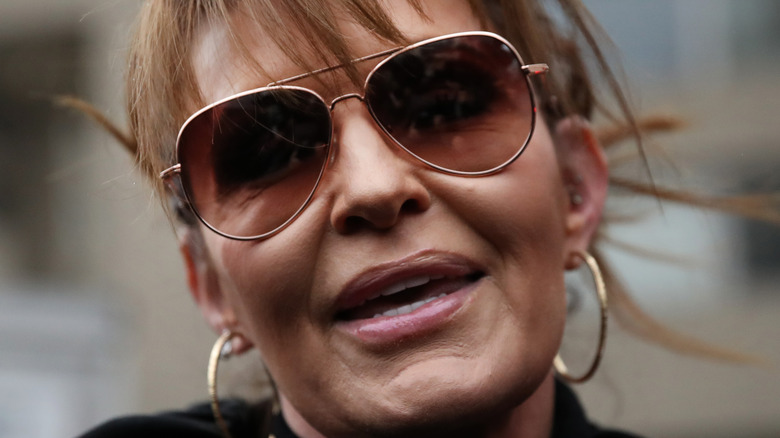 Spencer Platt/Getty Images
Recent photos of former vice presidential candidate Sarah Palin have the internet scratching its collective head. That's because the Alaska politician looks a little different these days. And oddly, on Twitter people are comparing Palin to another celebrity. Let's just say you may be surprised by who they say her lookalike is.
If you guessed Steven Tyler, well, you'd be aligned with many other Twitter users. Sharing a photo of Palin, one person joked, "Imma tell my grandkids this was Steven Tyler." Other posters shared side-by-side images of Palin and Tyler to show how much they believe the two resemble one another. It's easy to see how both celebrities are wearing oversized sunglasses. But do the comparisons go beyond that? According to Twitter, yes.
"I hope Tina Fey is dusting off her Steven Tyler as Sarah Palin impression for an epic SNL cold open," joked one person who sees the similarities. But not everyone agrees that the governor's doppelganger is the Aerosmith frontman.
People wonder if Sarah Palin had plastic surgery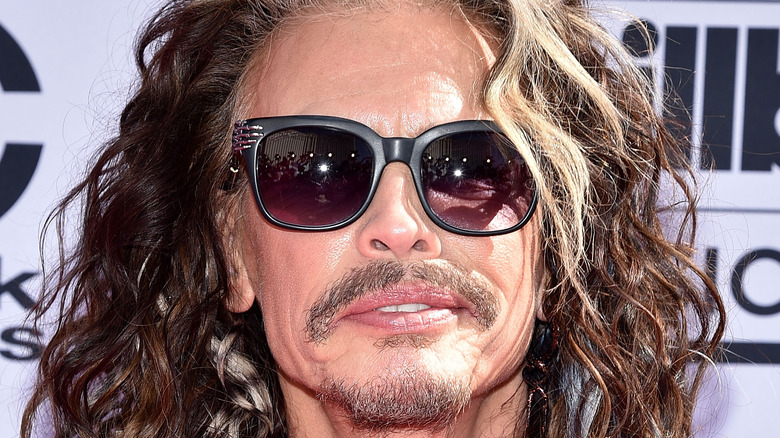 John Shearer/Getty Images
"Steven Tyler and Sarah Palin are one and the same!" a Twitter user commented as the singer trended on the social platform. But other people saw something different. "People keep comparing Sarah Palin to Steven Tyler, but all I see is Corey Feldman," another Twitter user joked.
No matter who Palin may look like in the mind of some Twitter users, it can't be disputed that she looks different than when she was campaigning with John McCain. To be fair, that was in 2008 so she has aged — as we all have — in that time. But some people speculated she may have had plastic surgery as far back as directly following her VP bid.
"Sarah might have had Botox around and in-between her eyes, forehead, lower third of her face and the neck," Dr. Neil Sadick, Medical Advisor for Christian Dior Beauty, told Hollywood Life in 2009. 
Her daughter Bristol meanwhile has been outspoken about her own plastic surgery procedures, including a tummy tuck (via Extra).