Could Princess Diana's Haunting Prediction About The British Throne Come True?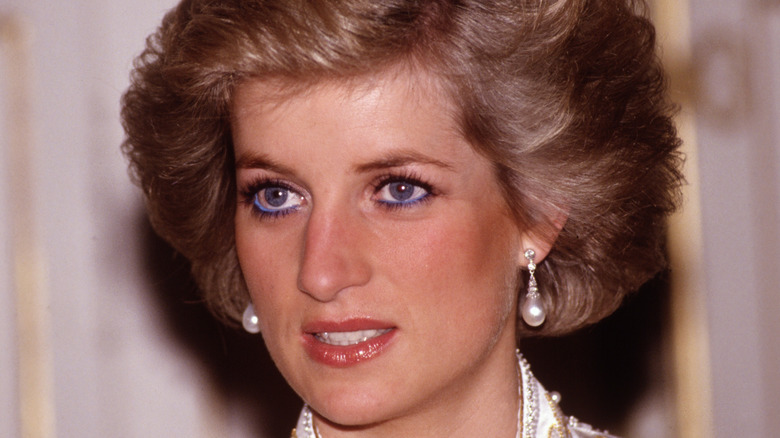 David Levenson/Getty Images
This year was supposed to celebrate Queen Elizabeth II's historic reign, as "the first British Monarch to celebrate a Platinum Jubilee, marking 70 years of service to the people of the United Kingdom, the Realms and the Commonwealth," per Royal UK. However, celebrations are subdued as the health of Queen Elizabeth has become a major concern over the last few weeks, for the people of Britain and royal enthusiasts alike.
After news broke that her son, Prince Charles, and his wife, Camilla Parker Bowles, tested positive for COVID-19 and had recently seen the queen, there was a chance she could get the virus as well (via Town and Country). Since COVID-19 is especially deadly for those in Queen Elizabeth's age range, fans feared the worst.
Now, according to The Daily Beast, the 95-year-old might be dealing with a different health issue altogether. She told visitors to Windsor Castle that she could not move. While sources close to the royals were quick to explain she was simply stiff and not dealing with any injury or new health issue, fans still aren't sure. One of the visitors asked, "How are you?" to which Queen Elizabeth responded, "Well, as you can see, I can't move," pointing to her feet and legs. With the queen's age and possible health trouble, royal experts are beginning to think about what comes next if she does pass away. Now, they are wondering if one of Princess Diana's predictions about who will take over the throne could come true.
Did Princess Diana predict the heir?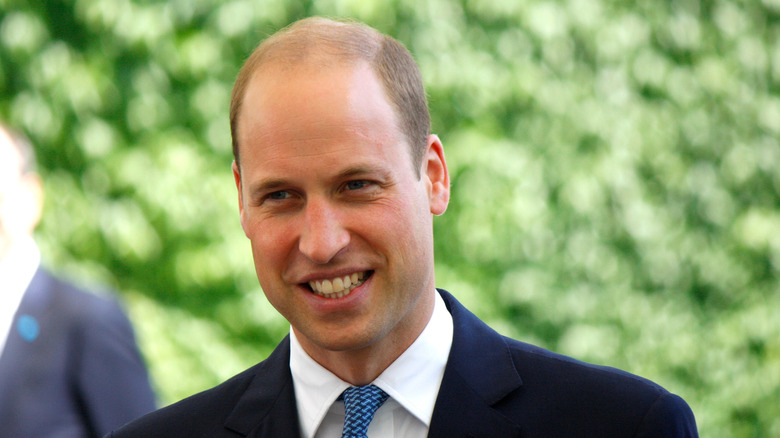 360b/Shutterstock
While many of us can't imagine Queen Elizabeth's passing, as she grows older, it's a conversation that continuously is had. When the time does come, of course, her son, Prince Charles, is first in line for the throne (via Glamour UK). However, with ongoing issues around Charles' charity, a prediction once made by the late Princess Diana is beginning to seem more likely.
According to Geo News, before her tragic death, Princess Diana did an interview where she suggested that she would like to see Charles give the throne to their son, Prince William. Martin Bashir had asked her, "Would it be your wish that when Prince William comes of age, that he were to succeed the Queen, rather than the current Prince of Wales?" She had diplomatically answered, "My wish is that my husband [Prince Charles] finds peace of mind, and from there, follows other things, yes" (via BBC).
Royal expert Richard Eden recently tweeted the following, "In her interview with Martin Bashir on Panorama two years before she was killed, Princess Diana suggested that Prince William would eventually become King instead of Prince Charles." He then said, "I wonder if her prediction will end up being correct?" He also responded to criticism by saying, "I am suggesting that Prince Charles could abdicate in favor of William. As a royalist, I think this would be in the best long-term interests of the monarchy." With controversies surrounding Prince Charles' cash-for-honors allegations, that may just be a realistic prediction.
Prince Charles' charity is being investigated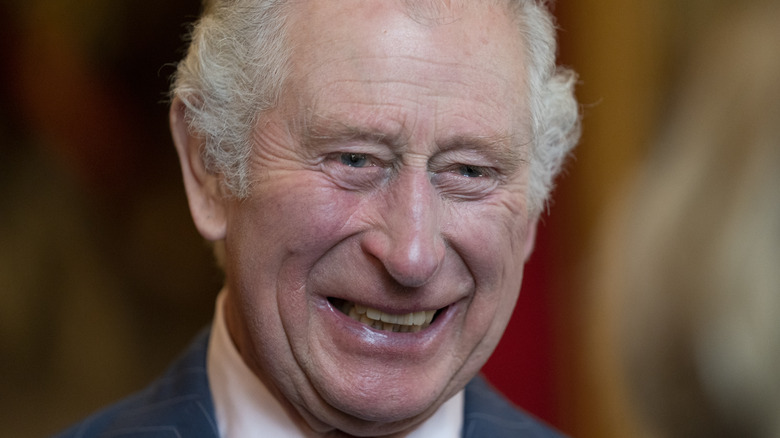 Wpa Pool/Getty Images
Prince Charles has been steeped in controversy for a while now, after The Prince's Foundation was reported to have accepted donations unethically. In September 2021, it was discovered that Michael Fawcett, a top aide to Prince Charles and head of the charitable organization, had solicited donations for The Prince's Foundation from a Saudi businessman in exchange for help obtaining an honorary title. Fawcett stepped down soon after, per CNN.
Now, Prince Charles may be interrogated by the Metropolitan police, as they've launched an investigation into these claims. So far, Charles has maintained that he "has no knowledge of the alleged offer of honors or British citizenship on the basis of donation to his charities and fully supports the investigation now underway by The Prince's Foundation," as a Clarence House spokesperson told CNN.
Royal commentator Peter Hunt tweeted, "This has the potential to be very challenging for Prince Charles. For decades, Michael Fawcett was one of his most powerful confidantes. If their investigation is to be credible, the Met police will have to interview the future king in the same way they would any other citizen."
Princess Diana had also said, in that same interview, that knowing the "top job" of being King "would bring enormous limitations to [Prince Charles]," knowing his "character." The recent controversies around Prince Charles (as well as Prince Andrew) have many royal enthusiasts agreeing with her foresight. Even the Daily Mail published an editorial saying, between Prince Charles and Prince Andrew's recent scandals, "the Queen really deserves better."