Kristen Stewart Reveals The Major Detail She Missed About Meghan And Harry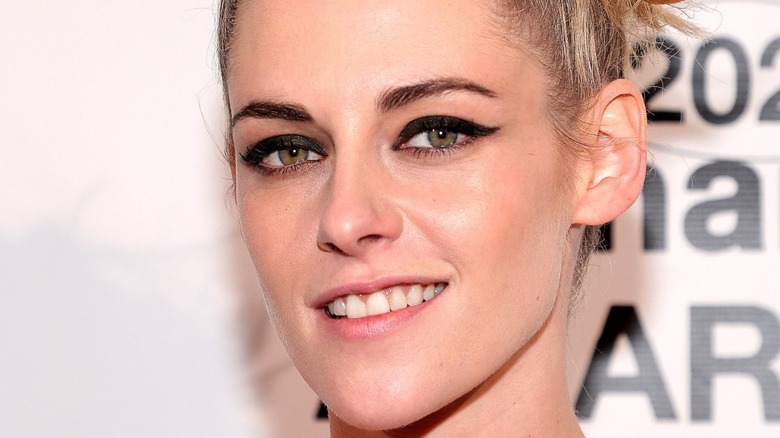 Theo Wargo/Getty Images
Kristen Stewart is constantly reinventing herself. The critically acclaimed actress grew up in the entertainment industry, but has never let herself be pigeonholed into one role or genre. She earned the 2010 BAFTA Orange Rising Star award, and in 2015, was the first American actress to score the César Award for Best Supporting Actress, as reported by Variety. Though her list of accolades could go on forever, she doesn't take herself seriously and is forever humble about her work. With an impressive repertoire that includes Hollywood blockbusters and sleeper hits, Stewart's 2022 Oscar nomination (a first for her) is well deserved. It's only fitting that her portrayal of the late Princess Diana in the highly anticipated film "Spencer" nabbed her the nomination.
The New Yorker heralded Stewart's versatile acting style, while NPR dubbed her performance "powerful" and praised her careful take on the "people's princess." At the time of writing, "Spencer" has an 83% approval rating on Rotten Tomatoes, which is no easy feat. This isn't her first time embodying a real person either. In 2019, Stewart brought French New Wave actress Jean Seberg to life in the bio-pic "Seberg." "Seberg" revolves around its namesake's relationship with the Black Panther Party and being subsequently targeted by the FBI, per Decider.
Kristen Stewart doesn't keep up with the royals despite playing one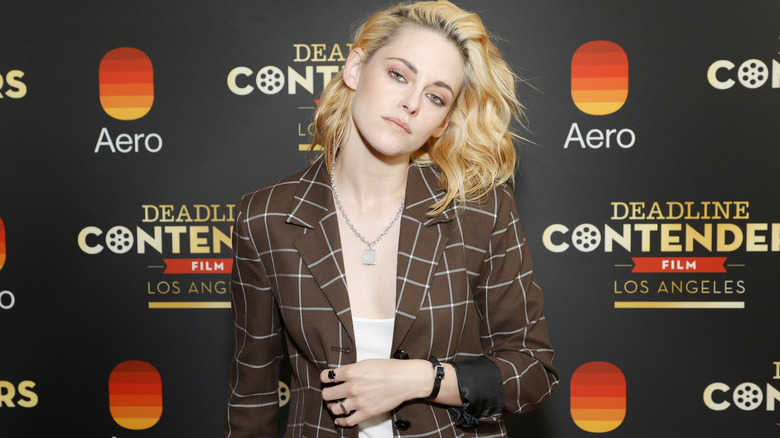 Amy Sussman/Getty Images
On February 17th, 2022, Kristen Stewart sat down with Vanity Fair to discuss her experience filming the masterpiece "Spencer." It was there that the actress and filmmaker dropped the bombshell that in light of doing her homework and giving the role its due diligence, she isn't as up to date on the modern royals. Namely Prince Harry and Meghan Markle. 
When asked for her thoughts on Meghan and Harry's big move to California, Stewart admitted she had no idea they called the same state home. "That's so funny. I wonder where," she questioned. "I'm no better than anyone! Of course I want to know." The entertainment outlet clarified that the former royals are currently living in Santa Barbara, which did not surprise Stewart. "That makes sense," she responded. "It's really nice up there."
The "Seberg" star also shared that she's only seen bits and pieces of Meghan and Harry's infamous Oprah interview, admitting that it was "too hot to touch."