Meet Danielle Ruhl From The New Season Of Love Is Blind
Dating series "Love is Blind" took the reality television realm by storm when it premiered in 2020. The Netflix show follows a group of contestants who agreed to participate in an experiment. Each individual goes on a series of dates, intending to end part one with a proposal. However, the participants don't come face to face with any of their dates unless they enter an engagement. After becoming engaged, couples go on a trip together, spend time living together, and ultimately decide if they want to make their union official or part ways. Hoping to recreate the success of Season One, Netflix dropped the first part of Season 2 on February 11th, with part two scheduled for February 18th and the finale slated for February 25th (via Marie Claire).
Though the premise alone is enough to make "Love is Blind" a standout, what solidifies the show's must-see status is its unique batch of contestants. Though it's hard to imagine anyone living up to the standards set by season one's Amber Pike, Giannina Milady Gibelli, and Jessica Batten, we know one contestant who's going to try.
Danielle Ruhl is ready for love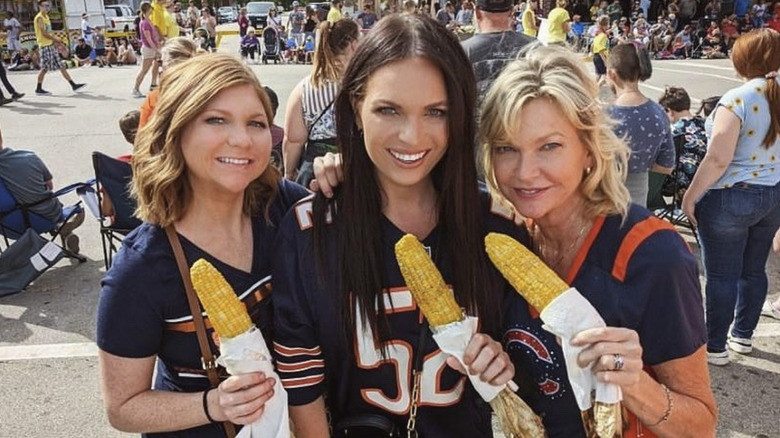 Danielle Ruhl is a 29-year-old associate marketing director looking for "the one" on Netflix's "Love is Blind (via Women's Health Magazine). Her Instagram bio indicates, the reality star is all about kindness — and comedy. It reads, "I want people to be afraid of how much they love me- Michael Scott" – Danielle Ruhl// Spread love y'all!!!" Ruhl also prioritizes authenticity and is very outspoken about her mental health journey. Following the premiere of season two of "Love is Blind," Ruhl shared an Instagram post urging people to be more empathetic and to become advocates for mental health awareness.
She wrote, "Nothing is more beautiful than women building up women and I can't wait to grow and learn from empathizing with each other. I hope for nothing but happiness for all." Aside from helping to destigmatize mental illness, the brunette loves to travel and spend time with her loved ones. Her feed is filled with images of Ruhl on vacation and surrounded by friends and family. She's arguably one of the most interesting and inspiring people starring in this season of "Love is Blind."