How Scheana Shay Is Responding To Mom Shamers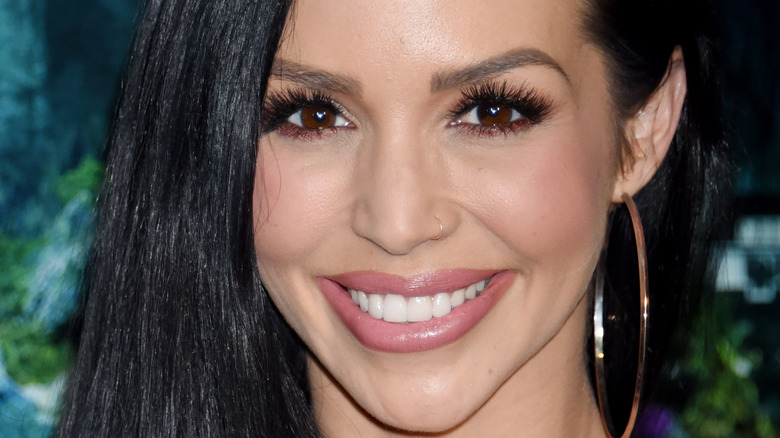 Ga Fullner/Shutterstock
In a world of internet celebrities and even more internet critics, mom shaming online has become a painfully common occurrence. But just because commenters are quick to point out perceived wrongs, that doesn't mean that celebs under attack are going to take it lying down. One celebrity mom who isn't afraid to clap back is "Vanderpump Rules" star Scheana Shay. Here's how she responds to the medley of mom shamers. 
Shay first announced her pregnancy with boyfriend Brock Davies in October 2020, per People. The happy news followed their devastating miscarriage that same June. "We got pregnant so quickly," she told People at the time. "My doctor told me to wait one period and ovulation cycle and then we could try again. It was the first and only time we tried and I had a feeling right away, but it was so soon to tell because I wasn't even close to missing my period yet. I just had a feeling." She took a pregnancy test before she missed her period due to upcoming travel plans with Davies. "I had to know before I missed my period and we went on this trip," she said in the same interview. "We still had an amazing trip, but it just all happened so quickly, which is so exciting but also really scary after having a miscarriage."
The couple welcomed their daughter, Summer Moon, in April 2021, per E! News, and Shay has endured more than her fair share of shaming since then.
Scheana Shay endures the mom shaming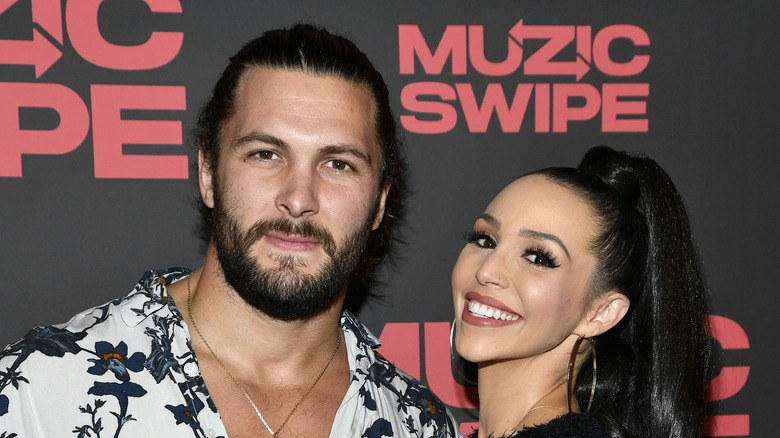 Michael Tullberg/Getty Images
Even before Summer Moon was born, Scheana Shay was already getting judgmental comments. In a February 2021 Instagram Story, Shay shared that she was receiving "concerned" messages from shaming followers (via Us Weekly). "It's crazy ... the amount of messages I've got from women saying, 'They're never gonna be the same after you breast-feed,'" she said at the time, (via Heavy). "I don't intend on getting any plastic surgery until I'm 60 and need a facelift so no plans on getting fake boobs. We'll see what they look like after. Normally, I'm a 32B on a good day." 
In the same month that she gave birth, another Instagram user urged her to "age gracefully" in a DM. "Imagine your baby came out with lips like that or even wanting to change their own. What would you say to him or her? Come on! Use your platform to make a world better than you. Ego-driven fool." However, Shay was quick to respond to that shaming as well, in a message shared in a separate Instagram Story. "Let me assure you that the only needle to touch my face in the last nine months is from my acupuncturist," she wrote. "P.S. I'd love if my baby has big lips, and it looks like she does."
Talk about not catching a break.
Scheana Shay's mom responds to mom shamers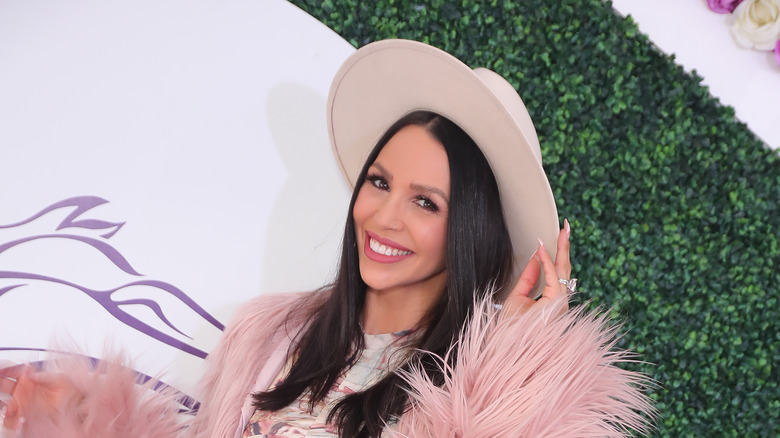 Leon Bennett/Getty Images
If only the attacks stopped at Scheana Shay's bodily changes. Along with comments about her lips and breasts, Shay has also endured threats against her child. In an Instagram Story from February 2021, she posted a threatening message about her then-expectant child. "Please pray for this seriously disturbed individual," she wrote, via Us Weekly. "I mean, to type these words is just beyond me. Please get help. And yes, I've blocked them and thankfully have thick enough skin to not let these bother me. But it's just mind-blowing."
The aggressive comments went so far as to prompt Shay's own mother Erika van Olphen to respond when critics called Summer Moon a "trend," after Shay's podcast co-stars also revealed their pregnancy. "As Scheana's mom, I'd like to first say 'thank you' to all the beautiful messages and well wishes," Olphen tweeted in October 2020 (via Life & Style). "I'd also like to address those who think they know her story and or that she got pregnant as a 'trend' or a competition with her other castmates! First of all, if you truly knew Scheana and or followed her on her YouTube channel, you would know that she has struggled with fertility for years. She has gone through two rounds of freezing her eggs and while deciding to possibly do a third round, she was blessed with a pregnancy."
These ladies are not here for the haters.