Jessica Lowndes Reveals What It's Really Like To Work With Jesse Metcalfe - Exclusive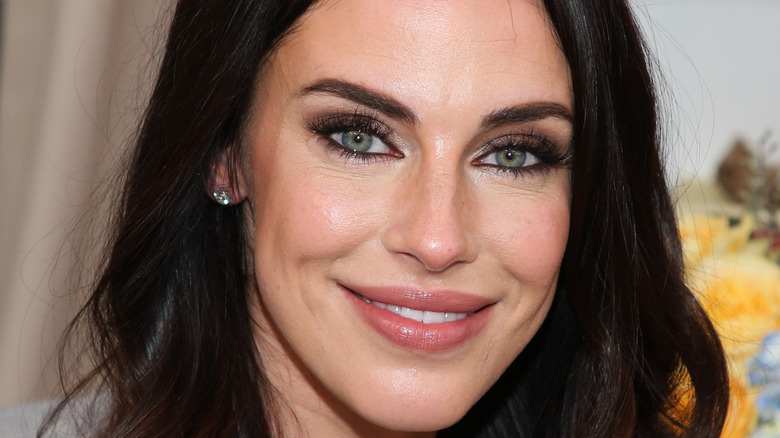 Paul Archuleta/Getty Images
We all want to believe our favorite celebs are great to work with, and Jesse Metcalfe is undoubtedly high on the list. Luckily for us, we recently sat down with Jessica Lowndes, Metcalfe's costar on GAC Family's "Harmony from the Heart," who discussed not only this, but also whether she'd be game for a "90210" revival and her experience writing, producing, and starring in "Harmony from the Heart."
Lowndes has been making waves at Hallmark for a while now, so her jump to GAC Family feels natural and, honestly, destined. There, as explained to us by Lowndes, the actress is able to put her writing and music chops to good use — "Harmony from the Heart" was written solely by her and features music written and recorded by her — and she's building better and bigger relationships than ever before.
Lowndes' prior credits include "90210," "A Mother's Nightmare," "Pretty/Handsome," "A Deadly Adoption," and more (via IMDb). Furthermore, Lowndes revealed to us that she penned a deal with GAC Family to write more films for their network, so her future is looking very bright. Still, the heart — and the harmony — of the matter at hand revolve around her working relationship with Metcalfe, about whom she had some interesting new details to spill to us. 
Jessica Lowndes has 'always been a really big fan' of Jesse Metcalfe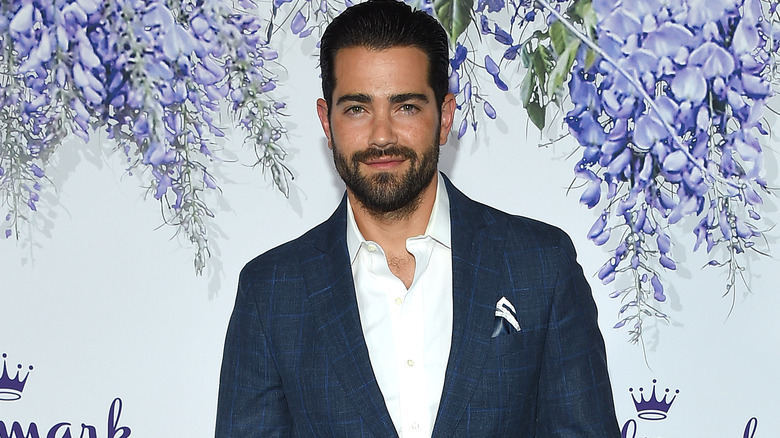 DFree/Shutterstock
Jessica Lowndes and Jesse Metcalfe bounce off of each other well in "Harmony from the Heart," but they have slightly different accounts of what it was like to work together. When we sat down with Metcalfe, he revealed that he felt "competition" on-set with Lowndes, though he generally adored working with her. Lowndes didn't report any such feelings. In fact, she had nothing but glowing things to say about the "Desperate Housewives" actor.
"I'm so lucky that Jesse [Metcalfe] signed on board — I've always been a really big fan of [him] and his voice," Lowndes explained about "Harmony from the Heart." "I wanted him to sing and I was so happy that he did and he was perfect for it. I thought he did such a great job." In fact, Metcalfe brought a high level of professionalism to set. "He cared so much," Lowndes added. "He kept asking, 'Is this exactly what you want?' It was even better. I'm over the moon about it, and I hope everyone loves it as much as I do."
The film sees Lowndes and Metcalfe singing together in addition to falling in love. Still, for Lowndes, spreading the love was more than simply bringing her character to life. "Every day I was telling everyone, 'Go team, go team.' I ended up getting t-shirts made at the end of the shoot that said, 'Go team.'" With an energy like this, it's easy to see why these two ultimately got along so well at the end of the day. 
You can catch Jessica Lowndes in "Harmony from the Heart" on GAC Family.