Megan Fox Reveals Why She Cut Out Alcohol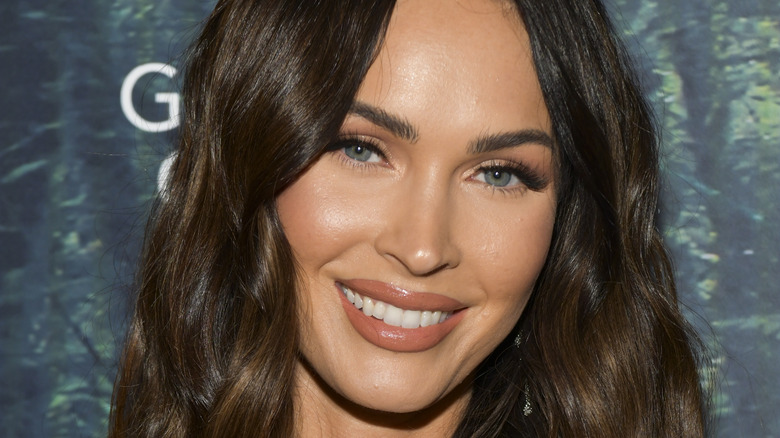 Rodin Eckenroth/Getty Images
Most people have embarrassing stories to tell about the times they've gotten too drunk, and celebrities are no exception — though their drunken escapades come with higher stakes. When normal people get drunk, their not-so-graceful moments end up on social media. But when celebrities choose to let their hair down, the world notices. Apparently, Megan Fox is just like the rest of the us. According to WhoWhatWear, the 35-year-old gave up alcohol after an embarrassing night at the Golden Globes in 2009. 
If you do some quick mental math, you'll see that Fox gave up alcohol over a decade ago. Perhaps this explains why, when she and Machine Gun Kelly got engaged, they opted to drink each other's blood instead of going the traditional route and popping some bubbly. We all have those nights where we swear off alcohol forever, but Fox actually did it! Here's everything you need to know about the night that the "Transformers" star gave up alcohol for good.
Megan Fox had an embarrassing night at the 2009 Golden Globes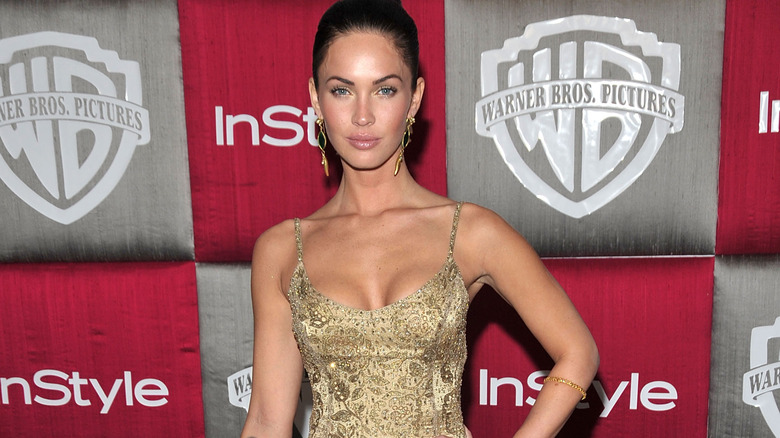 Frazer Harrison/Getty Images
We know what you're thinking: What could possibly be so bad that Megan Fox chose to swear off alcohol forever? All it took was one too-honest interview to put everything into perspective. Because, you know, those embarrassing videos don't just go away when you're a celebrity. Fox relived the night in a WhoWhatWear interview, and was so embarrassed that she actually couldn't say exactly what happened. "I was sat at a table with Blake Lively and all three Jonas Brothers," Fox explained. "At the Golden Globes, they always put those giant bottles of Moët (& Chandon) champagne on the table. I went through multiple glasses of that."
She further shared that she got "belligerent" and did a red carpet interview that she regrets to this day. "Now I don't drink, and this is why," she said, via WhoWhatWear. "I got in a lot of trouble for whatever I said on the red carpet at this event. I don't remember why but I know that I did. You can look that up." It's only natural that Fox would block that part out, but it was bad enough that she hasn't had a drink since.
Megan Fox admitted to being insecure in her too-honest interview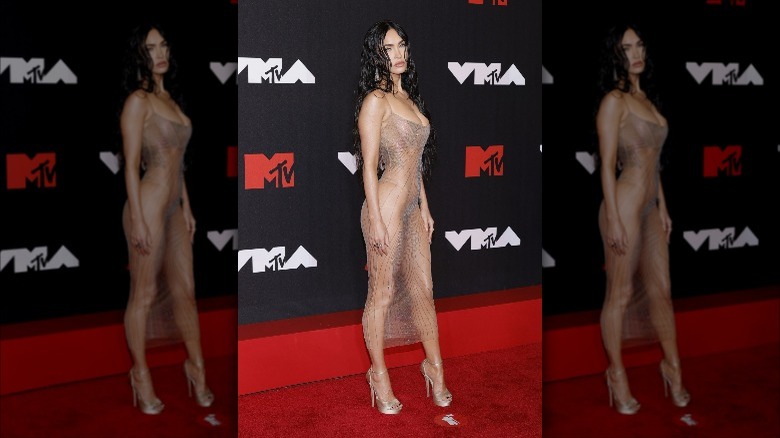 Jason Kempin/Getty Images
If you think that what Megan Fox wears on the red carpet nowadays is revealing, it's nothing compared to what she revealed during her painful red carpet interview at the 2009 Golden Globes. While we typically see celebs deliver perfectly rehearsed answers during big interviews, this was the exact opposite of that. Essentially, Fox said exactly what she was thinking at the time, with no filter at all. 
"I'm so painfully insecure. I'm on the verge of vomiting right now. I'm so horrified that I'm here," Fox told a reporter, according to footage from TMZ. She was also honest about why her then-partner, Brian Austin Green, wasn't walking the red carpet with her. "He doesn't want to be my date. He's a man. He has an ego," she added. After talking herself down for a good portion of the interview, Fox then referred to herself as "a  [transvestite]" and "a man." The former statement is perhaps what the actress is alluding to when she mentioned that her interview comments landed her in hot water. Either way, it's nice to see that she knows her limits and is doing everything in her power not to embarrass herself at future events.