The Law & Order: SVU Episode You Forgot Starred Elizabeth Banks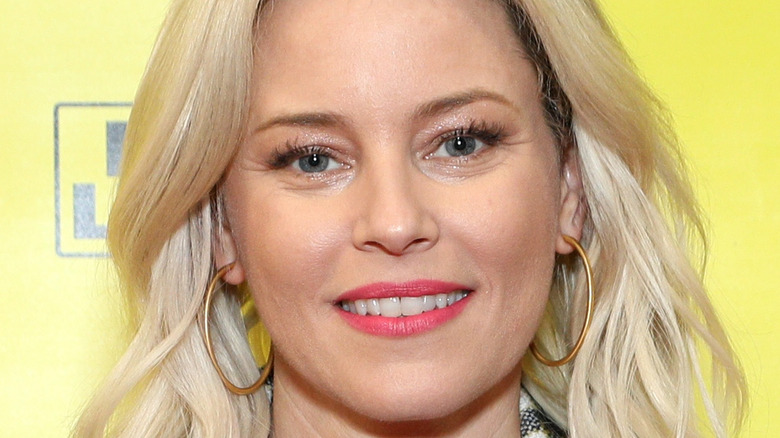 Mike Jordan/Getty Images
Elizabeth Banks has fought hard to establish herself in the entertainment industry, including changing her name early on to nab a coveted SAG card. Aside from being a veteran actor, with roles in projects as wildly diverse as "The Hunger Games" franchise, "Scrubs," and "The Lego Movie," Banks is a successful director, helming "Pitch Perfect 2" and the "Charlie's Angels" reboot, in both of which she also starred, naturally. 
Banks is eager to pave the way for other women, too. In an interview with The Independent, Banks enthused, "I encourage female filmmakers to reach for bigger movies. We work in an industry where we're second-class citizens on many levels, and it takes a lot of courage and confidence to go in and say: 'Give it to me.' But I meet those women all the time. They're here, they're ready to do the job, and they just need the opportunity." 
The beloved comedic star has several take-notice roles to her name, but one of her earliest ones saw Banks using her good-girl appeal to subvert expectations in a major way, as she made her mark on "Law & Order: SVU." 
Elizabeth Banks relished playing a complex role on Law & Order: SVU
According to IMDb, Elizabeth Banks featured in a 2001 episode of "Law & Order: SVU" ominously entitled "Sacrifice." Insider confirms Banks's guest role was quite meaty; she played one half of a successful porn star couple, who murders the dodgy producer responsible for kickstarting her career. Naturally, the ambitious performer impressed in the role and, to this day, Banks remains proud of her work on the hit crime procedural. 
During a virtual appearance on "Jimmy Kimmel Live," the host teased Banks over how appearing on "Law & Order" is a "rite of passage" for New York-based performers. Acknowledging that she "really lucked out" with the small role, Banks shared, "I played a porn star with a sick kid whose entire life goal was to get in a gangbang so that I could get on the 'Howard Stern Show' to make more money and get to Vegas." On why her character planned to head out there, Banks quipped, "That's where the real porn happens, apparently."
Kimmel then asked the obvious question, which was how her folks felt about the role. "I believe that my parents were very proud," Banks responded, chuckling. Funnily enough, the first thing they ever saw her in, as the actor regaled Kimmel, "was an episode of 'America's Most Wanted,' in which I played a murder victim who gets run over by a car." "Law & Order: SVU" probably seemed like a major step up, in comparison.