DWTS' Cheryl Burke Shares Sad Relationship News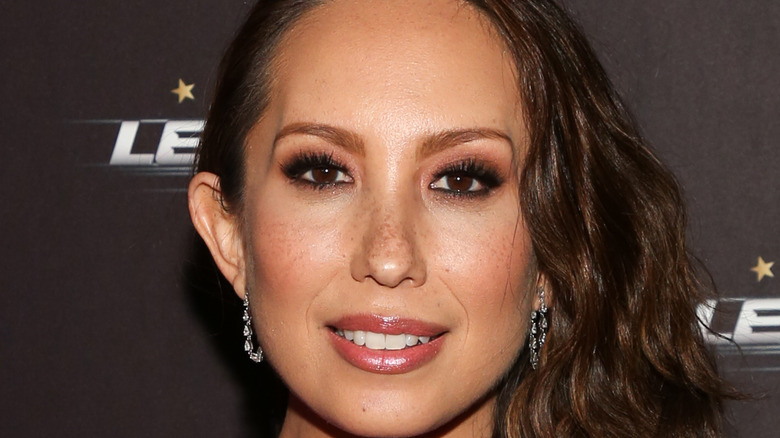 Paul Archuleta/Getty Images
While the professional dancers on "Dancing With the Stars" are used to changing partners each season, this time one of them is switching things up in her personal life. According to US Weekly, Cheryl Burke is divorcing her husband of almost three years. While she has yet to make a public statement on her divorce, the separation is complete, according to paperwork (via People). It's safe to say that these two have had their last dance. 
Burke and her now ex-husband, Matthew Lawrence, first met on the set of "Dancing With the Stars" when she was partnered with his brother, Joey Lawrence, back in 2007, according to US Weekly. If you think that name sounds familiar, that's because he likely graced your television screen in the late '90s. Matthew Lawrence played Jack Hunter, Eric's roommate, on "Boy Meets World." 
Neither Burke nor Lawrence have decided to make a public statement at the time of publication, but there are some telling signs about how Burke is feeling right now. Here's everything we know so far about this famous couple calling it quits. 
Cheryl Burke has filed for divorce from Matthew Lawrence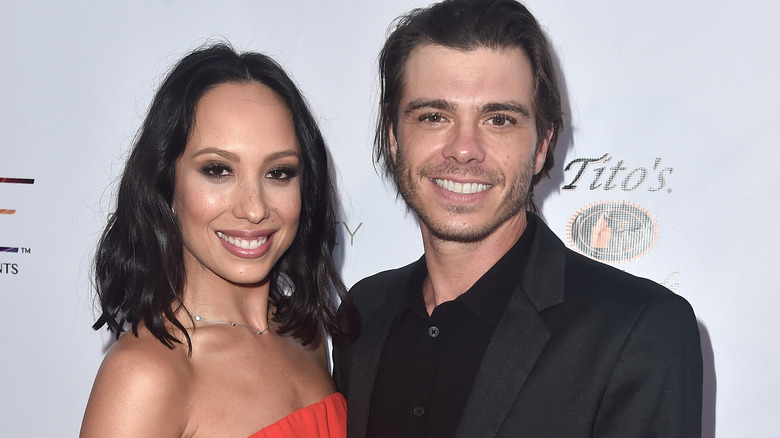 Alberto E. Rodriguez/Getty Images
With or without the fame, sometimes marriage just doesn't work out. According to US Weekly, Cheryl Burke filed for divorce from Matthew Lawrence after almost three years of marriage, and the two are keeping it low-key. The publication says that Burke officially filed the divorce papers in Los Angeles on February 18, but the papers show that the two have been officially separated since January 7.
Neither star has shown any signs of turmoil on their social media pages, which, let's be honest, is extremely refreshing. These two are choosing not to upload ranting Instagram Stories or awkward grid posts. We know a few celebrity couples who could take a page out of that book. Here's looking at you, Tristan Thompson and Khloe Kardashian.
The two talked to US Weekly in April 2020 about quarantining together, which might very well have been the start of the end for these two. According to the BBC, the pandemic, more specifically quarantining, has caused a spike in breakups and divorces. So these two wouldn't be alone if that's where the relationship went astray. Again, neither has come out with an official statement yet. 
The "Dancing With the Stars" dancer is keeping busy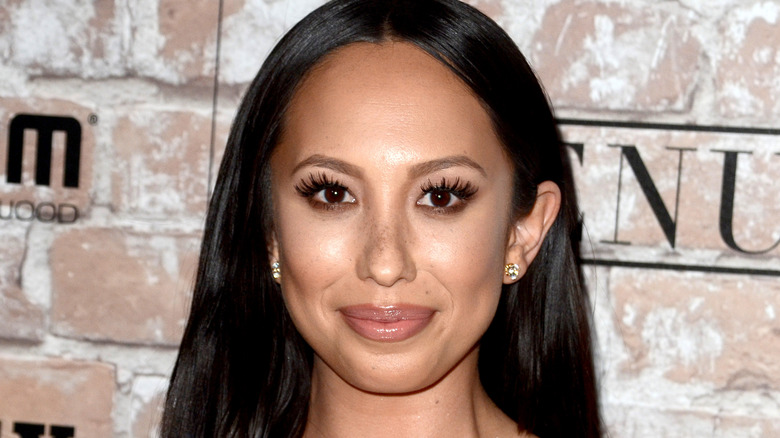 Kathy Hutchins/Shutterstock
"Dancing With the Stars'" Cheryl Burke might be staying quiet about the divorce, but she hasn't gone radio silent when it comes to the rest of her life. According to her Instagram, she's been busy with work events, including to the Super Bowl as a correspondent. In fact, she talks a lot about having a fresh start in 2022, which could have been signs about the divorce all along.
"As I approach this new year, I'm trying to set aside what I think I know about my journey, the world and how my life is supposed to look. I'm opening myself up to new experiences, new people and new growth," Burke wrote in a January 18 Instagram post. "Some days that looks like diving into learning and other days that looks like slowing down and being present – focusing on the now and being open to what tomorrow will bring." She goes on to say that she can't wait to see what 2022 brings. 
Regardless of what's going on behind the scenes, it's nice to see the "Dancing With the Stars" dancer staying busy and focusing on herself through this time.