Savannah Chrisley's Photo With Chloe Has Everyone Saying The Same Thing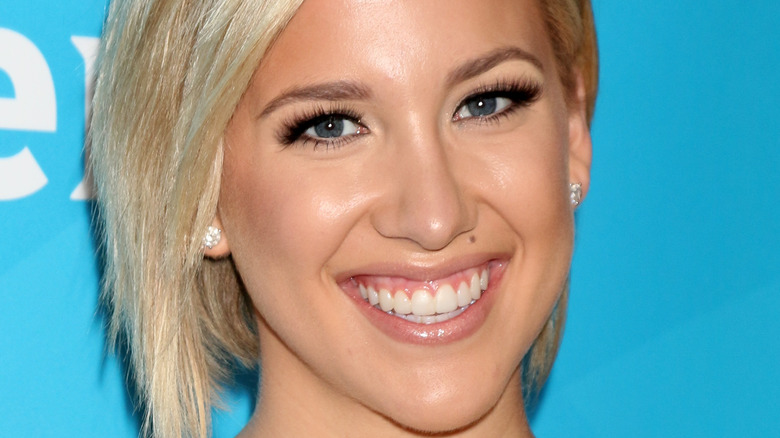 Kathy Hutchins/Shutterstock
Since 2016, Todd and Julie Chrisley, the stars of the reality television show "Chrisley Knows Best," have had full custody of their granddaughter, Chloe (Coco) Chrisley. Chloe is the daughter of Todd's son, Kyle Chrisley, whom he shares with his ex, Angela Johnson, according to Parade. Both of Chloe's parents lost custody of their daughter for different brushes with the law. 
In 2018, Todd spoke to People about what it was like to raise Chloe, and how the family has faced criticism from racist online trolls. "She has literally changed our lives in so many different ways," Todd said. "She's opened our minds to so many things that we didn't even know existed. We had never dealt with racism. We have learned that it's a very prevalent situation in this country. We learned that, unfortunately, the hard way with negative things that were said about her on social media. We made a conscious decision that she is our child, she is our family member, and we're not going to be a part of anything that causes her to feel less than."
However, Kyle also spoke to the Daily Mail in 2014, stating that he believed that his father was only interested in having custody of her daughter because she was biracial and it would improve his image. "My dad showed no interest in Chloe at all until the show and until it was pointed out that having a mixed-race child and getting her and all that would be good for his demographic," Kyle said. Chloe is now back in the headlines thanks to a post made by Savannah Chrisley, and the photo has people talking. 
Everyone is talking about how beautiful Chloe looks in a post on Savannah's Instagram account
On February 25, Savannah Chrisley posted a sweet photo with her niece, Chloe Chrisley, to her Instagram page. "Y'all...how is she so big. I Love You CoCo!" Savannah captioned the Instagram post featuring a photo of her smiling alongside a serious 9-year-old Chloe. Many took to the post's comments section to mention just how beautiful Chloe had become. "Wow! She is almost grown & so beautiful," one user commented on the post. "She is stunning!!! @toddchrisley you better be ready to bat some boys away with a broom!!" another user joked.
In the past, Chloe has appeared in several of Savannah's Instagram posts, and in many of these posts, Savannah has referred to Chloe as her "sister" — much to the disappointment of many of the family's fans and followers. In an Instagram post from 2017, Savannah defended her relationship with Chloe and the criticism she has received from online trolls. 
"I'm tired of seeing comments that say 'oh she's white trying to rescue a black baby.' No...that's not the case at all! ... [W]hen I look at Coco...I don't see a color! I see a child of God who is so innocent and beautiful and I'm going to do what I can to keep it that way," Savannah wrote. "Chloe is basically my baby sister...my parents have made sure to give her a safe and loving home since before she was a year old. It's not about rescuing...it's about family and our responsibility to take care of one another."