Kimberly Guilfoyle's Meeting With The January 6 Committee Did Not Go As Planned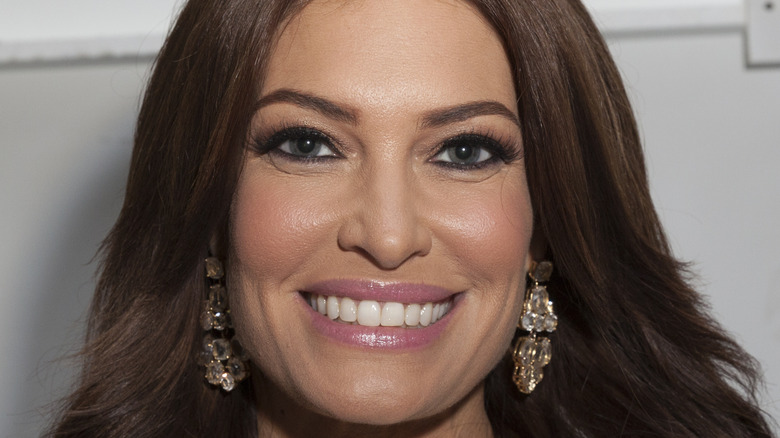 lev radin/Shutterstock
Before this week, no one knew Kimberly Guilfoyle, fiancée of Donald Trump Jr., was going to voluntarily speak to the congressional January 6 committee. It's no surprise the committee would want to speak to anyone in former President Donald Trump's inner-circle, especially someone who has allegedly boasted about their direct hand in planning the rally on January 6, 2021.
Guilfoyle, a TV personality formerly on Fox News, has been a "top fundraiser for former President Donald Trump," according to ProPublica. Those fundraising skills were put to good use: In leaked text messages, Guilfoyle bragged about raising $3 million for the rally that helped fuel the fire for the siege on the Capital. According to ProPublica, these text messages "represent the strongest indication yet that members of the Trump family circle were directly involved in the financing and organization of the rally."
Besides fundraising, Guilfoyle was also reportedly working to directly influence the lineup of speakers for the rally that "left five dead and scores injured," per ProPublica. She also, according to the text messages ProPublica reviewed, wanted to be the one to introduce Don Jr. because she had "raised so much money for this." However, according to CNN, Guilfoyle's attorneys deny her involvement. 
This is why Kimberly Guilfoyle will be subpoenaed to talk with the January 6 committee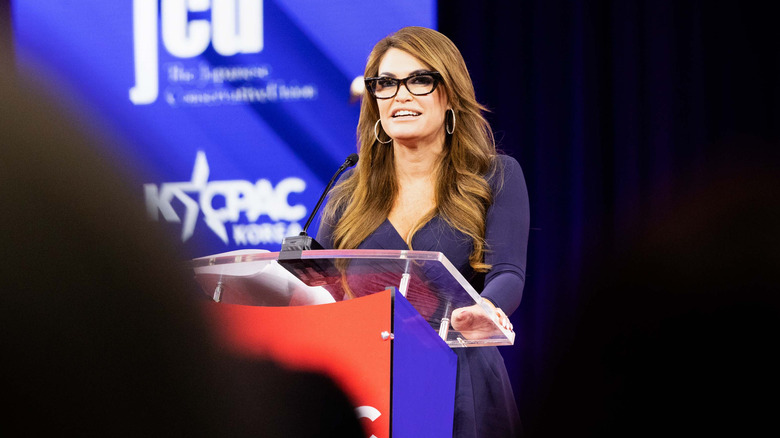 Bloomberg/Getty Images
Kimberly Guilfoyle, who was reported to be dancing in a backstage area to the Laura Branigan song "Gloria" before the insurrection of the Capital, met with the January 6 committee voluntarily on Friday, per The New York Times. Like Eric Trump, The Hill reports she has had her phone records subpoenaed as the committee works to piece together former President Donald Trump's actions leading up to and through the protest and assault.
However, when news broke that Guilfoyle was meeting with the committee voluntarily, her interview with them ended abruptly. Guilfoyle accused the committee of leaking the meeting to the press to use her as a "political weapon" against former President Trump, according to The New York Times. "Ms. Guilfoyle, under threat of subpoena, agreed to meet exclusively with counsel for the select committee in a good-faith effort to provide true and relevant evidence," Ms. Guilfoyle's lawyer, Joseph Tacopina, said in a statement after the interview ended, which Guilfoyle posted to Twitter. "However, upon Ms. Guilfoyle's attendance, the committee revealed its untrustworthiness, as members notorious for leaking information appeared."
When Guilfoyle refused to continue speaking with the committee, they advised they would have no choice but to subpoena her to testify, and even told CNN they would. "The select committee had hoped she would do as dozens of other witnesses have done: participate in a voluntary transcribed interview with staff and committee members," said Tim Mulvey, the spokesman. "Ms. Guilfoyle has now declined to do so, forcing the select committee to compel her testimony at an upcoming deposition."