Piers Morgan Loses Sleep Over Meghan And Harry's NAACP Award Appearance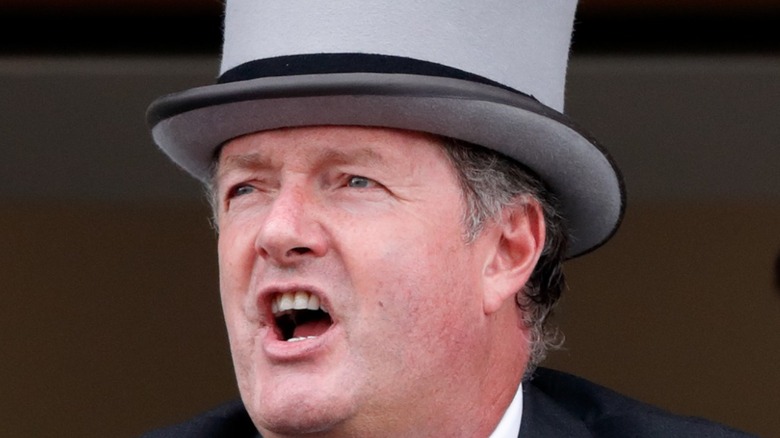 Max Mumby/indigo
There's no shortage of how much criticism and public bashing Meghan Markle has faced. Every time that the Duchess of Sussex ends up in a headline, it is predominantly negative. She has suffered condemnation from tabloids and severe trolling from the general public, so much so that she left social media and explained to Vanity Fair her reasoning, "For my own self-preservation, I have not been on social media for a very long time." 
Above all else, the duchess has arguably faced the most intense scrutiny from her former friend, Piers Morgan. Behind every step or move Meghan makes, Morgan isn't far behind, ready to attack and rant on social media about it. Morgan has offered his own reasoning for his contention towards Meghan — as he explained on "The Late Late Show," he had introduced Meghan to Prince Harry and, "The next night they had a solo dinner and that was the last I ever heard from Meghan Markle. I never heard from her again — Meghan Markle ghosted me."
There are truly no bounds to the onslaught of negative comments that Morgan has made towards Meghan. He especially has a lot to say whenever she seems to have a happy moment or occasion. Her acceptance of the NAACP President's Award was no exception. 
Piers Morgan calls Prince Harry and Meghan Markle 'clowns'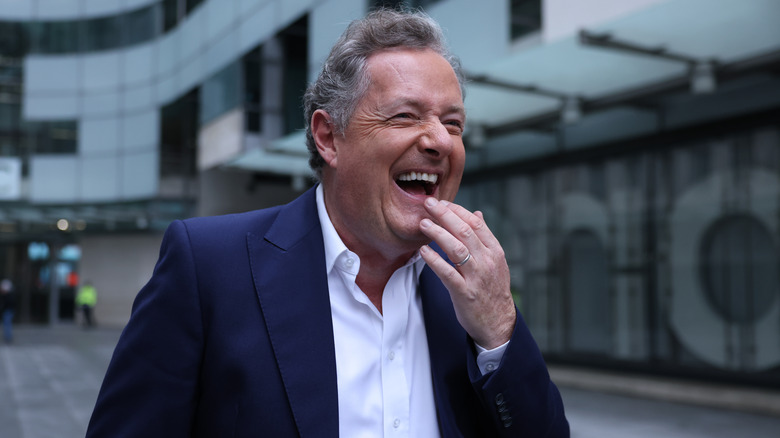 Hollie Adams/Getty Images
On February 26, Prince Harry and Meghan Markle attended the NAACP Image Awards to accept the highly respected President's Award for their aid towards a Texas women's shelter, their efforts to create community relief centers, and their promotion of vaccine equality, per the Daily Mail. The couple gave a touching speech where they acknowledged and drew attention to the war on Ukraine and the need to help in any way possible, before Harry shared his appreciation for his wife. "I think it's safe to say that I come from a very different background from my incredible wife, yet our lives were brought together for a reason," he said, per People. "We share a commitment to a life of service, a responsibility to combat injustice and a belief that the most often overlooked are the most important to listen to." 
The event and award were positive and inspiring, which of course means cue Piers Morgan. Morgan immediately took to Twitter to share his thoughts, writing, "Imagine giving these two clowns an award when their only claim to fame is trashing their families on TV, ruthlessly exploiting their royal titles for vast financial gain, and preaching about equality and environment from their California mansion & private jets? Hilarious." Wow. 
As usual, Morgan faced his own clapback from followers attacking his cruel words. One user, Brian Maulding, tweeted, "And what's your claim to fame?" To which Morgan was quick to respond, "I've got 7.9 million more Twitter followers than Brian Maudling." Unfortunately, despite his departure from ITV's "Good Morning Britain" as a result of his Meghan bashing, there's no end in sight to his social media attacks.