The Real Reason Harry And Meghan Quit Social Media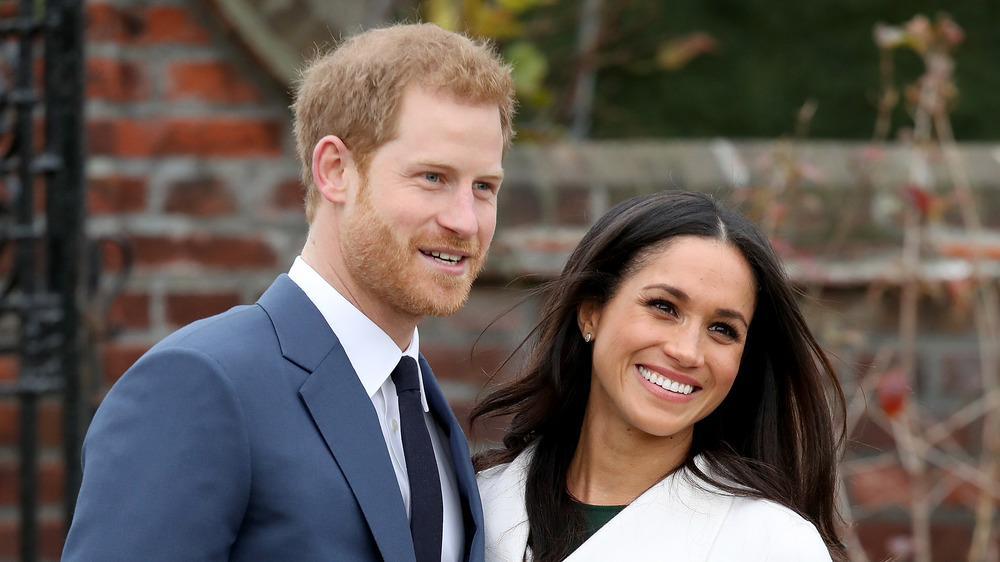 Chris Jackson/Getty Images
After announcing, as per Vanity Fair, that a large part of their new foundation's purpose will be to combat online hate, it looks as though the Duke and Duchess of Sussex (maybe you know them as Meghan and Harry?) will be bowing out of social media platforms, entirely, themselves. You can't be surprised. We haven't seen a personal post from Meghan Markle in ages, although her name still circulates the Twitterverse as if she were forever walking its virtual red carpet. 
Markle famously explained her decision to diminish her online presence to Fortune's Emma Hinchliffe in October 2020. "People who are addicted to drugs are called users and people who are on social media are called users," she pointed out, "For my own self-preservation, I have not been on social media for a very long time" (via Vanity Fair). Remember how in 2019 Markle was the most trolled person in the world? Her husband, Harry, reflected afterward, "Whether it's notifications or whether it' vibration ringtones, whatever it is, these things control you, rather than taking control" (via The Guardian).
Meghan and Harry's previous royal duties required them to maintain an official Instagram account, run by a team. But the Archewell Foundation does not. And now, according to what a source told The Times, you shouldn't expect it to.
Why Meghan and Harry won't be engaging in social media banter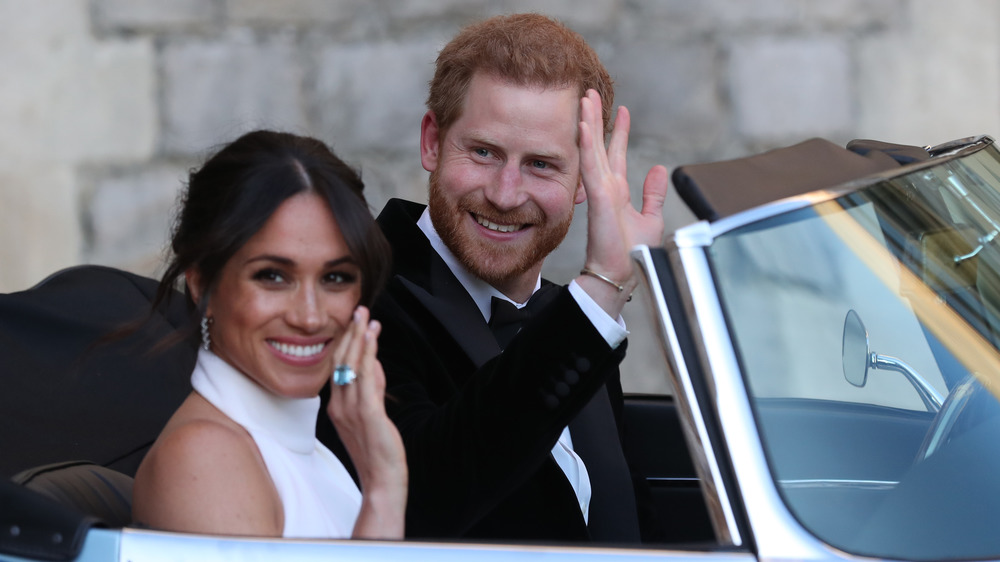 Wpa Pool/Getty Images
Per The Time's source, the Duke and Duchess of Sussex are discouraged by online "hate," and will therefore abstain from social media. Meghan and Harry see their refusal to use online platforms as part of their new "progressive role." You'll remember, for example, that Meghan's recently been vocal in get-out-the-vote campaigns alongside her pal, Michelle Obama.
The publication of Meghan and Harry's (probably) definite decision to not use social media accounts for their foundation or themselves personally (they are thought to be "very unlikely" to open an account in the future) is poignantly timed. It comes at a time when President Donald Trump, banned from Twitter, is searching for a new online megaphone. Meanwhile, Parler's CEO, John Matze, is fishing around for a new cloud computing solution after Amazon gave him the boot, per Fortune.
Finally, of course, Meghan and Harry's decision to go social media-free is all over the Twitterverse. And not that they're listening anymore but conservative British commentator, Darren Grimes, responded to their news on Twitter with a smiley face emoji. Canadian political strategist, Rick Anderson, snarked, "Making it mutual several months after social media quit Harry and Meghan."