Should You Get A Bob Or Lob Haircut If You Have A Round Face?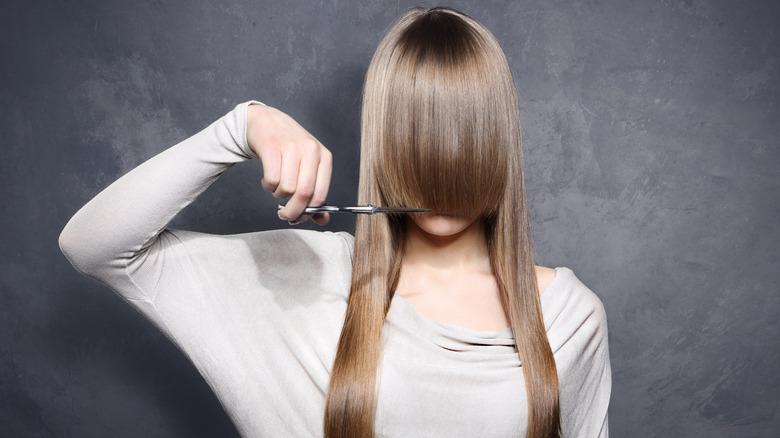 Robert Przybysz/Shutterstock
If a person has a round-shaped face, would a bob haircut — one that hits above the shoulders — or a lob haircut — which, as the name suggests and as seen via YouBeauty, is a longer bob — suit them best? "Knowing your face shape can be very helpful. It can help you decide life's toughest questions like which haircut is most flattering on me? Which makeup will make me look most natural? And it just might be the answer to finding your favorite pair of glasses," celebrity makeup artist Vincent Oquendo tells Today.
To figure out your face shape, start with figuring out what the widest part of your face is (either the forehead, cheekbone, or jawline) while also looking at the length of your face. As stated by Cosmopolitan, a round face will have rounded features, with the width and length being about the same. On the other hand, a strong jawline can indicate a square shape, a pointed chin can be an indicator of a heart-shaped face, and oval ones are longer.
A lob may be better than a traditional bob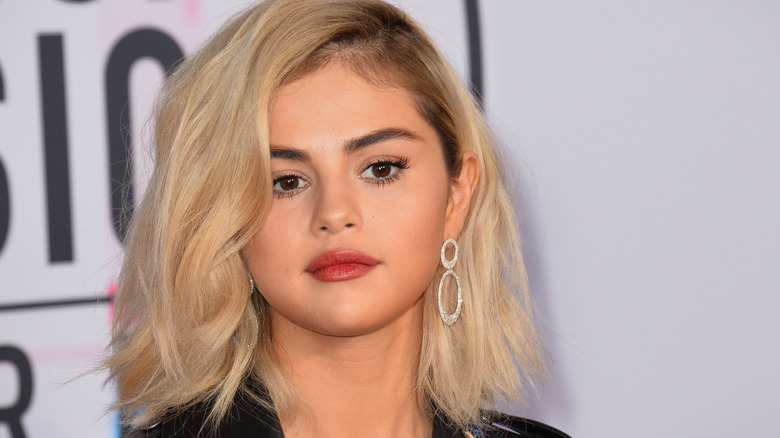 Featureflash Photo Agency/Shutterstock
Spotting the traits of a rounded face may be easier knowing some celebrities with this shape. In the entertainment industry, round face shapes are found on stars such as Chrissy Metz from "This Is Us" and Mila Kunis from "That '70s Show," according to Today. As Stephanie Brown of New York's Eddie Arthur Salon points out, you'll notice "with a round face shape, your face is about the same width and length, and you have a round jawline and chin," which you can see with these actresses. 
That being said, a short bob can actually emphasize the roundness of the face, which some people may not like. This is why a lob is the right choice for this specific shape. In particular, FabFitFun references Selena Gomez's textured lob that reaches her collarbones and flatters her face shape more than a traditional bob.
Other haircuts and hairstyles that work for a round-shaped face, as pointed out by Byrdie, include long waves like Chrissy Teigen's, Miley Cyrus' modern mullet, beachy waves like Drew Barrymore's, and asymmetrical styles as seen on Lana Condor.