Nick Lachey Explains Why His New Eggo Collaboration Is So Important - Exclusive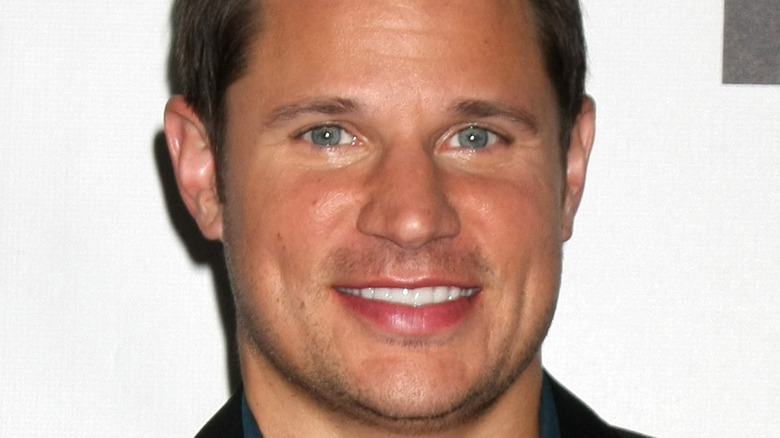 Kathy Hutchins/Shutterstock
Nick Lachey is a jack of all trades, and as his career continues, he seemingly becomes more and more relatable. Many know him from his television hosting and judging gigs — his CV includes "The Sing-Off," "Alter Ego," and Netflix's "Love Is Blind" (via IMDb) — and others for his time in the boyband group, 98 Degrees. Still, they may not realize that his love life has been relatable to many. Nick married and divorced Jessica Simpson in the 2000s (via Distractify), proving that true love isn't always found in the first person you marry. Sometimes, you need a second chance, which he now has with Vanessa Lachey, who's currently evolving the "NCIS" franchise.
Nick is a parent now, too, leading to his latest brand collaboration. That's right: he has teamed up with Eggo, everyone's favorite frozen waffle brand, to help parents combat Daylight Savings Time this year. We all know the feeling of being too tired to function the day after we "spring forward," but getting through it with a quick, easy, satisfying breakfast can help set your spring up for success. In fact, Eggo will be giving away one million waffles this year to parents across the U.S., and parents can keep an eye out on social media for Eggo's official announcement on March 14.
Luckily for us, we recently got to chat with Nick, who told us about hosting "Love Is Blind" with Vanessa, as well as why his upcoming collaboration with Eggo is so important. 
As a parent, Nick Lachey understands needing a quick breakfast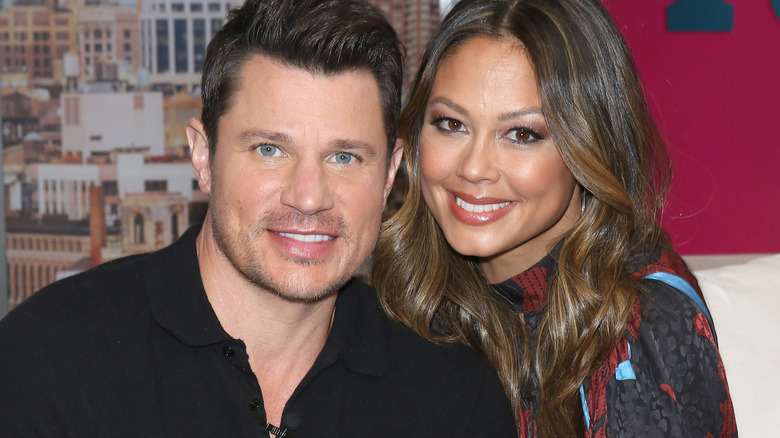 Jim Spellman/Getty Images
Nick Lachey moved to Hawaii with his wife, Vanessa Lachey, and their children, and even though they're the cutest family, they're still going to feel the effects of Daylight Savings Time like the rest of us. "Well, I have three young kids. I could probably speak for all parents out there in saying that the morning routine can be pretty chaotic at times — getting them out the door and to school, and most importantly, fed," Nick explained to us. "No other day of the year probably highlights that more than the day after Daylight Savings Time."
"You look for any edge you can get, you know what I mean?" he continued, explaining how he handles mornings like the day after Daylight Savings Time when everyone's more tired than usual. "Waffles are so easy. Eggo makes it easy to get them done quick while you're putting socks on, getting shoes on," he said. Nick's children, like children across the nation, eat their Eggo waffles in the kitchen, in the car on the way to school, and everywhere in-between because they're portable and filling. "The last thing you want to worry about is [making] sure kids have a breakfast in their belly. That's why Eggo's been a home run in this house, for sure," Nick added.
Ultimately, the "Love Is Blind" host had just one thing to say: "I can honestly say that no partnership I've ever done in my career feels more authentic." 
You can catch Nick Lachey in Season 2 of Netflix's "Love Is Blind," all of which is now streaming. Likewise, parents can keep an eye on Eggo's Facebook, Twitter, and Instagram pages on March 14 for a chance to win free waffles.