Cat Cora Reveals Her Secrets For The Best Menu For Dancers - Exclusive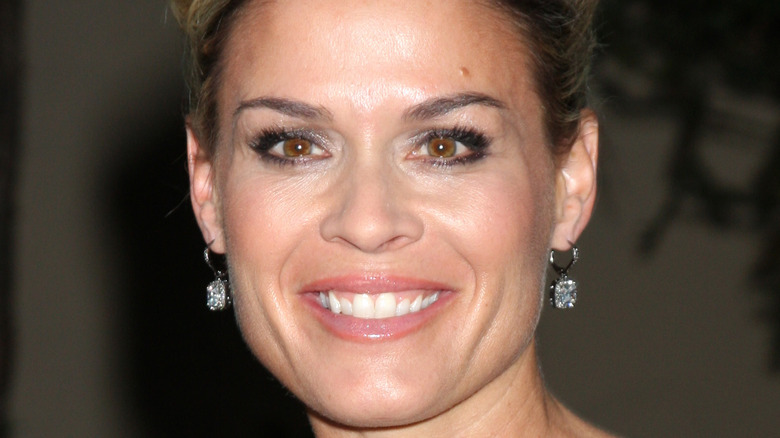 Kathy Hutchins/Shutterstock
As a chef, restaurateur, cookbook author, and TV host, Cat Cora knows a thing or two about food. Fans of "Iron Chef America" know her as the first female Iron Chef, able to rally her team of cooks into creating a harmonious multi-course feast based on one ingredient in under an hour. 
Owners of her cookbooks know her talent for creating original, flavorful, and festive recipes that even home cooks without special equipment or training can master. And travelers — and those lucky enough to live in the right cities — know her for both her airport eateries and freestanding restaurants, which feature natural, sustainable ingredients and vibrant, healthful dishes.
Recently, Cora surprised her fans by adding an unexpected line to her resume: dance competition winner. On the FOX special "The Real Dirty Dancing," she and several other celebrities from a range of disciplines — sports, comedy, and acting — took on the challenge of mastering the drama-filled, technically tricky dances from the iconic 1987 film "Dirty Dancing."
With her dance partner, "High School Musical" actor Corbin Bleu, Cora threw herself into the effort, and her discipline and drive more than compensated for her lack of previous dance training. 
But one can't help wondering: Cora is a chef and no doubt worked up quite an appetite while learning and practicing her dances. So what did she crave after a long day in the studio — and what would she recommend you eat for optimal dance performance? 
In this exclusive interview with The List, she shares her best dining tips for dancers.
Lean proteins and whole grains are great fuel for dancing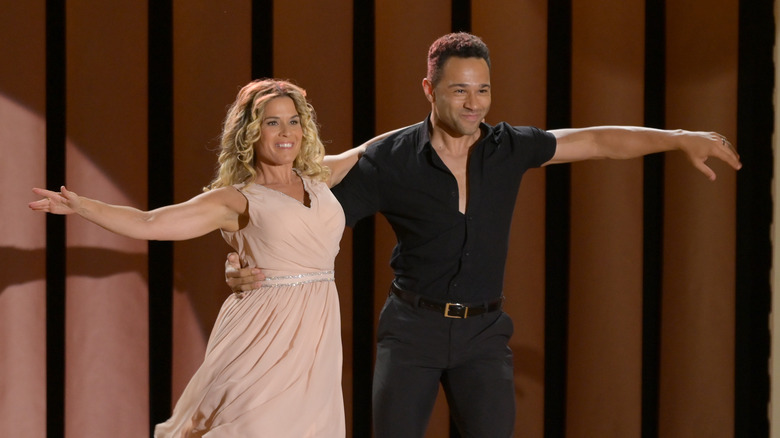 Antony Platt/ FOX
Cat Cora of "Iron Chef America" fame is known for her fondness for healthful, natural ingredients and preparations, and her foods of choice during her "The Real Dirty Dancing" training were no exception. 
"I ate a lot of salmon and a lot of steamed spinach on set because that's just what was really fueling for me," she said. "And some grains, quinoa, brown rice, and a little bit of lemon and good olive oil. I think that's what I ate almost every day when I was on set."
But, as any competitive athlete can tell you, one can't just flip a switch and go from couch potato to elite performer overnight. Getting and staying in shape is a gradual, ongoing process. Cora understood this and, even before "The Real Dirty Dancing," was mindful that a healthful diet was key for staying in good shape. 
"Before that, I just ate very healthy," she said. "I eat a lot of veggies, a lot of fish, lean meats, chicken, grains, brown rice, whole fruit."
Here's one of Cat Cora's favorite snacks — and a few things she tried to avoid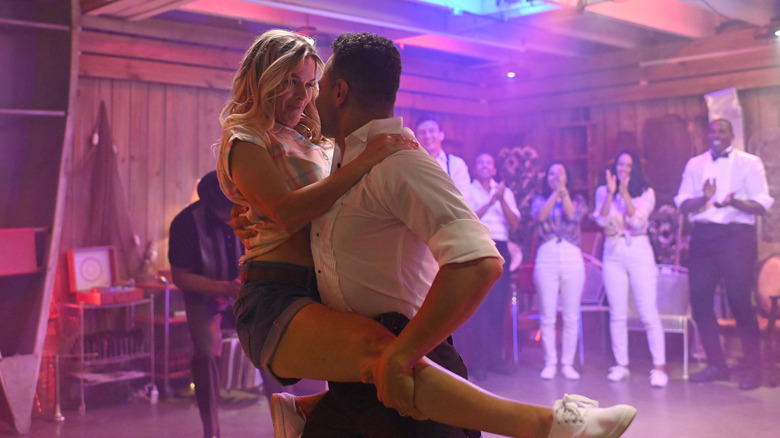 Antony Platt/ FOX
When your life requires a lot of high-intensity physical activity, it's tempting to go for the quick sugar fix when your energy dips. Who doesn't love a chocolate bar or a few cookies for a mid-afternoon pick-me-up? 
But Cat Cora was much more deliberate in her choices while training for "The Real Dirty Dancing," ensuring her snacks were not only tasty, filling, and energizing but offered the most nutritional bang for the buck.
"I tried to drink a green juice every day when I was on set as well and something that's low in sugar and really healthy for you," she said. "That kept me fueled because you need a lot of calories, and you need a lot of energy when you're dancing that much and rehearsing that much and you're on set."
To stay in top shape for the competition, she was also mindful of her diet and lifestyle habits off set. 
"I just did everything I could to be clean throughout the process as well," she said. "I didn't eat any sugar, didn't drink alcohol while I was getting ready for the competition or throughout the competition. I stayed really focused on living a clean life, and that helped me tremendously to win."
All four episodes of "The Real Dirty Dancing" are now available to stream on FOX's website and the FOX NOW app. You can follow Cat Cora's adventures in and out of the kitchen on her Instagram.