The Real Reason Days Of Our Lives Has Such A Low Production Budget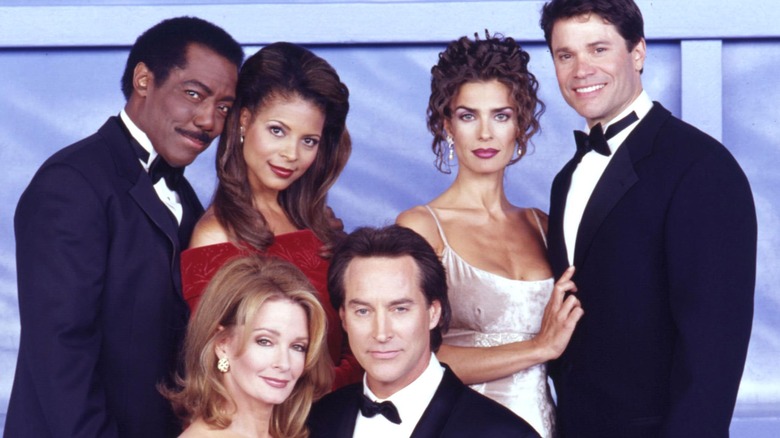 Getty Images/Getty Images
"Days of Our Lives" is one of the longest-running TV shows in history. As The Hollywood Reporter confirmed in 2021, interest in the soap opera remains at such a high that network NBC renewed it for a further two years, right through to Season 58. Although there were reportedly intense negotiations with distributor Sony Pictures TV, it's unlikely anybody even considered the possibility it wouldn't be brought back.
Announcing the renewal, Michael Sluchan, executive VP of scripted series and kids' programming at NBCUniversal Television and Streaming, gushed, "We couldn't be happier to bring our loyal fans two more seasons of 'Days of our Lives' and continue what has been an absolutely remarkable achievement in television." He also thanked executive producer Ken Corday and his "cast and crew for their incredible passion for storytelling that continues to reach new generations of viewers."
Acknowledging the five successful decades "Days" has been on the air, "bringing drama, adventure and romance to screens around the world," Corday also shouted out NBC for their continued "commitment to the show." The beloved soap opera aired its 14,000th episode in December 2021 and is to date NBC's longest-running entertainment series, having originally premiered back in 1965. "Days" is second only to "General Hospital" in the daytime drama stakes, since it debuted a couple years prior.
Evidently, there are plenty of reasons "Days" continues to dominate the airwaves all these years later, and one of the most imperative is undoubtedly how cheap the show is to make.
Soap operas typically have an incredibly quick turnaround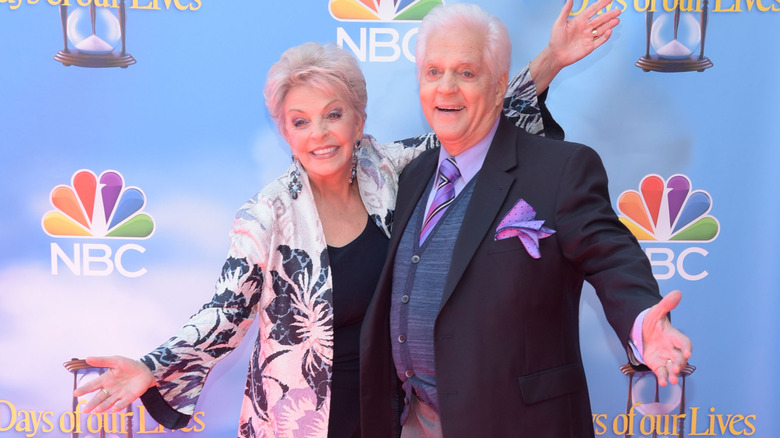 Michael Tullberg/Getty Images
There's no denying soap operas look strikingly different to primetime dramas, for instance, which especially lately are beginning to resemble movies thanks to increasingly large budgets and even bigger stars agreeing to take part. As Showbiz Cheat Sheet notes, soaps have a distinctive visual look that's so specific it's got a name: the "soap opera effect." Back in the day, budgets on these shows were so miniscule that they had to be filmed in lower quality. However, even with major, modern advances in technology and bigger budgets, soaps like "Days of Our Lives" still retain this classic look. 
It was originally achieved with a layer of petroleum jelly smeared over the lens to give the footage that dream-like glow. Likewise, smaller sets required lighting to be adapted accordingly, while soaps being filmed on videotape, which was cheaper and easier to work with, and often broadcast live also affected the visuals. Video's higher frame rate gave a hyper-realistic feel to the footage, too.
Nowadays, everything is shot on digital, but the frame rate remains the same to retain that classic soap opera feel. To keep production costs down, the same lighting and filming tricks continue to be employed, including lighting the entire set to allow actors to move around more fluidly so fewer takes are required. Hence how soaps can be shot quickly, but still retain that slightly otherworldly glow. And really, who are we to argue with 60 years of history?